originally published: 05/04/2020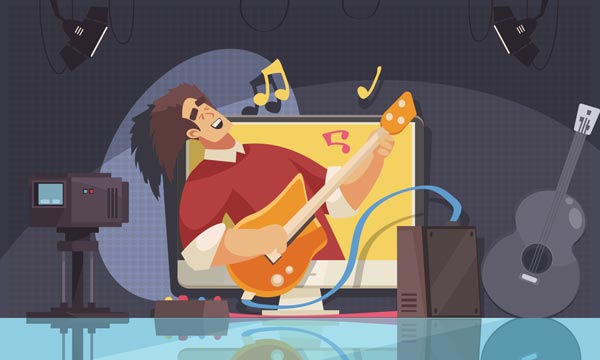 Music festivals and concerts have been cancelled or postponed in the wake of the COVID-19 crisis, as social distancing is recommended over mass gatherings to curb the continued spread of the disease. These talented artists make their living performing live gigs, but the pandemic has left them scrambling for different ways to generate income. Mercury Insurance (NYSE: MCY) will sponsor four artists to bring live performances to fans and music lovers.
Music – both performing and listening to it – can be therapeutic and a welcome distraction from life spent entirely at home, which is the current reality for the majority of Americans.
"Music feeds the soul, and live music in particular creates incredible emotional connections that can bring the world together during this difficult time," said Erik Thompson, Mercury's vice president of advertising and public relations. "Many of these artists are struggling, however, as much of their income has dried up because they aren't able to tour. 
"As a longtime sponsor of live music and festivals, we wanted to do something special for music fans, while also helping artists in their time of need. So, we took the Mercury Insurance Concert Series and moved it online, giving music fans the chance to discover new music, while also providing financial support for some incredibly talented artists. And the best part is that fans may find they could save a lot of money if they switch to Mercury Insurance!"
The Mercury Insurance Concert Series kicks off on May 8, 2020. The virtual performances are open to any music fan who wants to tune in. Simply visit www.mercuryinsurance.com/MICS to check out a free concert. And fans who choose to get a fast, free online auto insurance quote also help support the artists, because Mercury is making a financial contribution to each artist for each completed quote.
---
The article continues after this ad
---
---
Featured musicians for the Mercury Insurance Concert Series include:
To sample the artists' music and attend a live virtual concert, visit www.mercuryinsurance.com/MICS. The performances will also be recorded and available to view after the live shows.
Mercury's Customer Giveback Program and its new partnership with the California Medical Association's Care 4 Caregivers Now wellness program for healthcare workers are additional ways the company is assisting Americans during the COVID-19 pandemic.
Mercury Insurance (MCY) is a multiple-line insurance organization predominantly offering personal automobile, homeowners and business insurance through a network of independent agents in Arizona, California, Florida, Georgia, Illinois, Nevada, New Jersey, New York, Oklahoma, Texas and Virginia. Since 1962, Mercury has specialized in offering quality insurance at affordable prices.