originally published: 04/30/2020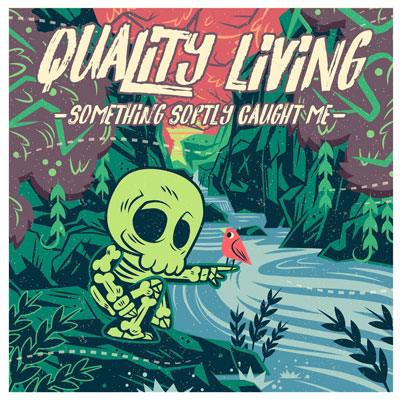 Good as Quality Living's self-titled 2016 full-length debut was, the new sophomore LP is even catchier, more harmonic and, well, better, especially the Brian Wilson-like symphonic pop that laces many of the 11 well-structured tunes. Standing out among them is the latest single, "Quiet (rest)," which is the Makin Waves Song of the Week at ThePenguinRocks.com and its "Radio Jersey" show. That means the charming reggae-tinged lyrical pop tune can be heard at 5 and 11 a.m., 5 p.m. and midnight daily through Wednesday, as well as 6:45 p.m. on Monday and Friday on "Radio Jersey."
The pretty "Marathon," which sounds like a cross between Ben Folds Five and Steely Dan, also is impressive, as is the LP's jazzy first single, "Pretty Down," which also has a Steely Dan vibe but with a bit of Rush thrown in, especially the Geddy Lee-like vocals.
I hope the summer breezes of "Oh No" and "Alcohol Store" find an audience even if fans have to listen on lawn chairs in their backyards because the beaches still are closed. Throughout "Something Softly Caught Me," the title of which seems to be a metaphor for new-found family life, listeners will find maturation in vocalist-guitarist Darrel Norrell's often nonsensical tales that pit redemption against fear, while growing older with a semblance of dreams intact.
A musical marriage of jazz nerds and indie rockers, Quality Living -- also keyboardist Danny Augugliano, bassist Steven Serr, guitarist Albert Chua and saxophonist Harrison Beth -- are joined by a variety of other musicians. They include Sniffling Indie Kids head honcho Frank DeFranco. All ably are assembled within the band's production, which is aided by the finely tuned skills of co-producer and engineer Skylar Adler.
No virtual shows are on the books for the band right now, but hopefully, they will be soon, along with actual live gigs as soon as we all can return to some quality living of our own. In the meantime, be well, stay safe & screw Trump!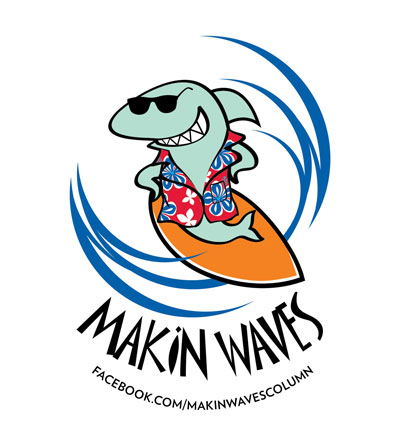 Bob Makin is a reporter for MyCentralJersey.com and the former managing editor of The Aquarian Weekly, which launched this column in 1988. Contact him via email and like Makin Waves on Facebook.