originally published: 04/17/2020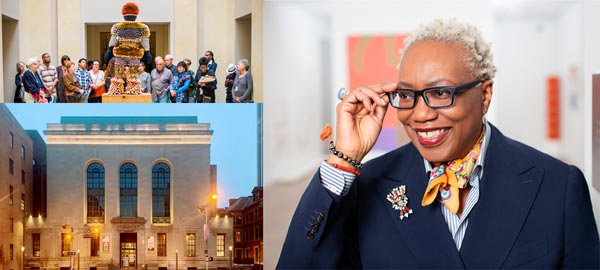 In November of 2019, the Newark Museum became the Newark Museum of Art. It was a subtle but telling change, indicative of the way that the museum's new director thinks.
Linda C. Harrison comes from the corporate world, but in 2013, she was asked to lead the Museum of the African Diaspora in San Francisco, and she hasn't looked back. Harrison understands the importance of the bottom line, but her primary focus is on how the Newark Museum of Art can best serve the people of its city and beyond. 
When I spoke by phone with Linda Harrison on April 13, 2020, the Newark Museum of Art was closed to the public, but busy behind the scenes as they strategize their return to full operation after the danger of the pandemic retreats. During our conversation, which has been edited for length and clarity, we discussed how Harrison's personal life has changed during isolation (more cooking and more meetings), the museum's current emphasis on digital engagement, and what makes the city of Newark such an exciting place to be.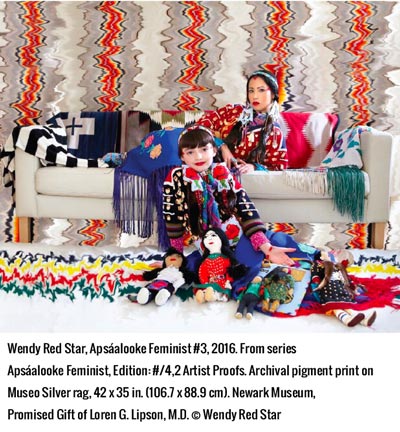 Jersey Arts: What was one of your favorite exhibitions at the museum from 2019?
Linda C. Harrison: It was Wendy Red Star! Having this Native American story about Native American history, presented through the eyes of this Crow, feminist, multi-discipline artist – it was just absolutely the best. And she's such a humorist as well! It was a great way for us to reimagine telling a story about Native American history, not in the traditional way that we have in the past, but from the point of view of a person that grew up on a reservation.
JA: I saw that exhibition, "Wendy Red Star: A Scratch on the Earth," and I loved the way she really made me see the reservation with a different set of eyes.
LH: Yes! The sweat lodge, that you might think was an abandoned tent house or something [by the way they look], and these are sacred and well respected sweat lodges. It was an eye-opening, thoughtful, and just a beautiful show. We were known as the progressive museum when we opened over 110 years ago, and a museum for the people, and this exhibition really brought that back home.
JA: What are your memories of art from when you were young?
LH: We were not going to the museum often. I was raised by my grandmother, she owned a beauty shop in Chicago, in Hyde Park, and she didn't have time really. She was trying to make a living and raise eight kids, of which two of us were the grandkids.
It wasn't until later that I saw the beauty of art, the impact that it could have on your life. My first recollection of art was really with album covers, Miles Davis album covers! I went, oh, these are interesting portraits. And the Gordon Parks photos in LIFE Magazine and in Ebony. And I'm going oh, okay - I like that, and that's art. I never, ever thought that my path would lead me to running a major museum. My grandmother thought I would be a teacher or a nurse - I was neither! Art was like a luxury. But I soon found out that this luxury, when more people have access to it, really impacts and changes your life in so many ways.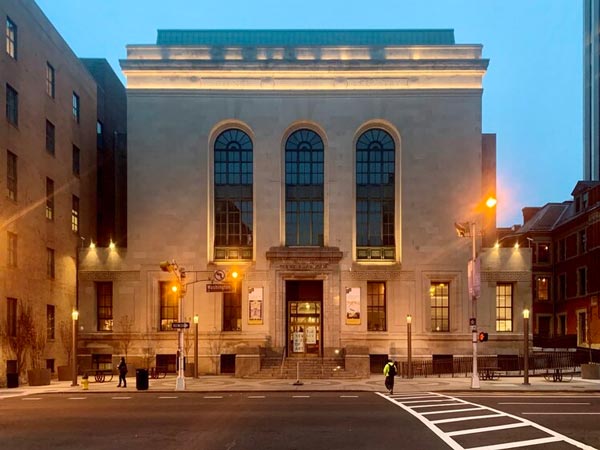 JA: You've lived in Chicago, Los Angeles, San Francisco - what was it about the city of Newark that made it the right place for you now?

LH: I tell you, to leave the beautiful city of San Francisco I had to see something! And the first thing I saw was this world-class museum that a lot of scholars know but it wasn't top of mind with the public. The thought of being the next steward to build on that foundation was really exciting. 
What was equally exciting for me was that Newark is a city in transformation.
The city had languished and did not have the best reputation. It's a reputation that is from decades ago, but that still lingers. I live right downtown in the city, I walk to work most days, and I'm not seeing that dangerous city. Instead, I'm seeing Rutgers University just exploding with students from different parts of the world, I'm seeing four other universities here, I'm seeing NJPAC, the Symphony, the Newark arts organizations.
I saw that Newark has a really progressive agenda for living and working, but then you have to play. You can't have a city transform itself without having a cultural component to that transformation, and that made it really exciting to me. Literally, when I got off the plane and was interviewing for the assignment, I saw all of these cranes, which really speaks to all of the development that's happening here. And where there's development, then companies move in, then the people who are working at those companies - I thought it was just an exciting intersection of city government, business, business developers, education, and then the cultural component. And I said, okay, I'm in.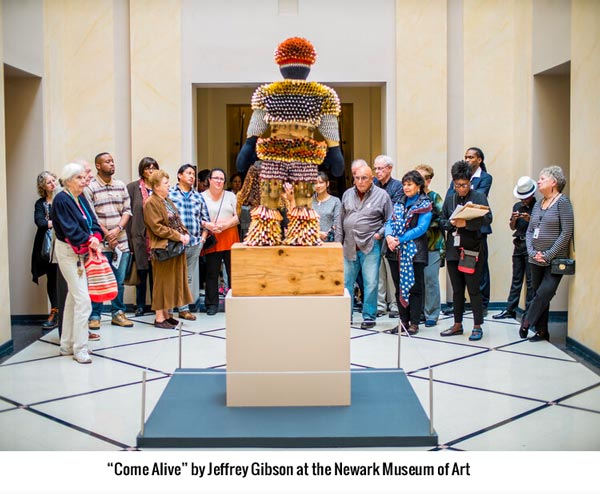 JA: Is there anything about this current shutdown that has you especially discouraged - or encouraged?
LH: This is a tough one! I'm having more meetings with the museum being closed than I had when we were open, because we're not only maintaining back-office operations, we're simultaneously creating new content on our digital platform to really keep our members and our stakeholders engaged. The flip side of it is that we're engaging more people because we're moving our digital strategy agenda forward, because how else are we going to communicate with our public?
This unfortunate pandemic has put us in the position, as we shelter in place, to really think more boldly. We've also had to think quickly and thoughtfully. I just had a meeting with my senior leadership team, and we're looking at how we'll talk about an exhibition online, and what does that look like? And how do we take this great reputation for taking art and incorporating it into curriculum for K-12, and what does that look like now?
It's forced us to consider rethinking some of the more traditional elements and styles of how we operate as a museum, particularly when we come back. Because we know that when we do reopen, people are not going to just automatically flock back into the museum. It's going to be a progression. And so what do we do? What will that look like? We're grappling with those types of questions now, and planning for it.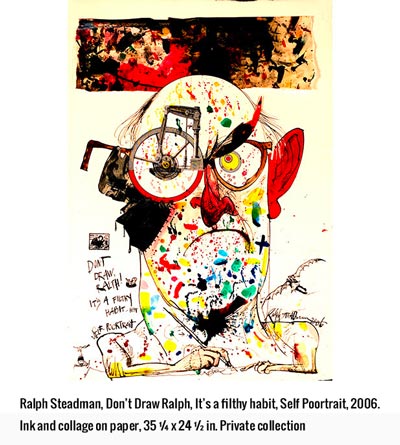 JA: What do you have in the works for the coming season?
LH: We're very excited that this is a political year, because our fall show is a retrospective of the political satirist, British illustrator Ralph Steadman. Are you familiar with the journalist Hunter S. Thompson, and his book "Fear and Loathing in Las Vegas"? Well, if you pick up one of Thompson's books you'll see that every illustration is by Ralph Steadman. One might call him controversial, in some sense it's protest art, but it involves entertainment. His retrospective will open just before the election, so we're thinking about combining it with an election-watch at the museum. We're really excited to have this show in the fall.

 
Ralph Steadman: A Retrospective opens at the Newark Museum of Art on September 25, 2020. Special online content is available now, including an audio guide featuring Tim Robbins as Hunter S. Thompson.
Follow the Newark Museum of Art on Facebook, Twitter, and Instagram.