originally published: 04/13/2020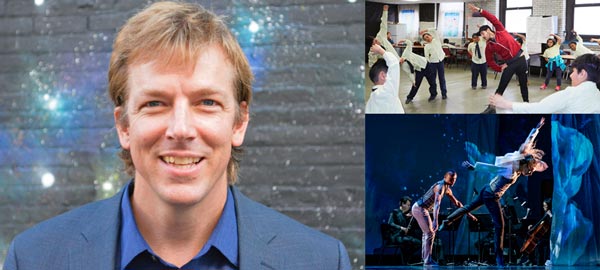 Through his company Nimbus Dance, Samuel Pott choreographs new work, such as the recent premiere of "Falling Sky" at NJPAC, and provides dance education to 4,000 students in Jersey City. As the founder and artistic director of Nimbus, Pott has also choreographed a bold new move: the creation of a permanent home for the company at The Lively in Jersey City's Powerhouse Arts District. Located on the ground floors of a new luxury apartment complex, the Nimbus Arts Center at The Lively includes studio and rehearsal space, a 150-seat theater, and administrative offices. The center will also house new partnerships focusing on arts education and the visual arts with St. Peter's University and Pro Arts Jersey City.
When I spoke by phone with Samuel Pott on April 7, 2020, he spoke of the move to The Lively, originally planned for May 2020, as being the high point of his professional year so far, even with the delay caused by the pandemic. Nimbus is tantalizingly close to moving into The Lively - they had just been given their own set of keys. However, due to the current shutdown, occupancy permits and other finishing details are now projected to be complete by early fall at the earliest.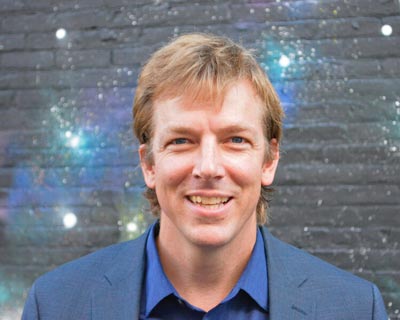 During our conversation, which has been edited for length and clarity, we discussed how Pott's personal life has changed during isolation, the evolving nature of what the shelter-in-place orders mean for Nimbus Dance, and what it is that he loves about Jersey City.
Jersey Arts: You grew up in New York, and went to college in California, where you stayed for 10 years. Now you've lived in Jersey City for 17 years, and you've established deep personal and professional roots there. When did you realize that Jersey City had become home?
Samuel Pott: As a transplant, the sense of where your center of gravity is located sometimes takes a while to catch up to your physical sense! But at a certain point you realize that, yup, this is home. One of the ways I realize that I'm on my own home turf is biking around, because I bike everywhere. There's something about being able to move around a place on your own power, whether it's walking or biking, and be able to pass through different neighborhoods and really know the streets and feel like you can go from one part of town to another and it's all within your sense of home turf. That's for me how I began to have the feeling that this is home.
JA: What is it about Jersey City that would surprise people who don't live there?
SP: There's something interesting about Jersey City that I can't really account for. It kind of blows my mind, because I grew up in New York City, where you have this sense of anonymity. You go about your day and you kind of disappear into the crowd. Jersey City is a lot smaller than New York, but nonetheless it is soon to be the largest city in New Jersey - I think the population is approaching 300,000, and there's a huge amount of growth in all parts of the city. And yet it still retains this feeling of personal scale. You're always running into people that you know! Also, there's a sense that nobody in the city is untouchable or unattainable - which definitely exists in New York City. In Jersey City, there's a sense that people are of the same community. People from all different levels of financial status, and different neighborhoods of the city, different backgrounds, everyone converges on City Hall, for example, and shows up for city council meetings. There's a sense that you can still make your voice heard in city government. The same goes for the Board of Ed meetings; they're very hands on, they're very driven by a sense of community engagement. And that's really cool.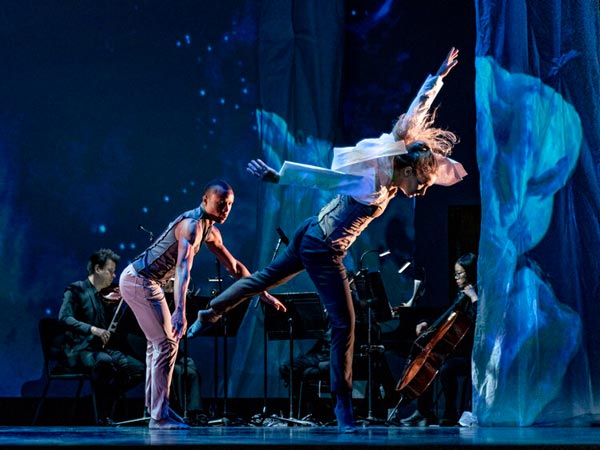 JA: How do you approach your role as the Founding Artistic Director of Nimbus Dance?
SP: As I started the organization, Nimbus, in 2005, it became a way to increasingly explore how to impact the world around me, the community, and youth in particular. How can dance provide an opportunity for growth, for greater connection, for drawing people from all backgrounds together into the same space to engage and interact, to learn about each other and about ourselves?
What has been very positive for us, is that people feel that there is a sense of purpose behind our organization. It's not just a series of programs and a series of products that we push out on a regular basis, but there is something driving our work that people sense when they come into contact with us.
JA:
How does your mission translate in this bizarre time when a dance company must shut its physical space, where dancers have to self-isolate just like everybody else in America? What are you doing now work-wise?
SP: That is the question I am trying to address this week! Our initial response to the shutdown was, we've got to quickly switch over to online and make sure there's no stop in our programming! We have to make sure that if people signed up for classes we're still delivering the classes. It was kind of product-oriented - got to make sure the factory keeps churning it out! Some of that was real, we do have an obligation to provide what people have signed up for, including schools that we have ongoing programs with. We are now finding remote ways to deliver those programs. That was the initial big emphasis in responding to COVID-19. And then there was this big drive to provide online content through social media. Public dance classes, or videos of performances, anything and everything. There's been a pressure that I've felt that we need to have all the dancers videoing themselves doing improv in their living rooms and post it!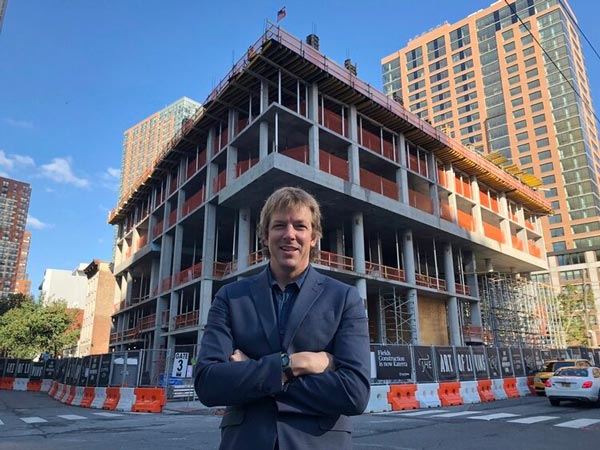 JA: But now you feel like you're moving on from that to another stage?
SP: There is no denying that we are all undergoing a serious upheaval in how we experience our lives. For some people, that means they are sick and in the hospital, and some people are first responders dealing with a crisis, and unnameable situations. But for all of us, our lives have been turned upside down. Now that we've gotten through the first couple of weeks of it, I think it's important for us to accept that this is our circumstance, now what are we going to do with that? How can we make sense of it, how can we find opportunities to grow our own knowledge, our sense of awareness of ourselves, our inner reserves? And so that's the conversation that I've been trying to direct our organization towards in the last week. We're having ongoing company meetings through Zoom, because at this point, our dancers are scattered – around the country really. But I want to make sure that as a group, we are taking this on and seeing what there is to learn from this, and where it is that we can grow. As an organization, how can we take on our mission, which has to do with a sense of purpose and creating deep connections between people?
JA: On a personal level, what have you been turning to for inspiration (or consolation)?
SP: A lot of my thinking started from me looking at my own personal situation. All of a sudden there's a lot of time in the day, although I am finding that I have a lot of work to do! But I've had my own personal sense of self-care on the back burner for a long time; I've not really been taking care of my own physical health all that well. This time is providing me an opportunity to go a little deeper into taking care of myself better: what is my relationship with how I treat myself? So I'm hoping that on some level we can use this period to learn more about ourselves.
I started doing some journal writing, which, again, is something I never had the time for before, because life is always go, go, go! So I've taken on the practice of writing in the journal every morning which is good. I've also taken on the practice of Feldenkrais. It's a method of movement exercises where the intention is to train your sensitivity as opposed to improve your physical strength or flexibility. It's really about becoming more aware of your nervous system through movement exercises.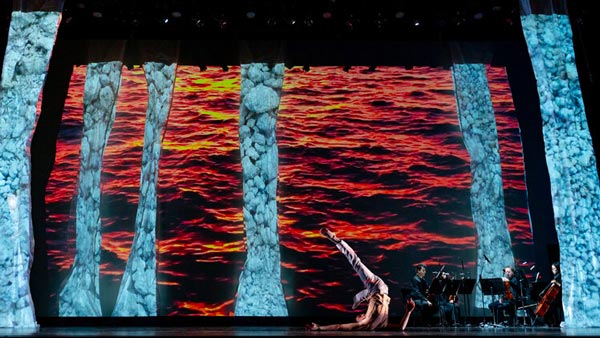 JA: It's interesting that as a dancer and choreographer you've returned to a deeper awareness of your own body. In the best of times, what is your favorite way of experiencing dance?
SP: I'm not going to lie, I like going out to hear live music and going crazy on the dance floor! I love dancing, really any kind.
JA: Have your hopes for Nimbus been changing or growing during this challenging period?
SP: I have faith that we are going to get back to a level of normalcy. It's going to take a while, and nobody can know at this point how long that will be. But we'll be back on the dance floor again, Nimbus will and people will, and people will want to be coming out to see performances. We will get through this. There's been a lot revealed: the good, the bad, and the ugly. Our level of preparation for the pandemic as a country was very revealing and also the potential implications on a worldwide level, politically and socio-economically.
But in some ways it's been positive - the sense of the community coming together, recognizing what is important when all is said and done. I've been noticing a huge boost in creativity, especially in things like cooking! I've been doing so much cooking, using random ingredients because it's not always so easy to have exactly what you need. But I've been making the best meals just with what I happen to have in the kitchen!
Creativity springs forth from moments where there are restrictions and there are limits. That's when people are able to problem solve, when we are forced to find solutions that are not immediately obvious, and work with others. So I think that on a positive side that's what this moment is calling for. So I'm not altogether pessimistic about the state of things, but I do realize that it's a critical moment for many people.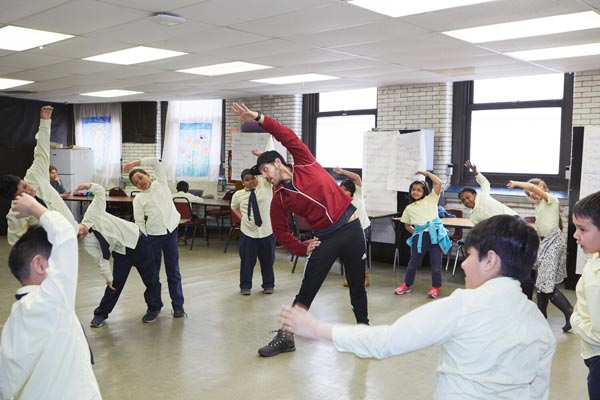 Follow Nimbus Dance on Instagram, Twitter, and Facebook.