originally published: 03/26/2020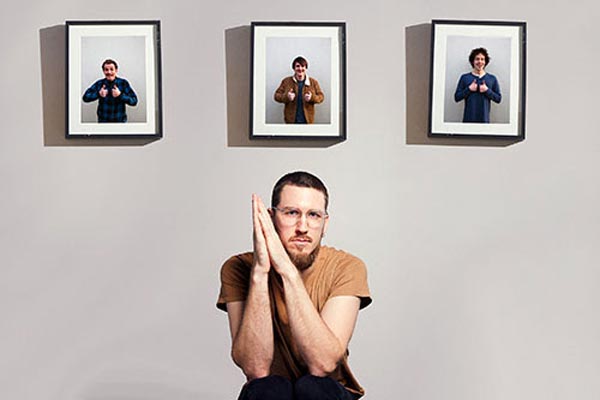 Big Loser is releasing their Black Numbers debut Love You, Barely Living on April 3, 2020. The Austin based quartet write anthemic rock songs with tinges of emo that draw comparisons to bands like The Menzingers and Spanish Love Songs. "Blisters," which has a brand new video, is a stellar example of what Big Loser has to offer. The guitars wash over open drums and the whole track bursts with soaring vocals.
The video mirrors the song and as distance builds between a couple there is a breaking point that reunites them. "Blisters is a reflection of both the dissonance and harmony between men and women." - Chase D. Sprueill.  
Big Loser is an American rock band formed by frontman Chase D. Spruiell. Pairing hard hitting lyrics with glistening song arrangements the band has quickly earned a seal of approval in the underground scene. Love You, Barely Living is their Black Numbers debut and everything about it is big. Haunting guitars, roomy drums, and epic sing-along's set the tone for Chase and the rest of Big Loser to showcase their songwriting skills. Love You, Barely Living plays like a coming of age film where no matter how many times the protagonist falls you just know they are going to be alright in the end. 
Photo by Dave Creaney
---