originally published: 03/18/2020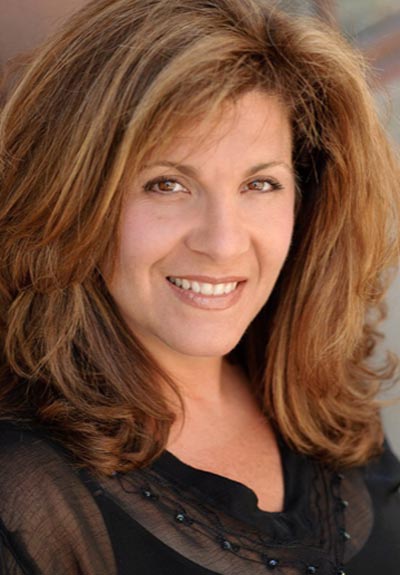 (CLIFTON, NJ) -- The Theater League of Clifton will hold auditions for its spring mainstage musical comedy Dirty Rotten Scoundrels on Tuesday, April 14, and Wednesday, April 15 from 7:00pm–9:00pm at First Presbyterian Church, 303 Maplewood Ave. in Clifton. Callbacks will be held Saturday, April 18 from 1:00pm–3:00pm.
The musical is based on a 1988 film of the same name. The show premiered on Broadway in 2005 and ran for over 600 performances. According to a synopsis in Playbill magazine, the show features two mismatched con men—one elegant and one slovenly—who prowl the French Riviera and scheme to cheat rich women out of their money. David Yazbek composed the music and lyrics and Jeffrey Lane is the playwright.
Lisa Dascoli (pictured) will direct the show and Mark Peterson will serve as the producer. Michael Wada is the musical director and Danielle Tyler will be the choreographer.
Principal cast parts include: Lawrence Jameson, age 40–50, a sophisticated con man, charming and suave; Freddy Benson, age 20–30, a young American con man, sloppy and vulgar yet charming; Jolene Oaks age 20–30, an American heiress, Annie Oakley-type; Andre Thibult, age 40–50, a cohort of Lawrence, must have ability to speak with a French accent; Muriel Eubanks age 40–50, an American socialite, divorcée, very wealthy, enthusiastic demeanor; Christine Colgate age 20–30, a young American heiress, an ingénue (innocent, unsophisticated young woman), but really a con artist in disguise.
In addition, there are multiple ensemble parts and supporting roles, including four men and four women.
---
The article continues after this ad
---
---
Auditions are open for all roles. The casting call is made available to all genders, ethnicities, abilities and ages. Those attending the casting call should prepare a song in the style of the show. Sides will be provided at auditions. Performers should be dressed to move; choreography will be reviewed during audition callbacks.
Actors should check the Theater League of Clifton website (www.theaterleagueofclifton.com) for any late changes to the audition schedule due to concerns regarding the coronavirus.
Mainstage performances will be held at the Theresa Aprea Theater, 199 Scoles Ave. in Clifton, on June 19, 20, 21, 26, 27 and 28. The show will be presented through a special arrangement with agreement with Musical Theatre International.
Founded in 2005, the Theater League of Clifton is a non-profit community organization dedicated to fostering an appreciation of the arts through theatrical performances, while providing quality entertainment for all ages. The Theater League welcomes volunteers in all aspects of performance and production. Mark Peterson is the president of the organization.