originally published: 03/18/2020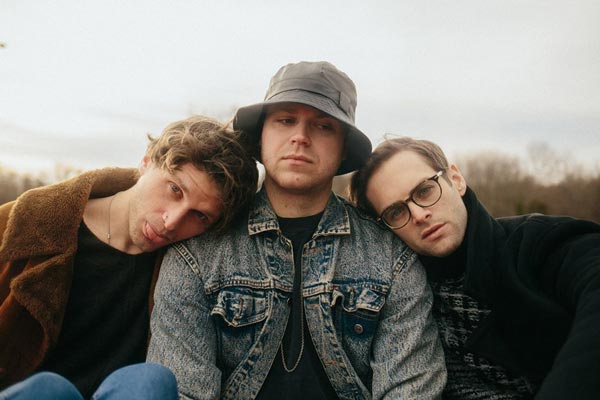 In support of their latest EP, "Woof.," popular Asbury Park outfit Deal Casino are working around a tour cancellation due to COVID-19 with Quarantour, a series of Instagram Live concerts with a guest act each day. PHOTO BY CIARA BRINN PERRONE
Just as Deal Casino once again were out on the road, this time in support of their new EP, "Woof.," COVID-19 forced a tour cancellation, as was the case with many other bands around the world. But sly rock 'n' roll devils that they are, the Asbury Park-based outfit found a work around with their Quarantour, a series of live events streamed online.
Each appearance will feature a different guest act. The first week's guests are Shoobies, March 23; stillhungry, March 24; Skyeline, March 25; The Happy Fits, March 26, and Sonic Blume, March 27. They and Deal Casino will play their own songs and cover each other's songs. The bands will take merch orders, which will have an option to donate to Feeding America for anyone who is struggling in this difficult time. More Instagram Live appearances hosted by Deal Casino are expected to be announced soon. 
Throughout Quarantour, as well as what hopefully will be a bevy of late summer and fall dates, Deal Casino will pepper their sets of many live favorites with the five new "Woof." tracks. Helmed by the band and Makin Waves Producer of the Year Erik Kase Romero, "Woof." includes the tasty singles, "Chicken Head," another inventive mix of the band's patented avant pop in the spirit of Pink Floyd and Radiohead, and an expressive cover of the classic "My Way." I know that Frank Sinatra would have hated Deal Casino's version of "My Way" because he never would have been able to relate to what would have been to him odd sounds and time signatures, but I can't help thinking that Elvis, as well as the classic's composer, Paul Anka, would have loved it because it has so much soul. Not a James Brown or Aretha Franklin kind of gospel-inspired soul, but the kind that moves you to feel and makes you feel like you should move. Their version also makes you think because of the way those edgy, experimental sounds and staggered rhythms wrap themselves around Joe P.'s emotional yet mellow vocal. His is the most vulnerable-sounding expression of those cocky lyrics. 
The EP also features two fantastically odd tracks, "Just a Cow" and "Love Leech," as well as "Best Year," a brooding account of uncertainty that is the Makin Waves Song of the Week. You can hear the track 30 more times at 5 and 11 a.m., 5 p.m. and midnight daily through Wednesday on thepenguinrocks.com and  6:45 p.m. on Friday and Monday on the station's "Radio Jersey" show. I love the opening lines, "I live a block from the ocean, but I never call it the beach … She'll never who she is, but everyone else knows her name." Definitely one of the best songs of the year so far, and the EP holds up nicely among Deal Casino's strong and ever-growing catalog.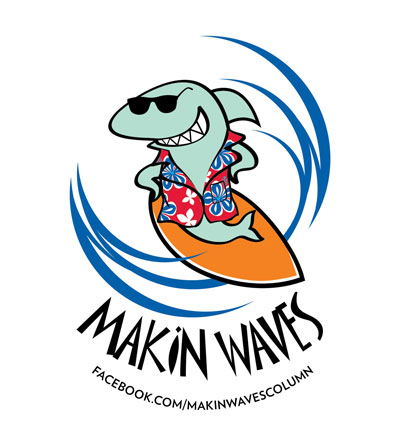 Bob Makin is a reporter for MyCentralJersey.com and the former managing editor of The Aquarian Weekly, which launched this column in 1988. Contact him via email. And like Makin Waves on Facebook.