originally published: 03/10/2020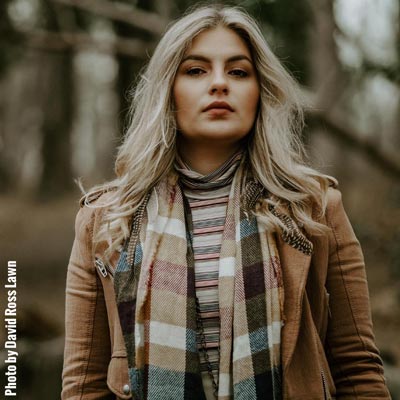 (ASBURY PARK, NJ) — It's been a busy winter for Taylor Tote. The young artist is currently wrapping up the 2020 winter tour with Remember Jones; has a video competing at the Garden State Film Festival; and is getting ready for some shows of her own to promote "Evergreen" - a single to be released by Taylor and Nick Ryan (Nick Ryan and The Mess) on March 20, 2020. The song was also co-written with Ashley McKinley (a fellow Jersey Girl now based in Nashville).
"Evergreen" is the latest song of hers and Nick's to be co-produced by Telegraph Hill Records and Nick Ryan himself. A classic rock styled duet, the song starts off with a slow acoustic guitar that pits Taylor's mournful vocals alongside a tale of a love gone bad.
"It's been a while, but I still think of you / I still cry about what you put me through / Don't call me crazy for hurtin' / when the world keeps on turnin' / Fallin' leaves under our evergreen / you promised me you wouldn't leave / Wish we could be / forever like evergreen"
"You think it'll be just another sad story until Nick Ryan starts singing," said music writer Gary Wien. "The combination of the two voices separately expressing their pain and then joining together on the chorus elevates the song to another level. It brings me back to the powerful duets from Meat Loaf's classic 'Bat Out Of Hell' album. There's just enough rock and roll for rock fans and just enough country rock for country fans. It's a wonderful song that really sticks with you."
---
The article continues after this ad
---
---
"Evergreen" follows up the single "One Night," a slick pop tune which was released at the end of December. That song was co-written with Nick Ryan who also co-produced the track along with Telegraph Hill Records. The varied styles of both singles continue their growth as a songwriting team.
A busy schedule will help Taylor promote the singles. First is an opening spot for Almost Queen at The Strand Theater in Lakewood on March 20th. Just eight days later, her music video for "Heart's A Boomerang" will be screened on Saturday, March 28 at the Berkeley Hotel in Asbury Park at the Garden State Film Festival. She's hoping to keep her winning streak at the festival going, having previously won the award for Best Home Grown Music Video and Robert Wood Johnson Award in 2017 for "Fighter"- an inspirational song about kids battling cancer.
Her latest festival entry features Taylor falling back on her early acting day to bring the heartfelt track to life in a tug-of-war tale of love vs self. The song was produced by David Ivory, the Grammy-nominated engineer and producer known for his work with The Roots and Things Fall Apart, and Joe Lam of Ivory Productions. The video was co-directed by Andrea Morgan and Taylor herself. Anyone who has ever had an indecisive moment can relate to this track.
Following the festival, Taylor has a pair of shows with the Remember Jones band. The first celebrates the 50th Anniversary of Joe Cocker's Mad Dogs & Englishmen at the Gramercy Theatre in New York City on April 20. This is followed with a hometown show at the Count Basie Center for the Arts in Red Bank on April 24.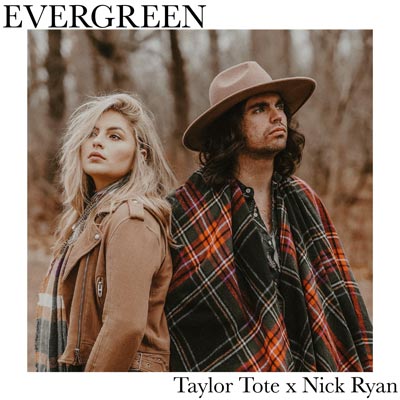 Taylor then has a couple big shows of her own. First is at Rockwood Music Hall in New York City on April 30. Two shows at Soundbooth at The Asbury Hotel in Asbury Park (May 30th and June 13) will kick off what promises to be another busy summer for the artist who has already committed to the Remember Jones 2020 Summer Tour.
Remember Jones closes out the summer with a slot at the the 3rd Annual Sea.Hear.Now Festival (September 19-20) in Asbury Park. Taylor will perform with Remember Jones at the festival, which is headlined by Pearl Jam and The Avett Brothers.
For more on Taylor visit her website www.taylortote.com
About Taylor Tote
No longer simply a rising star, Taylor Tote has performed on stages throughout the United States.Taylor is an accomplished singer and songwriter, born and raised in Monmouth County. Currently residing in New York City, she is described as a "powerhouse performer" for her unique, upbeat, and soulful original songs.