By Sanford Josephson
originally published: 03/10/2020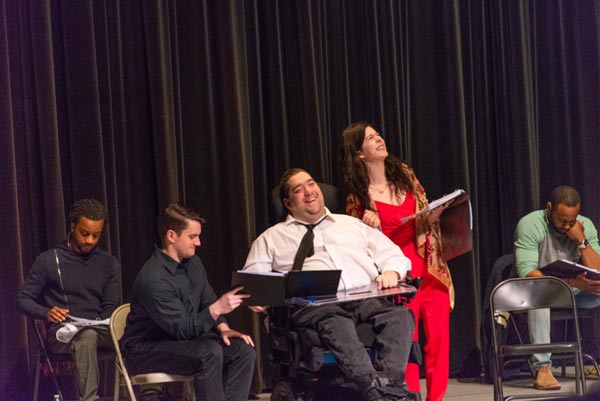 This event has been cancelled

(PEAPACK, NJ) --  An action-packed and satirical retelling of the Second World War . . . a romantic comedy about a young couple moving in together . . . a zany comedy about one woman's quest to win the love of someone ensnared by a jealous fiancee . . . a musical drama about a man who desperately wants to spend more time with his cousin.
Staged readings of these four plays -- by playwrights in the Matheny Medical and Educational Center's Arts Access Program -- will be presented at 4:00pm on Saturday, March 28, at the Robert Schonhorn Arts Center on the Matheny campus in Peapack. The program, called Plays By People, is part of New Jersey's largest celebration of live theater as part of the New Jersey Theatre Alliance's annual Stages Festival.
Matheny is a special hospital and educational facility for children and adults with medically complex developmental disabilities. Arts Access empowers individuals with disabilities to create art without boundaries. The Arts Access drama program takes the most basic elements of theater -- character, movement, dialogue, and setting -- and presents them as tools for persons with disabilities to use in order to create their own dramatic works. For Plays By People, Arts Access playwrights will be an integral part of the staging process, offering direct feedback to the actors and working with the director to create sound cues and staging.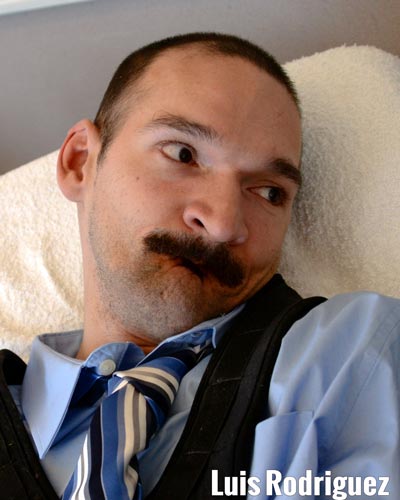 Luis Rodriguez is a playwright and a visual artist, who, according to Mike Christie, Arts Access Drama Facilitator, "combines his love of history with slapstick comedy, over-the-top dialogue, and references to movies like Top Gun and Pearl Harbor." His World War II Play is about a fighter pilot who is drawn into the conflict during the attack on Pearl Harbor and must somehow singlehandedly defeat the Axis powers and save the world. Rodriguez, who lives at Matheny, is the nephew of Yolanda Cardona Reyes of East Meadow, NY.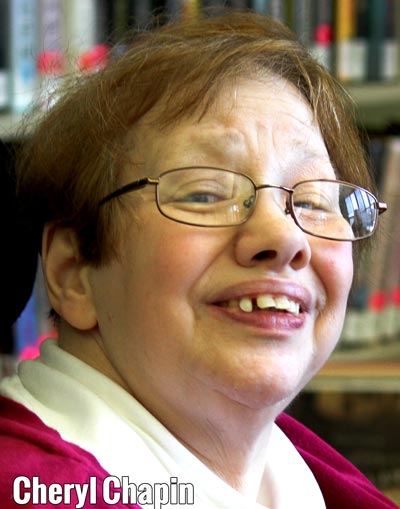 The romantic comedy, Apartment 2B, was written by Cheryl Chapin, a resident of Matheny's group home in Basking Ridge. It tells the story of Peter and Molly, who navigate both mundane and unexpected occurrences that test their budding relationship. Chapin, says Christie, "likes to write stories that are lighthearted, funny, and insightful, but she is also a very contemplative writer, often thinking about her characters and other components of a plot for an extended period before she commits to translating her thoughts for the stage. In her script, she explores the innocence of love and also the roles people believe they must play in order to be successful and happy." Chapin says her comedy writing has been heavily influenced by the That Girl sitcom of the late 1960s starring Marlo Thomas and Ted Bessell, Jr. "They gave me good ideas for writing the dialogue," she adds.
---
The article continues after this ad
---
---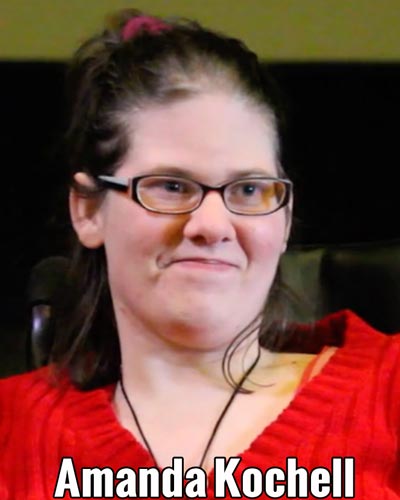 Playwright Amanda Kochell likes to combine melodramatic stage directions with blunt dialogue. That technique resulted in Burt and Amanda, a comedy about a fiery love triangle. "Kochell," Christie says, "has a very particular style and isn't satisfied with a scene she has written unless it has made her smile." Kochell is a resident at Matheny and is the daughter of Laura Lyttle, who lives in Hewitt, NJ.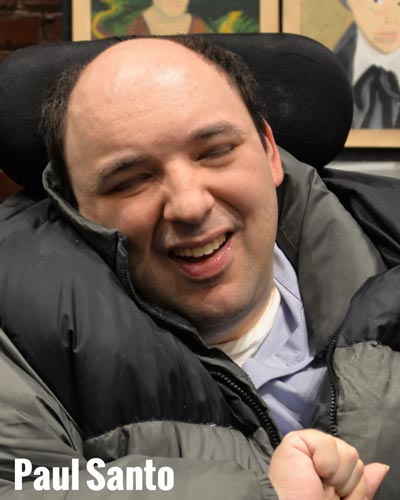 Paul Santo, who lives in Matheny's community residence in Franklin Twp., wrote a song especially for his play, Luanne, about a man wanting to be closer to his cousin. "Santo's raw and genuine emotions can be felt in every line of dialogue and within his country music lyrics," says Christie. "My love of country music," Santo says, "came from my grandparents." As for the play, "I am very proud that this play that I wrote is being shown. I just want to thank the people that are going to be putting it on because this is a big honor for me."
For more information or to reserve your free tickets, click here or call 908 234-0011, ext. 1412. The Robert Schonhorn Arts Center is located at 65 Highland Ave. in Peapack, New Jersey. To access a full schedule of events for the Stages Festival, visit www.stagesfestival.org.