originally published: 03/09/2020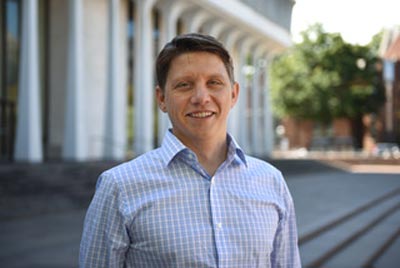 (TOMS RIVER, NJ) -- Ocean County College's Global Education Committee and Governmental Affairs Institute are pleased to present an upcoming lecture by Dr. Rory Truex entitled "U.S.-China Relations in the Trump-Xi Era." The lecture will be held on Thursday, March 26 at 11:00am, in the Gateway Lecture Hall on OCC's main campus in Toms River. This event is free and open to the public. 
Truex, Assistant Professor of Politics and Public Affairs at Princeton University, studies comparative politics, focusing on Chinese politics and non-democratic regimes. His dissertation and book project, "Representation Within Bounds," explains the nature of legislator behavior in China's National People's Congress. 
His research on Chinese politics is published or forthcoming in the American Political Science Review and Comparative Political Studies, and has been featured in the Wall Street Journal and The New York Times. Current projects explore how Chinese citizens evaluate their political system, the relationship between media bias and credibility in non-democracies, and patterns in dissident behavior and punishment. 
Truex received his undergraduate degree from Princeton and holds a Ph.D. in political science from Yale. 
---