originally published: 03/04/2020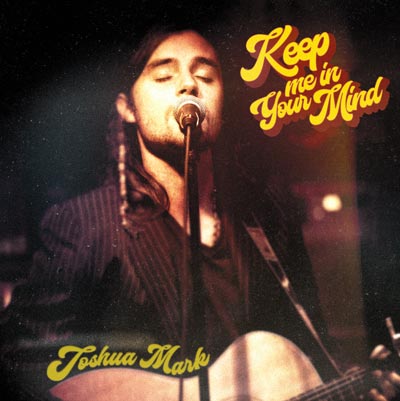 Asbury Park singer-songwriter will celebrate the release of "Keep Me in Your Mind," his sophomore EP on Ghetto Surf Records on March 6 at Danny Clinch Transparent Gallery in Asbury with Sean Pony Heath. PHOTO BY DR. RANDY KOSLO
Asbury Park singer-songwriter Joshua Mark has followed his 2015 debut EP, "Breaking Ground," with another impressive five-song collection on Jersey Shore-based Ghetto Surf Records. "Keep Me in Your Mind" recalls the sensitive, organic-sounding singing and songwriting of James Taylor with a bit of the funky folk-pop of Jack Johnson. Some of his vocal inflections particularly recall J.T.
Throughout the EP, Joshua very effectively uses a fine falsetto vocal, which is first heard near the end of the opening track, "Do It Right." He often doubles his vocals with a deeper harmony underneath the falsetto. 
His uncle and label head is Jersey Shore guitar legend Billy Hector, whose exceptional playing is another highlight of the EP. From the crack of the Springsteen-like heartland-sounding opening, featuring a soulful organ wash, to the gospel runs of the closing "Carry My Burden," organist-keyboardist David Nunez also offers strong performances.
The opener is a Jackson Johnson-like breakup song that tells the folk-pop tale of an attractive fella torn between reminiscing about his lost love and moving on from the pain she caused. The tongue-in-cheek bridge, which sarcastically compares the relationship to heaven, is particularly Jack Johnson-like lyrically and vocally. The tune ends on a sweet note with a strong but pretty, ringing but crunchy solo by Billy.
The title track features a very strong James Taylor-like vocal, including excellent falsetto parts, as well as guitar parts by Billy that alternate between revving energy and sweet bird-like sounds that recall Eric Clapton's and Duane Allman's slide work on "Layla." Whereas the opening track deals with the pain at the end of a relationship, "Keep Me in Your Mind" is about the confusion and uncertainty that can come with the beginning of one, perhaps as a prequel or sequel to the opener. "Keep Me in Your Mind" is the Makin Waves Song of the Week, which can be heard 5 and 11 a.m., 5 p.m. and midnight on thepenguinrocks.com and  6:45 p.m. on Friday and Monday on the station's "Radio Jersey" show. 
Billy steps out in front of "Not Backing Down" with the kind of riveting blues-rock solo he's delivered for more than 40 years in such bands as Hot Romance, The Fairlanes and now Billy Hector Band. The funky Jack Johnson-like track seems to be about a sucker who's willing to wait around for a woman who isn't interested in him. A gutsy solo by Billy adds to the track's rhythmic fun provided amply by bassist Wilbo Wright and drummer Sal Boyd.
There also are a hot slide guitar solo by Billy and sweet falsetto by Joshua on the funky "Vermillion," which seems to lament a failed opportunity to express one feelings. Yet, Joshua wraps the melancholy around great interplay between the Wilbo, Sal and Billy, who does a rad riff throughout that seems to be inspired by Curtis Mayfield, as well as James Brown guitarist Jimmy Nolen. The song's precisely syncopated chime-like riff and funky rhythms are a stylistic 360 from a monstrously thick, rumbling, raw and rough solo that sounds like Godzilla on guitar.
The falsetto on "Vermillion" is so high-pitched that the James Taylor-like vocal throughout the rest of the track seems so much deeper even though J.T. was known for having a sweet, high-pitched voice. It makes things very interesting because it sounds like different singers, which demonstrates Joshua's vocal range and the beauty of a falsetto.
The closer mixes things up nicely with a pretty, sweet-sounding country-gospel arrangement featuring a strong backing vocal by Billy's longtime music and life partner, Suzan Lastovica. Lyrically, the track is ironic, riddled with questioning references to Christ that compare His pain to that of the protagonist. 
Joshua will celebrate the release of "Keep Me in Your Mind" on March 6 at Danny Clinch Transparent Gallery in Asbury Park. Billy and Suzan will join his live band, the Attractives, who include Sal and a different bassist, Andrew Robinson. Fellow singer-songwriter Shaune Pony Heath-Thilberg will open the show.
---
Joshua also will perform in Asbury on March 25 at The Saint as part of the bill of the ongoing Hags Comedy Show; April 1, The Asbury Soundbooth; April 17, Langosta Lounge, and Sundays at Lola's Café. He also plays Thursdays with Billy at Ragin' Cajun in Belmar.
---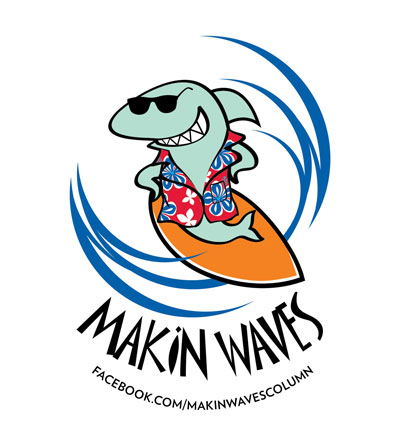 Bob Makin is a reporter for MyCentralJersey.com and the former managing editor of The Aquarian Weekly, which launched this column in 1988. Contact him at makinwaves64@yahoo.com. And like Makin Waves on Facebook.