originally published: 03/03/2020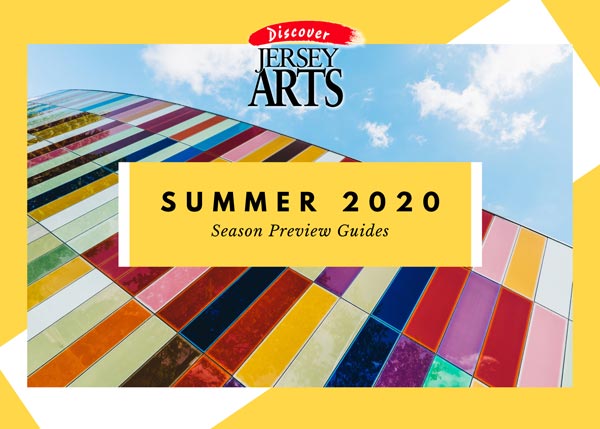 Arts organizations have relied on print newspapers for decades. When circulation numbers began to fall and more people started to get their news from the Internet, many arts organizations wondered where to go for promotion.  New Jersey Stage believes digital publications, which combine the best of the Internet with the design of print publications, is the way to go.  Last Fall, the arts community got a chance to see our work in action.  Thanks to a successful debut, we are about to do it again.
Three Discover Jersey Arts Summer Season Preview Guides will be produced by New Jersey Stage and presented by ArtPride New Jersey and the New Jersey State Council on the Arts. These guides will build upon the success of the Fall 2019 Season Preview Guides with more benefits for advertisers and a wider audience reach through web versions of the articles.
These three digital guides will be published under the Discover Jersey Arts brand and feature regional content and advertising for North, Central, and South Jersey. The guides will cover events for the period of May 22 through September 7. The publications will be designed like the digital magazines that New Jersey Stage has published for the past five years. The release date for all three guides is May 19, 2020 - just in time for the summer season.
Each will feature in-depth feature articles, a photo slideshow of an art exhibit, and a look at events taking place in the geographic area. Each guide will be readable by PC, tablet, or smartphone without the need to zoom or magnify the text.  As digital publications, they will contain interactive features (links, audio, video, etc.) and should reach an audience of 5,000 readers or more. The features help the arts come alive off of the pages.
Ad prices have remained the same, priced low so arts organizations of all sizes can afford them. Ads are available for $35 (300x250 banner ad), $75 (half page), and $125 (full page). An additional 20% ad discount is available for ArtPride member organizations with a special promo code. All ads are full-color and can include links to multiple web pages or social media sites.  Ads may include a video or photo slideshow for an additional fee.  All ads will be placed in a special online rotation that appears whenever an article from the guides is read at NewJerseyStage.com - full page advertisers can even get free banner ads to run in rotation on that page as well. The deadline to reserve ad space is April 14, 2020.  Click here for the media kit PDF.
---
The article continues after this ad
---
---
Advertising is open to the public. Organizations do not have to be a member of ArtPride to place an ad but ArtPride will receive a portion of the proceeds. To reserve ad space, click here.
"New Jersey Stage has always tried to be a media outlet that not only covers the arts, but serves as a friend of the arts," said Gary Wien, publisher of NJ Stage who has been a features writer for Jersey Arts for many years.  "Every day, our website runs stories on everything from the smallest community theater groups to shows at the biggest venues in the state. We are excited to work with ArtPride again and look forward to growing this new digital brand. It allows arts organizations the chance to promote themselves in ways they may not have been able to afford before."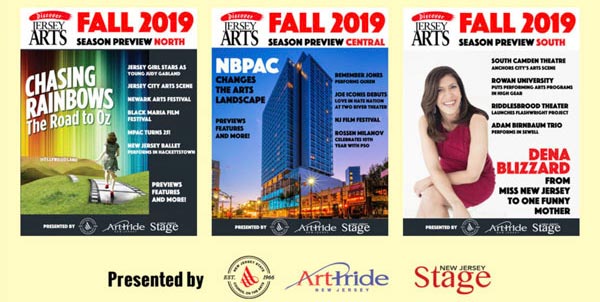 Arts organizations have many places to promote their work on the internet, but as privacy issues become a bigger focus many of the options lose some of their luster.  New Jersey Stage and these season preview guides provide a targeted audience to one that enjoys the arts in the Garden State without grabbing personal information about the audience or their web surfing habits.
"Privacy is an issue advertisers should consider," continued Wien.  "In a way it's nice to see an ad for a local theatre while you are reading the Washington Post, but it's also quite disturbing to see the same ads follow you around the internet.  Even creepier are apps which actually listen to what you are saying, store that information, and then connect it with advertising.  We believe in treating our audience with respect.  With us you will reach the right target audience and not offend them by appearing on every website they visit.  There are times when seeing an ad is appropriate and times when it is simply intrusive."
Custom ad design is available from New Jersey Stage for a fee of $25 per ad.   
Editorial coverage will be determined by New Jersey Stage but limited to organizations registered with the Jersey Arts Marketers (JAM) network. Article ideas should be pitched online by March 31, 2020.
The North Jersey Guide will cover Bergen, Essex, Hudson, Morris, Passaic, Sussex, Warren Counties. The Central Jersey Guide covers Hunterdon, Mercer, Middlesex, Monmouth, Ocean, Somerset, Union Counties. And the South Jersey Guide covers Atlantic, Camden, Burlington, Cape May, Cumberland, Gloucester, Salem Counties.
New Jersey Stage has been covering the arts since 2014 via a daily website and a monthly digital magazine. It was created to replace arts coverage in daily newspapers which has been reduced or eliminated from many outlets in the past two decades. Since its launch, New Jersey Stage has worked to build partnerships with arts organizations and focus on building a loyal audience. One of the most popular arts & entertainment websites for New Jersey, the site had over 430,000 unique visitors in 2019 with ad rates from $25 to $100 per month.
ArtPride New Jersey advances, promotes and advocates for the arts as essential to the quality of life of every citizen and to the economic vitality of our state and proudly co-sponsors the Discover Jersey Arts program with the New Jersey State Council on the Arts, the division of the Department of State dedicated to improving the quality of life in New Jersey by helping the arts to flourish.