originally published: 02/29/2020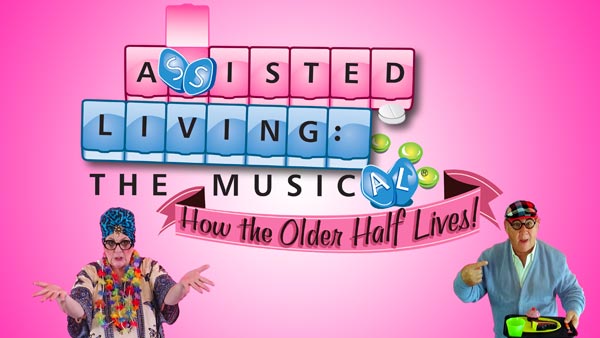 (TOMS RIVER, NJ) -- Forget everything your granny told you about assisted living and check out the hilarious Assisted Living: The Musical (R) on Saturday, March 28 at 2:00pm and 7:30pm at the Jay and Linda Grunin Center for the Arts at Ocean County College. This is is a 75-minute, one-act vaudevillian revue filled with original songs.
Assisted Living: The Musical (R) delivers laughs from the opening scene, when the show's host couple enters heaven, suspecting their son pulled the plug to get his hands on Dad's vintage Corvette. They don't seem to mind. Instead, the couple fondly remembers Pelican Roost, an active, full-service retirement community, where 70-something is the new 20-something, and they party like it's 1969!
Two actors play 18 different characters who sing and dance, revel and kvetch, celebrate and bloviate their way through later life. You'll laugh out loud to songs like "Help! I've Fallen (For You) And I Can't Get Up" and "Golf Cart Seduction." Assisted Living: The Musical® is for everyone who is aging or hopes to age.
Tickets are $22-$27 and can be purchased online at grunincenter.org; by phone at 732-255-0500; or in person at the Grunin Center Box Office, Monday to Friday from 10:00am to 5:00pm. 
The Grunin Center is located on the OCC Main Campus, College Drive, Toms River, NJ.
---