originally published: 02/12/2020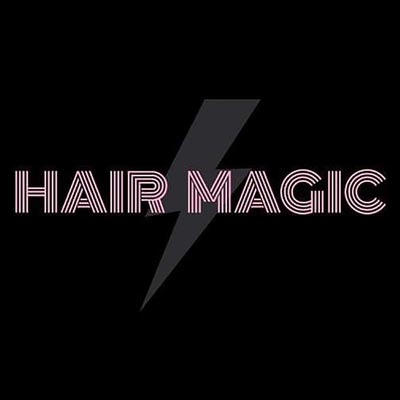 The Highland Park-based punk trio Hair Magic will celebrate the release of their self-titled debut EP on Feb. 15 at Pino's, their hometown haven for original bands. The all-HP lineup also will include The Stuntcocks and Zero for Conduct. PHOTO BY JOHN OSBORN
Like Asbury Park's MAMADRAMA and Philly's The Ramoms, Highland Park-based Hair Magic are a punk-inspired outfit consisting of moms who rock. Guitarist-vocalist Jennifer Rector, bassist-vocalist Christine Espiritu and drummer Christie Lutz are a fun, charming trio whose self-titled debut EP is as infectious as it is energetic, as edgy as it is genuine. 
Recorded at Volume IV in New Brunswick by the legendary Chris Pierce of Doc Hopper and The Groucho Marxists and mastered at House of Vibes in Highland Park by the legendary Kurt Reil of The Grip Weeds, "Hair Magic" also at time is surprisingly heavy. Me thinks that may be Pierce's input (he doesn't call his studio Volume IV for nothin'). 
Let's put The Ramones, The Runaways, and Black Sabbath in the Makin Waves Rock 'n' Roll Blender with a dash of The Go-Go's and The Crystals to make it sweet. That's how you make Hair Magic!
The EP opens with its first single, "Gale Force Wind." The catchy, yet attitudinal tune about surviving heartache is the Makin Waves Song of the Week at 5 and 11 a.m., 5 p.m. and midnight through Wednesday at thepenguinrocks.com and 6:45 p.m. Friday and Monday on its "Radio Jersey" show. If Ozzy Osborne and Joey Ramone went on spring break in Florida and met up with Frankie Avalon and Annette Funicello, "Gale Force Wind" is what their collaboration would sound like. And what a beach party blast it is with the moshy edge of Sabbath and The Ramones overlaid by the charming '60s fun of "The Swim." As you listen to the track, you can just feel the sand between kids' toes. 
The rollicking rumble of "Rope" also is a mash-up of moshing and "The Swim," concluding with a fantastic bass riff by Christine. "Nag" is a snippet of a breakup song that fuses'60s girl groups, like The Crystals, with harder-edged '70s counterparts, such as The Runaways. The slash 'n' burn of "Don't Go" also is a treat.  
To close out the EP, Hair Magic place their tongues firmly in cheek to pay homage to 1970s heartthrob Randy Mantooth, star of the NBC-TV hit "Emergency," with The Waitresses-like "Randy Mantooth." I love the line "I've been through some stormy weather. Kiss my boo boo, make it better." 
The crafty collection will be celebrated Feb. 15 with the trio's pals in The Stuntcocks and Zero for Conduct at Pino's, their hometown haven for tasty original tunes and equally tasty craft beer. Expect big things from Hair Magic with this EP. More live shows will be announced soon.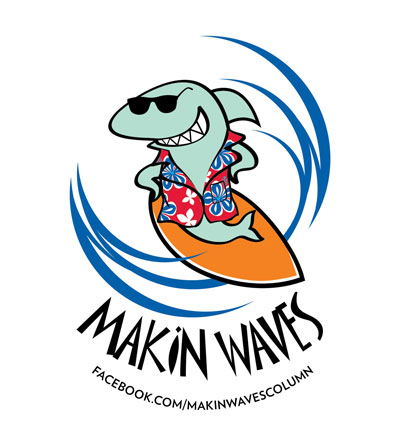 Bob Makin is a reporter for MyCentralJersey.com and the former managing editor of The Aquarian Weekly, which launched this column in 1988. Contact him at makinwaves64@yahoo.com. And like Makin Waves on Facebook.