By Abigail Folvar and Al Nigrin
originally published: 02/12/2020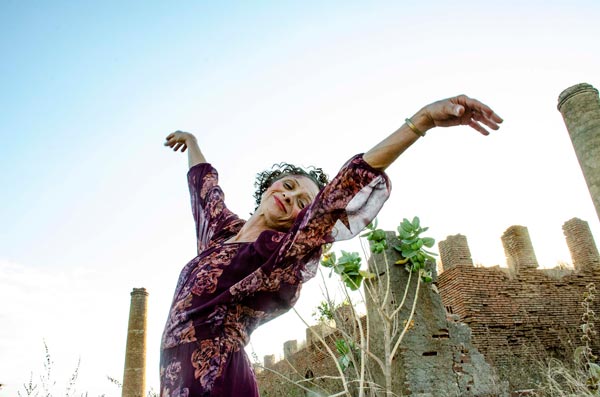 Here is the interview we conducted with Pacarrete Director Allan Deberton:

Nigrin: Your thrilling drama Pacarrete is about an aging ballet dancer who wants to perform one more time as a gift to the people.  Please tell us about the motivation to make this film?
Deberton: The film is inspired by true events. Pacarrete really existed, she was my neighbor. I was born in Russas, a small town in Brazil. When I discovered myself as an artist I had to ask for help, encouragement. It was very demotivating, because it is difficult to make art in small cities in Brazil.  I wondered how hard it must have been for Pacarrete, who everyone called crazy. For me she was crazy about making art. Her story touches me a lot.
Folvar: Marcélia Cartaxo seems to be born for this part and truly brings this character to life. What made you realize she was right for this particular role?
Deberton: Marcélia Cartaxo won the Silver Bear (Award for Best Actress) at the Berlin Festival for the classic The Hour of the Star (1986). Despite the grand prize, her career was not good. They said she looks like country people, so she played a lot of domestic servants, and other similar roles. It's unfair because she is an amazing and very talented woman. I wrote the script to have her as the protagonist. She had to prepare a lot because she never danced ballet.
---
The article continues after this ad
---
---
Folvar: The film is shot very creatively. What films/art/photography inspired you while making this film?
Deberton: I love musicals. Movies with big stars like Audrey Hepburn and Jennifer Jones. Sunset Boulevard is a great reference, about an obsolete artist. Pacarrete is also about that. Movies that touch me a lot: My Girl, Little Miss Sunshine, As Good As It Gets. I like movies with strong characters, films that talk about love. About resistance. About dreams.
Folvar: The idea of what it means to be an artist is a common theme in this film, what does being an artist mean to you?
Deberton: Being an artist for me is being able to represent life, people and their stories. Art makes us think, makes people smile and be better human beings. Art is culture and culture is what we are. I think artists need to be respected. In Brazil nowadays, our President is against artists. It is very sad and tiring as we are always having to defend ourselves and the importance of arts.
Nigrin: Are there any memorable stories while you made this film or any other info about your film you would like to relay to our readers?
Deberton: Russas, where we shot the film, doesn't have a cinema. Pacarrete was filmed in Russas in July 2018 and we showed the film in a public square in December last year. It was very exciting. We put 700 chairs in the square and over 3000 people came. Most people were standing. It was incredible to feel the power of cinema and very beautiful people that came to see the film, and the people and streets they knew so well. And, above all, to know a little more about Pacarrete, a woman whose story of bravura must be presented.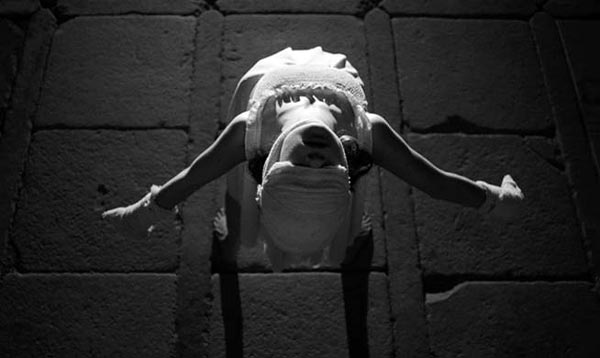 Pacarrete will be screening with the terrific short Bailaora. Here is more info on this screening:

Bailaora – Rubin Stein (Madrid, Spain)  A war. A child. A dream.  2018; 15 min.
Pacarrete – Allan Deberton (Fortaleza, Ceará, Brazil) Pacarrete is an aging ballet dancer. After retiring, she goes back to her hometown. However, still undaunted, she decides to give one last dance performance, as a gift "to the people,"  on the eve of her hometown's 200-year anniversary party. But will anybody care?   This thrilling drama about one dancer's enduring passion for her art stars Marcelia Cartaxo, who was awarded the Best Actress prize at the Berlin Film Festival for the classic film The Hour of the Star. In Portuguese, subtitled. 2019; 98 min.

Co-sponsored by the Rutgers University Cinema Studies Program and the Rutgers University Spanish and Portuguese Department!
Saturday, February 15, 2020 at 7:00 PM
 in Voorhees Hall #105/Rutgers University, 71 Hamilton Street, New Brunswick, New Jersey


$14= Advance; $12=General; $10=Students+Seniors
Information: (848) 932-8482; www.njfilmfest.com