originally published: 02/05/2020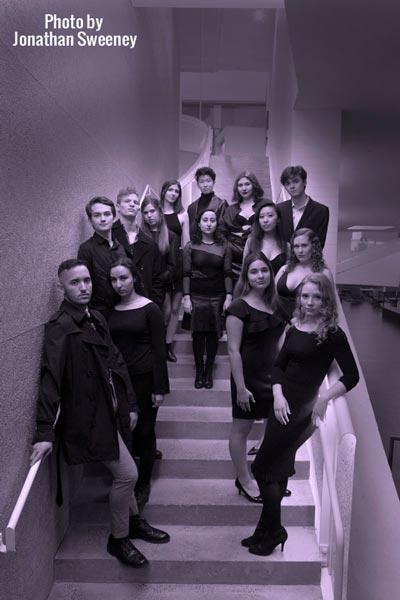 "Hotel on Fremont" by Princeton University senior Marshall Dylan Schaffer takes place in a luxury hotel lobby's public and private spaces and focuses on a group of young people and the situations that ensue in their pursuit of relationships. The pop-punk based jukebox musical uses music and dance to explore how we form our personal relationships and how we develop our relationships with ourselves.
The roots of this show go back to Schaffer's application for admission to Princeton, in which he presented this concept for a musical.
"I came up with the concept of 'Hotel on Fremont' four years ago while I was a senior at the Hamilton Academy of Music and Performing Arts in Los Angeles," said the playwright. "It was inspired by a production of 'A Flea in Her Ear' that I was acting in at the time, and I honestly admit that 'Hotel' began as a joke. But I have the tendency to occasionally take a joke and run with it for a creative purpose. So when I was told that I could write my own musical for my senior thesis at Princeton, I took one of my ideas that I could explore through an academic lens. I brainstormed the hell out of it so that when we got to the proposals for senior theses, I could clearly describe what I wanted this to be with room for collaboration with the Departments of Dance and Theatre."
The story behind "Hotel on Fremont" is drawn in part from Schaffer's anthropological research into sex workers and the use of social media as a platform for the sex industry. Schaffer, who is from Houston, Texas, is pursuing a degree in anthropology and certificates in theatre, music theatre, and dance at Princeton.
"In the summer of 2018, I watched Dave Chappelle's Netflix special 'The Bird Revelation,' in which he concludes with a segment on the relationship between sex workers and pimps while exploring Iceberg Slim's autobiography, 'Pimp: Story of My Life,'" explained Schaffer.  "I found this relational power dynamic to be archaic and misogynistic, yet having some friends who were getting into the Adult Entertainment Industry, I wanted to know more about that world. I bought Slim's book and quickly finished it. This ignited a new interest for me to explore what this history of the world's oldest profession is, as well as understanding the new world of what we constitute as sex work, with social media being a huge platform for workers to find clients. This research was conducted for my junior-year thesis for the Anthropology Department, where I explored the stigma as well as current movements in order to protect sex workers and procuring them rights."
The Lewis Center for the Arts' Programs in Theater and Dance at Princeton University will present "Hotel on Fremont" on February 7-8 at 8:00 p.m. and February 9 at 4:00 p.m..  Admission is free and open to the public, but advance tickets are recommended. The production deals frankly with adult situations, sexual content, and may not be suitable for all audiences.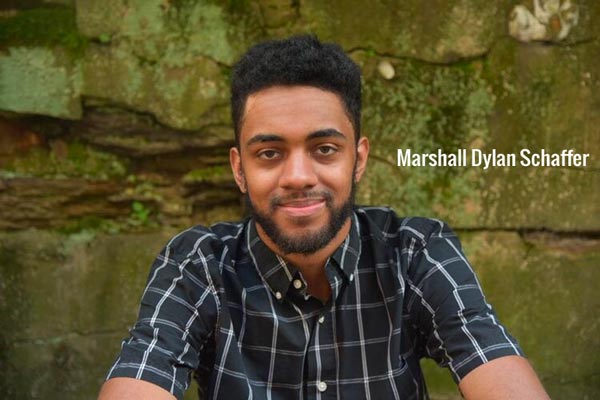 "I wrote this show almost as a love letter to the themes you find within the genre of pop-punk," said Schaffer.  "You have songs that explore the mindset of being the outsider. There are themes of social rebellion while remaining decadent. All the while, a majority of those in the pop-punk genre write songs that are narrative-driven, so to work them into a musical felt intuitive. Jukebox musicals have always had a special place in my heart, so to finally write one has been incredible.
"By writing 'Hotel,' I wear two of my loves on my sleeves for the world to see. While I do recognize that in the world of musical theatre, music and dance replaces what could've been a more abrasive physical portrayal of relational intimacy, I feel that music and dance raise the intensity of the emotional aspect of intimacy.
"I wanted to explore how to get the connections and relationships within 'Hotel on Fremont' heightened through choreography that I best described as a substitution for communication while creating the world of the hotel. The music is propulsive and fervent, which I find captures the world and emotional state I wanted for 'Hotel.' And the choreography I created, which I describe as a love-child between traditional ballroom and New York City Ballroom, with a taste of contemporary and hip-hop, plays with the emotionality within physical intimacy. There's one sequence I choreographed where my two male dancers, Daniel Benitez and Colin Vega, transition from lift to lift, trusting each other during these interactions, and concluding in a nervous high school prom dance."
Leading the cast is senior Katja Stroke-Adolphe, who is an English/Pre-Law major and pursuing a certificate in theater. The rest of the all-student cast includes Leila Abou-Jaoude, Ian Accetta, Molly Bremer, Kaelani Burja, Emma Ferrandino, Grace Huegel, Erica de Lacerda, Jennifer Lawson, Jay White, Lydia Yi and the forementioned Benitez and Vega, along with back-up singers Gaea Lawton and Reis White. Schaffer has worked with many of these actors in previous shows.
The production is directed by Associate Professor of Theater Brian Eugenio Herrra with musical direction by Mona Seyed-Bolorforosh and arrangements by Lewis Center Resident Composer Vince Di Mura. The production is stage managed by senior Milan Eldridge.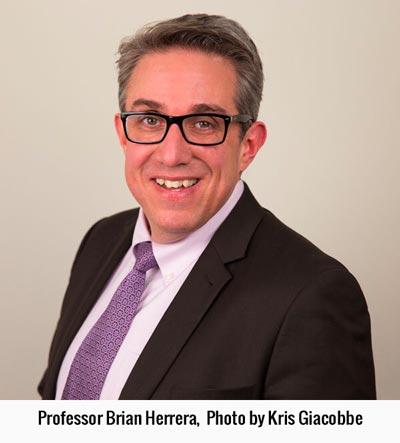 Herrera has worked closely with Schaffer on development of the new piece, advising on how the choreography, music, characters, tensions, and relationships come together as a cohesive work. He is also helping the cast — mostly first-year students and sophomores who each have strengths as either dancers, singers, or actors — to develop confidence in their performance skills, and supporting them to take risks and be active collaborators in the development of the work.
Herrera's work, whether academic or artistic, often examines the history of gender, sexuality, and race within and through U.S. popular performance. In addition to being a member of the Program in Theater faculty, Herrera is affiliated with Princeton's Programs in Gender and Sexuality Studies, American Studies, and Latino Studies. He started his career as a professional theatre director, but has not directed a production in some time; this is his first directing assignment since arriving at Princeton in 2012.
"Working with Professor Herrera has been exciting since day one," said Schaffer. "I am the first to admit that I wear my anxiety on my sleeve and it felt like he recognized that upon our first meeting. He managed to bring me back to Earth when I spiraled out, which I do admit can happen a lot. And as my cast will enthusiastically tell you, working with him has been delightful. His approach to my script and his direction of it on stage has me realizing things that I didn't even realize about the story I was telling. Professor Herrera brings his own unique brilliance to the space while keeping the rehearsal room joyous. I didn't know he was the director I needed until I had him. I'm constantly thankful for his involvement and his mentorship."
Schaffer himself grew up in the arts; his mother, Amelia Marshall, is a professional actress, and his father has a strong passion for the arts. When asked if his mother offered any advice on either how to make a living in the arts or whether to avoid such a path, he said, "Ironically, my mother said, 'Don't do it!' but she has given me a lot of insight with the industry."
"Some of my first memories were being on the set of the soap opera 'Passions,' and just seeing my mother act, exploring the costume shop, stealing the chocolate from the bowl they kept for the director," recalled Schaffer. "Gosh, I remember always trying to sit in the director's chair when it was empty.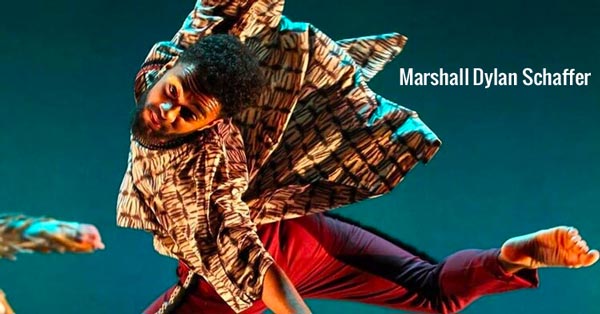 "She has had such an influence on my current choreographic stylization as well. The only time I've worked with my mother was when she choreographed a production of 'Sweet Charity' when I was 9, and I begged to be her assistant choreographer. And here I am, 13 years later, and I still find myself comfortable with Fosse movements."
Schaffer credits his father for encouraging him to always shoot high and follow his dreams.  His father introduced Marshall to the musicals he loved growing up, like "Dreamgirls" and "Sunday in the Park with George."  At Princeton, Marshall has been involved with choreographing musicals like "Heathers," "Fun Home," and "A Funny Thing Happened on the Way to the Forum."  He has studied a variety of choreographic styles ranging from Alvin Ailey's Artistic Director, Robert Battle, to Hofesh Scheter, while exploring different approaches to musical theatre choreography.  Schaffer plans on continuing to work in dance and theatre after graduation.
"When we propose our senior thesis productions, we are told to look at these shows as the first step to something larger rather than a culmination of our time at Princeton," explained Schaffer. "While I'm applying to graduate schools for playwriting, I would love to continue choreographing musicals and other projects. 'Hotel' is just my first step. And hopefully, there are many more to come!" 
Lewis Center for the Arts is located on the campus of Princeton University at 122 Alexander Street, Princeton. For more information visit https://arts.princeton.edu/