originally published: 01/30/2020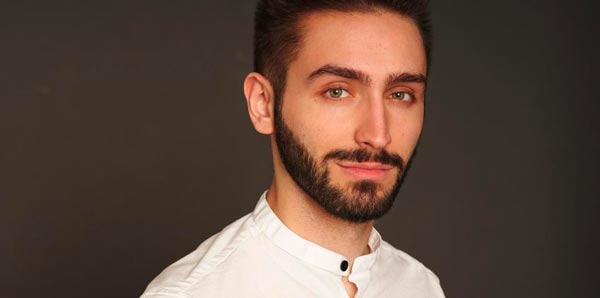 (PRINCETON, NJ) -- The Rinaldi Steinway Westminster Piano Alumni Recital Series will continue with a performance by Westminster Choir College alumnus John Franek on Sunday, February 16 at 3:00pm. His performance will be in Bristol Chapel on the Westminster Choir College of Rider University campus in Princeton. Admission is free. 
He will perform Mozart's Kleine Phantasie, K. 395 and Fantasy and Fugue no. 1 in C Major, K. 394, Beethoven's Sonata No. 23 in F Minor "Appassionata", Op. 57, and a movement from C. P. E. Bach's Keyboard Sonata in C Major, H. 244, as well as works by Helmut Lachenmann, Wolfgang Rihm and his own compositions.
John Franek is a composer and pianist with degrees in theory and composition and piano performance from Westminster Choir College.  He has performed and premiered his own works on three continents and has given concerts throughout the United States.  An avid researcher and performer of Mozart, he is currently touring his "Franek & Mozart" lecture-concert in which he aims to provide the listeners with a new perspective on the emotional range of Mozart's music, while also pursuing a master's degree in composition at King's College in London. 
He premiered his Piano Concerto No.1 with the Central Jersey Symphony Orchestra and his work Affektenlehre: Concert for Keyboard & Strings at the Kimmel Center in Philadelphia. He has recorded extensively as a solo artist, most recently releasing an album composed entirely of solo keyboard works by Mozart on DoubleV Digital Recordings.
The Rinaldi Steinway Westminster Piano Alumni Recital Series is generously sponsored by Bob Rinaldi and the Jacobs Music Company. 
---