originally published: 01/27/2020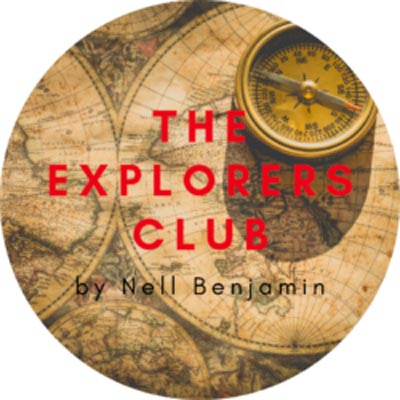 (PISCATAWAY, NJ) -- Circle Players presents The Explorers Club from January 16 through February 16. Set in London, 1879, the prestigious Explorers Club is in crisis: their acting president wants to admit a woman, and their bartender is terrible. True, this female candidate is brilliant, beautiful, and has discovered a legendary Lost City, but the decision to let in a woman could shake the very foundation of the British Empire… and how do you make such a decision without a decent drink?
The play will be directed by Erik Hall of Piscataway, produced by Allison Mitchell of Somerset, and stage managed by Marijah Sroczynski of Piscataway.
The cast includes Bobby Marusiefski of Rahway as Lucius Fretway; Jennifer Wewers of Hillsborough as Pyllida Spottehume/ Countess Glamorgan; John Dowgin of Spotswood as Harry Percy; Aaron Ratzan of East Brunswick as Professor Cope; Bob Dumpert of Franklin Park Professor Sloan; Lewis Decker of Millington as Professor Walling; Stephen Mennella of Somerset as Bebe/ Irish Assassin; Jim Clancy of Basking Ridge as Sir Bernard Humphries; Mark Zebro of Roselle Park as Luigi; and The theater is located at 416 Victoria Avenue, Piscataway.
Performances will take place Fridays @ 8:00pm – January 31, February 14; Saturdays @ 8:00pm – February 1, February 8, February 15; Sundays @ 3:00pm – February 9, February 16. A talkback will be held following the matinee on Sunday, February 9.  Tickets are available for purchase online.
Circle Players is located at 416 Victoria Ave in Piscataway, New Jersey.
---