originally published: 01/26/2020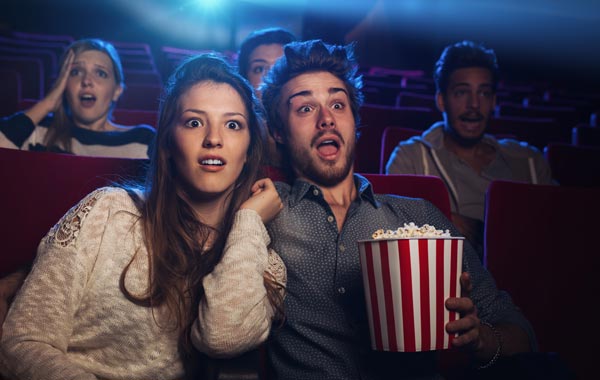 The New Jersey Film Festival Spring 2020 will take place from January 25 through February 28. Showcasing new international films, American independent features, experimental and short subjects, classic revivals, and cutting-edge documentaries. Screenings take place on select Friday, Saturday and Sunday evenings on the Rutgers University in New Brunswick, New Jersey.
Here's a look at the films to be screened in February.
---
Saturday, February 1 at 7:00pm
Fuck – Vern Hass (Philadelphia, Pennsylvania) One word says it all, in this hilarious short film about a female college student's sexual trials, tribulations, and revelations during her first semester of college. 2019; 3 min.
The Seahorse Trainer – Ricardo Bonisoli and Babak Bina (Vancouver, British Columbia, Canada) Enter the surreal and nautical world of Seamour, a lonely man with a passion for training seahorses. Desperate to have his most prized seahorse perform the highly ambitious "Triple Back Flip," he takes it through a final day of training. But when the fateful hour arrives, Seamour realizes that he must overcome his own troubled past if the trick will ever be achieved. 2019; 14 min.
---
The article continues after this ad
---
---
Strive – Robert Rippberger (Los Angeles, California) In this touching feature film, Kalani is a teenager living in Harlem, New York with her older brother Jacob and her younger sister Bebe while her mother struggles to make ends meet. Her college counselor Mr. Rose (played by Danny Glover) sees great promise in her future. As Kalani's siblings get caught in a web of problems, Kalani teeters on the brink of ruin as she struggles to keep both her family and her dream of getting into college intact. Strive reminds us that hard work, optimism, and perseverance in the face of overwhelming adversity is the essence of what it is to be alive. 2019; 82 min.
For more on Strive, check out our feature article here.
---
Friday, February 7 at 7:00pm
Diwali – Etienne Labbouz (Highland Park, New Jersey) Diwali is a hybrid work mixing documentary film and poetry. This film-poem was shot in South India during the period of Diwali, the famous festival of lights. While commenting specifically on the position of women in Indian society, the film also marvels at the beauty of a celebration of light and spiritual renewal. 2019; 10 min. Q+A Session with Director Etienne Labbouz.
L'Eau Est La Vie (Water is Life): From Standing Rock to the Swamp – Sam Vinal (Los Angeles, California) This searing and timely documentary, set in the swamplands of Louisiana, focusses on a group of fierce Indigenous women who are fighting to preserve their way of life. They have set up the L'eau Est La Vie (Water is Life) camp, in active resistance against a planned oil pipeline. They are determined to risk everything to protect their environment from the predatory fossil fuel companies that threaten the health and well-being of their people. 2019; 25 min.
The Twelve Thousand – Eric Davis and Randy Watson (Langley, British Colombia, Canada) The Twelve Thousand narrates the true story of a young woman who survived the brutal sex-trafficking trade that exists on the border between Nepal and India.  Filmed on location in Kathmandu without any professional actors, this short film gives a voice to the 12,000 Nepalese children who are trafficked every year and invites the viewer to be part of the solution. In Nepali, subtitled. 2019; 30 min. Q+A Session with Director Eric Davis and Producer Randy Watson.
---
Saturday, February 8 at 7:00pm
Super Shorts II
A Thousand Cranes – Leonard Chan (San Francisco, California) Two stories play out in this lovely short film:  In the first story, set during China's Qin Dynasty, a warrior named Flying Arrow and a princess named Clear Clouds must face separation and sacrifice. Flying Arrow promises Clear Clouds that he'll love her through multiple reincarnations. The two young lovers yearn for a future that is not tangible. In the second story, set in the present day, an older couple, Claire and Aaron, must face the terrible sense of loss that comes with Claire's late-stage Alzheimer's, as they yearn for a past that doesn't exist anymore. The lovers from different lifetimes are determined to prove their love, not knowing their lives are intertwined. In Mandarin, subtitled.  2019; 7 min. Q+A Session with Director Leonard Chan.
Lab Dog – Noemi Durivou (Glendale, California) When Peter, a laboratory assistant in an animal testing facility, is given the task to perform tests on a beagle dog named Riley, he has a total change of heart.  In the dark of night, he goes on a mission to save Riley, by taking him out of the lab.  As Peter begins to rehabilitate the traumatized dog, and discovers the dog's passion for singing, he realizes that he has to save other animals from the cruel and illegally run animal testing facility. 2019; 13 min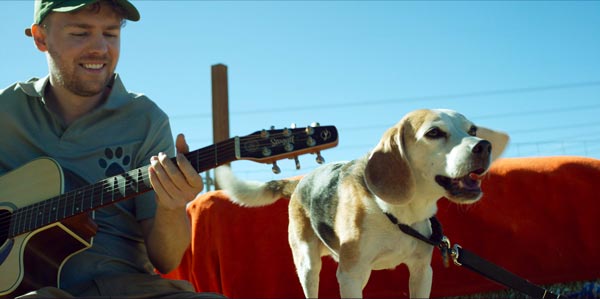 The Quiet Pain – Timothy Amatulli (Glen Rock, New Jersey) After discovering that her husband is having an affair, Kiriko must make a split-second decision between exposing her husband's infidelities or maintaining appearances for the sake of their young daughter. 2019; 13 min. Q+A Session with Director Timothy Amatulli.
9 Degrees – Demetre Papageorgiou and Kalim Armstrong  (Brooklyn, New York) This compelling documentary tracks the co-director's personal journey after he discovers, through genetic testing, that he has eight siblings. Demetre Papageorgiou grew up as the oldest child of George and Cynthia, Greek immigrants, who settled in the Midwest. All of that changed when Demetre got a call from a man in Texas who turned out to be his half brother. This is the story of five brothers and four sisters, separated by distance and decades, coming together for the first time, thanks to online DNA testing. 2019; 13 min. Q+A Session with Directors Demetre Papageorgiou and Kalim Armstrong.
Another Round – Brandon Regina (New York, New York) A man and a woman have a drink to rekindle their former relationship, but they may be harboring secrets that could lead to the ultimate betrayal. 2019; 15 min. Q+A Session with Director Brandon Regina.
A Missing Piece – Grace Chang (Brooklyn, New York) Ling, a former Peking Opera performer, tries to enlist her teenage son, David to deliver a mysterious package to her aging Opera master. During their visit at her master's retirement home in Chinatown, something unexpected happens that leads Ling and David to find the "Missing Piece". In Mandarin, subtitled. 2019; 16 min.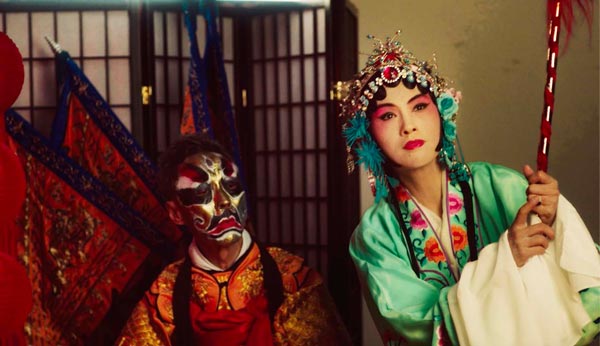 ---
Saturday, February 15 at 7:00pm
Bailaora – Rubin Stein (Madrid, Spain) A war. A child. A dream.  2018; 15 min.
Pacarrete – Allan Deberton (Fortaleza, Ceará, Brazil) Pacarrete is an aging ballet dancer. After retiring, she goes back to her hometown. However, still undaunted, she decides to give one last dance performance, as a gift "to the people,"  on the eve of her hometown's 200-year anniversary party. But will anybody care?   This thrilling drama about one dancer's enduring passion for her art stars Marcelia Cartaxo, who was awarded the Best Actress prize at the Berlin Film Festival for the classic film The Hour of the Star. In Portuguese, subtitled. 2019; 98 min
---
Sunday, February 16 at 7:00pm
Anne – Vijay Renga (Hanover, New Hampshire) A modern musical take on a love story, inspired by Anne Frank's diary. 2019; 7 min
Tevye's Daughters – Vladimir Lert (Kyiv, Ukraine)  Although Tevye's story has become world-famous through the musical, The Fiddler on the Roof, this film, by director Vladimir Lert, presents the story in its original Ukrainian setting and in keeping with Aleichem's own words.  The legendary Russian actor, Evgeniy Knyazev stars as Tevye, a poor Jewish milkman who lives with his wife Golde and their three marriageable daughters, all of whom wish to marry for love and to stray further away from their traditional Jewish values and heritage. In Russian, subtitled. 2018; 120 min.
---
Friday, February 21 at 7:00pm
Kaili Blues – Bi Gan  (Kaili City, Guizhou, China)  A stunning debut from Chinese director Bi Gan, Kaili Blues is an audacious, mesmerizing film.  In a small clinic in a rain-drenched city, two preoccupied doctors live ghost-like lives. One of them, Chen, decides to fulfill a family wish and sets off on a train journey to search for his brother's abandoned child, only to find himself in a dreamlike world where past, present, and future—as well as fantasy and reality—become one.  This remarkable visual achievement was shot in the mining village of Kaili, the director's birthplace, and incorporates poetry that he has been writing since he was a teenager. In Mandarin, subtitled. 2015; 113 min. Free Admission.
---
Sat, February 22  &  Sun, February 23 at 7:00pm
2020 United States Super 8 Film & Digital Video Festival                                       
View the winning films and digital videos of the International United States Super 8 Film & Digital Video Festival, selected by a jury of filmmakers, Rutgers University student interns, and media professionals. The festival--now in its 32nd year—will feature finalist works by independent filmmakers from the United States and around the world. Prize winners will be announced after the screening, in a competition for prizes, along with the Audience Favorite Prize. Approx. 120 min. Co-sponsored by Pro 8mm! Click here to see the complete line-up!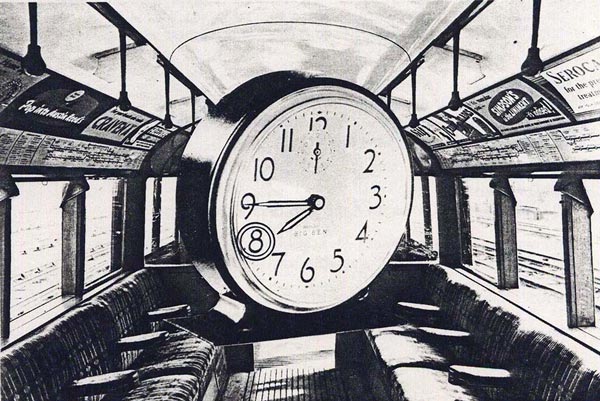 ---
Friday, February 28 at 7:00pm
Days of Being Wild – Wong Kar Wai  (Hong Kong, China) In his first hypnotic and nostalgic glance at Hong Kong in 1960, the acclaimed director Wong Kar-Wai creates a lushly romantic film set in a fluorescent labyrinth of cool desperation and unfulfilled need. In Mandarin, subtitled. 1990; 94 min. Free Admission.
All films screened that are part of the New Jersey Film Festival are Area or New Jersey Premieres. Free parking is available in Rutgers University lots near the screening space at Voorhees Hall #105, located at 71 Hamilton Street in New Brunswick, NJ. For more information on the film festival, visit www.njfilmfest.com.