originally published: 01/25/2020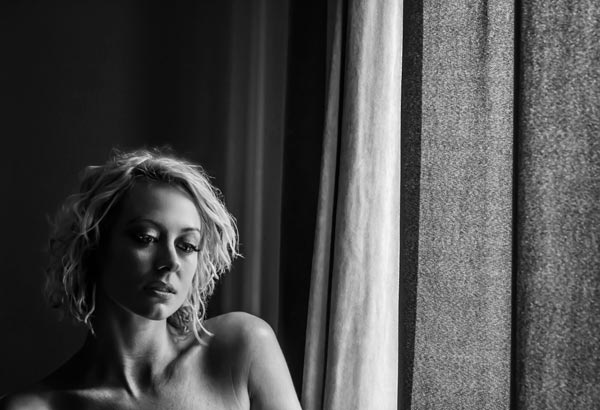 The year began with a major loss to the New Jersey music community when Anjelia Pelay died on January 10 - less than two weeks after turning 34. Born Angela Marie Chiappelli, she lived in Toms River for most of her life but moved out to California to pursue dreams of music and acting.
The news came on the night she was supposed to perform at The Stone Pony with Tommy Strazza. She was a hard working artist from her own shows to those at casinos and as part of Glen Burtnik's extravaganzas. And she did it all while battling Lupus, an incurable disease.
Many of her friends were still in shock at her sudden passing, but several reached out to us to pay tribute to the artist.
Glen Burtnik - Anjelia was a real life Marilyn Monroe. Stunning beauty, tremendous sweetness, talent, complexity, heartbreak, pain and ultimately, tragedy. She lit up every room she entered and you simply couldn't not notice her. She was an open hearted sweetheart. I was fortunate to work with her and have been inspired to write music about her. We are deeply saddened.
Tommy Strazza - The only thing bigger than Anjelia's talent was her heart. She was extremely generous, welcoming, and made you feel special. Much like Marilyn Monroe, she was equal parts transparent and mysterious.
---
The article continues after this ad
---
---
Anj was a real musician. She was classically trained on piano, and really knew her stuff. She was very easy to play with, and we had a blast every time. We had a musical trust between us on and off stage. We knew how to read each other and had a great chemistry on stage. Every show was always exciting, and fun.
---
Reagan Richards - How absolutely beautiful & talented Anjelia was... but what is most important and what I know everyone will remember her for is her smile and laughter. She was an incredibly welcoming human being who was loved by all.
---
Gordon Brown - Anj was a kind and talented spirit with a big heart and faced many of the same struggles the rest of us go through. Our music community will remember her with great love and affection…it is truly heartbreaking to lose one of our own.
---
Sandy Mack - The thing that I always respected and admired about Anjelia, was her dedication to her music. Her passionate deliver made it seem like it was coming directly from her soul. It made her believable and genuine. She wasn't trying to copy anyone else's style. She put her heart and soul into every performance. As someone who comes from a blues music background, I appreciate that she had that same passion as great blue artists. It's a zone where you don't even need to hear the lyrics to feel the message. I was big fan for that reason. She was also one the sweetest persons you could ever meet. Always had a smile or a kind word even when she was hurting. Her passing is a tragic loss for all of us who appreciated her as an artist and as a person.
---
Dominic Gregoria - Anj was a beautiful soul who was fighting many demons while dealing with debilitating illnesses. Now, the world will never witness Anjelia realizing her full potential. She had so much more to say. She had so much more to contribute to the artistic community. I am sad, as well as mad, to see a talent taken from us so young. R.I.P. Anj.
Scott Wolman - Anjelia Pelay; Angela Chiappelli, was a good friend of mine. Sometimes we would hang out a bunch of times in a week and, in other instances, I would get a text from her after many months that there was so much she had to tell me. I would respond that I was free at this time or that and we could get together, but then another few months would pass before I would hear from her again.
This was an aspect of Anj that could frustrate a friend sometimes, but it was simply part of who she was. There was something frenetic and in the moment about her that made Anj, Anj. It led her life to be more difficult at times, and it also helped define her spirit, which was filled with unlimited excitement.
Excitement. That was how Anjelia greeted everyone she came in contact with. "Oh my God! I am so excited you came to my show tonight!" "I am so stoked I will get to see you on Saturday!" These were common Anjelia greetings. And when you did run into her, there was a huge smile, a big hug and breathless, well, excitement exuding from her to see … you.
I first met Anjelia about a dozen years ago at a performance in a coffeehouse in Asbury Park. You couldn't help being blown away by her amazing voice, skill on multiple instruments, strong stage presence, and songwriting depth. Of course, and this was a source of mixed blessings and curses for Anjelia, there was this extremely beautiful woman there, too. She adored Marilyn Monroe, and she clearly held a lot of that bombshell within her.
But to see how stunning a beauty Anjelia was on the outside was to miss her best parts. The excitement she let loose for each person she came into contact with was 100% genuine. When you were in her company, she saw you as the most important person around. She loved being with you.
Anj had as big a heart as you will find in a person. And she trusted that everyone's intentions were noble, pure and good. This was often a problem for her that relates to the curse component of her good looks, leading her astray many times. If you dove into this with her, Anjelia knew it was true, but there was never going to be a time when she would stop being the optimist. People deserved the benefit of the doubt-plus, and that was the way she was going to approach them.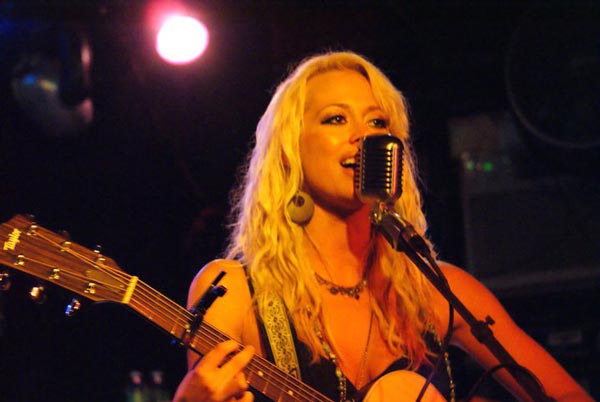 She also had a keen and introspective mind that she wished more people appreciated about her. While her thought process often flew in chaotic and multiple directions once verbalized, Anjelia was fascinated by the world, always trying to understand her place in it, and was deeply engaged in finding an elusive peace and path of expression.
Anjelia had many serious physical ailments and also struggled openly with addiction. I am not sure many people knew the severity of these struggles because of her physical appearance and her bubbly personality. Sometimes they weighed her down for long periods of time. But she was convinced she could work toward a brighter light as an artist and a person, and was determined to reach the highest heights in both elements.
I adored Anjelia. I think, given our age difference, she saw me as a cross between a (moderately) cool uncle and a friend she could trust to just be her friend. I loved sitting with her for hours and talking about a few dozen topics, often all at once. I loved bouncing ideas off each other. I loved her excitement. I loved her artistic commitment and talent. I loved that goofy laugh of hers.
I loved Anjelia. And I, like so many others who knew her, will miss her dearly.
---
Danny Coleman - The first time I happened upon Anjelia was at The Saint during one of Cook Smith's Winter Solstice shows. Words like, statuesque, stunning and beautiful danced their way through my head like those sugarplums so prevalent in the season. Then she opened her mouth and through that effervescent smile came the voice of an angel. I don't know whether it was the exuberance of her youth or the vibe of the evening but I knew that she had "it." There was a star quality that flowed out of her unlike any I had ever seen from anyone so young up to that point.
Todd Goldin was and is still perhaps her biggest fan and after her performance that evening he insisted that I meet her; calling her "Sunshine" we were introduced for the sole purpose of booking her on my radio program. That introduction began my journey with the young Miss "Pelay." I would joke with her calling her "The Total Package" because she truly had it all; Anjelia was beautiful, she could sing, dance, model, act, write songs, play guitar and the Melodica.
When she moved to California we lost touch a bit but I never stopped following her career and couldn't help but notice the gaping hole in the Jersey shore music scene after her departure which is now a chasm. I've no doubt she'll be remembered fondly, undoubtedly for her looks and music but most of all for her engaging personality, charm, spirit and never give up attitude even in the face of adversity.
Rest in peace my friend, I and many others miss you already. You may be gone from us but you're in our hearts forever.
Bobby Strange - One night I ran into Anjelia soon after she had moved to California. She had come home for a visit, I mentioned how much I loved it there and she was so positive. She told me how much she thought I belonged there!
I used to joke to Joyce all the time, "Anjelia said I belong in Cali!"Anyway, things worked out and we ended up out here. A few days after we got here, we saw Anjelia playing at this outdoor venue on the sunset strip right next to the Whiskey. She was really great. I remember thinking, we really made a good decision, it's really awesome out here! After that, she was always really kind and always invited us to her shows and even got me some really cool gigs. She was a good friend. She brought her Jersey caring and sincerity with her to California. I'll always remember her for that kindness. She was a Hollywood star, but still a Jersey Shore girl to us… Thanks Anj.
Emily Grove - All I can say right now is that it's a devastating loss of a dear friend.
Todd Goldin - Friday, a light went out here on Earth that made the sun expand ever so slightly. While she may have only just turned 34 on New Years Eve, Anjelia Pelay had the talent and personality that could light up any room she walked into at any time. She could sing, dance, and act, and she could lure you in with her looks just as easily. I met her at the inaugural, yet short-lived, Jersey Acoustic Music Awards, where we both were slated to present an award together (I didn't even know of her at the time), and she also performed at the end of the show. We immediately hit it off. She asked if I wanted to meet her band and asked me if I played any instruments before inviting me to join her onstage towards the end of her set. It ended up being a lot of fun, and not long after, we ended up seeing each other often at venues such as Val's in Rumson. It was at this point that she became my ray of Sunshine because she had this absolute glow about her that you didn't forget once you knew her.
She was the one I'd give my biggest smile and hugs to and would often make me absolutely fly to when I knew she was approaching. It was she who made me the happiest in pictures, and in person, that I ever was. I was the one to develop that seemingly ubiquitous 'Sunshine face' at the time, but she was the one to cause that glow.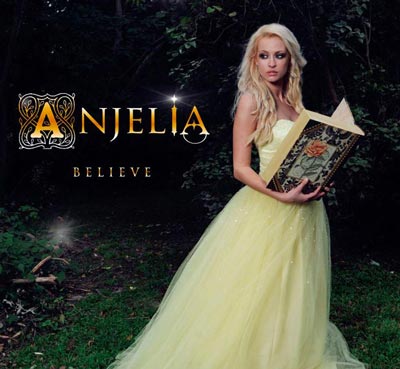 She was so personable, approachable, and pretty that I just couldn't help but be that excited to see or be near her! In fact, the moment we hit it off, I knew she was someone special and was in love with, and I did my best to go out of my way for her. To me, at one point, we seemed inseparable. Her father passed not long after the award show (which devastated us both, as he was her role model like my late grandpa was to me). Still, she also had found a way to be signed to a short-lived contract with Indigo Planet Records. Soon afterwards, she came out with virtually her only recorded material, Believe, released on 11/11/11, at the Stone Pony. This was probably the biggest show Asbury Park or New Jersey had seen in a while, complete with backup singers, dancers, videos, and effects. It's a show I still remember to this day and hope to never forget.
After she moved to California, we stayed in touch, but not nearly as much as we did when she was here. Sure, I missed her, but I also knew that we both had connections out there, so I wasn't overly concerned for her and instead decided to wish her the best. At some point, she had been diagnosed with lupus, and by the time she left California, I was diagnosed with type one diabetes, both autoimmune disorders. When she came home, although she'd had some smaller gigs leading up to a gig she was scheduled to have back at the Stone Pony as an opening act on Friday night, a gig she unfortunately wouldn't be alive to make, I didn't make them but still made sure that she knew I was aware of them. This was news that completely shocked me. I had just come home from work on Friday and heard the news. I couldn't believe that she would pass away with a gig on the horizon. How could that even happen? It just didn't seem possible, especially that someone I loved and cared for so deeply was gone so soon. I was in total shock, yet her mom called me on Saturday morning to make sure I knew. That was something that made me feel a little extra special and reaffirmed the love and care I had for her. At this point, she still had an extremely bright and lucrative career ahead of her, or so I'd thought. She was even upbeat on her social media on Thursday leading up to the gig, mentioning new merch, a new site, a new calendar she was coming out with (which I'd already ordered), and new music. However, I found out on Friday when I came home from work that she'd unfortunately passed away, something that still shocks me now. I wish I could've seen her one last time while she was here, given her one more of my biggest hugs I'd only reserved for her, and gotten to save a dance or two for her. All I can say is I hope she gets a spot with the Asbury Angels as she's reunited with her father who she loved so much. Meanwhile, to those who knew her, anytime you see the sun shining, think of the Sunshine she created.
Carol Barbieri - She lit up every room she entered. It was as if, when she was present, all eyes were on her and everyone else blurred into the background.
And her eyes – soulful, sparkling, honest. I told her once that only Bambi's eyes could rival hers. And she looked you right in your eye, when she spoke to you. It was nearly impossible to look away. She pulled you into her world, both on an off the stage.
I met the young Anjelia – barely out of her teens – when she came to the open mic that Cook Smith and I ran at Val's in Rumson. She was stunningly gorgeous and very talented, but painfully insecure, worrying about everything from her performances to whether her hair looked "okay."
Are you sure that I look okay, "Car?" she would ask me, after checking her hair and makeup.
"Am I sure?" I would ask. "Are you kidding me? Do you have MIRRORS in your house?" I would laugh. She was beautiful – both on the outside and deep down under her flawless skin.
Anjelia was a natural talent, but I could tell that she worked very hard at her craft, too. I would often find her sitting outside of Val's, engaged in an impromptu rehearsal with Nick Kiefer (a.k.a. "The Boy") minutes before their set. Their performances were always impeccable. To be truthful, I often thought that she put way too much unneeded pressure on herself. She worked as hard on her music back then as any famous recording star.
Anjelia's dream was to be a star. And I believe that she could have achieved that goal, with more time and more experience. To me, she shone just as brightly as a person. She was one of the most kind, gracious, genuine, compassionate, funny, and giving souls I have ever known. And I think that this is the reason why the people in our music community, are having such a hard time letting her go.
'Sunshine With Legs,' was my nickname for her. The world was a little bit brighter with Anjelia in it. My hope for her now is that she has been happily reunited with her father, who she missed so much, and that she has finally found the peace she yearned for, since his passing.
The Wag - Anjelia was a kind soul. When we asked her to be part of The Wag's latest music video, she immediately said yes. She was an absolute joy to work with. After she passed, we found out that she had a pretty extensive acting career. We looked her up on IMDB to see what projects she worked on and saw that our music video was the last thing she appeared in. It warmed our hearts because we know she had fun shooting it with us and we're glad that her last acting experience was a pleasant one.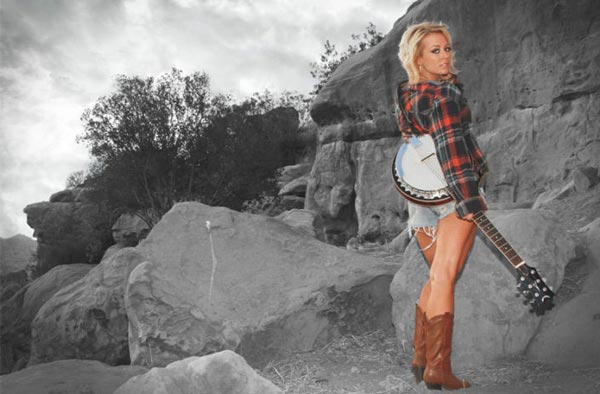 Gary Wien - Imagine a life of pain; one in which you wake up each day with an invisible disease - something others rarely know much about and one that has no cure.
That is the world Anjelia and I shared.
I did not know Anj very well, but we talked many times over the years about our symptoms and what we were going through. She suffered with Lupus and endometriosis and had to cancel shows throughout the years due to her health, but what she accomplished was amazing. People cannot understand the level of fatigue, depression, and pain that she went through. I loved following her career as she left New Jersey for California. She had big dreams and refused to let anything stop her or slow her down. To say she was an inspiration is an understatement.
Anj was diagnosed long before I was and she was one of the people I reached out to for help. We both continuously struggled with how much information should be told to others. We both hid much of what went on each day. She was far more courageous than me with posting pictures of her getting medical treatment in the hospital. I'm not sure people realized how courageous sharing those photos truly was. All autoimmune and neurological diseases are rather similar. Some ultimately lead to death; others can take away your desire to live. Anj battled through those times with art.
"I think at the end of the day we are going to get our work/art done and it makes us stronger in ways that we still do despite the pain we are in," she told me in an email conversation once.
I'm sorry she's gone - for her friends and family and fans around the world - but I'm glad she's no longer in pain. She's reunited with her father and her memory will never be forgotten by those who knew her.