originally published: 01/25/2020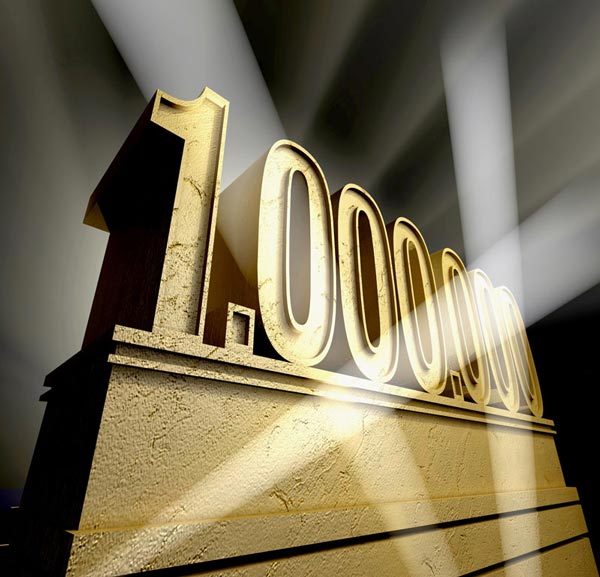 We would like to thank everyone who read and/or shared articles at New Jersey Stage in 2019.
Our website and digital magazine had over 430,000 unique visitors in 2019 and we are beginning a major campaign to reach one million unique visitors by the end of 2020.  This will further establish NJ Stage as one of the most powerful media outlets for the arts in the Garden State and you can help us get there.
Back in 2003, the precursor to New Jersey Stage was launched - a monthly print newspaper called Upstage Magazine, which ran for five years.  After it ceased publishing, New Jersey Stage was started as a hobby site to post press releases, create original feature articles, and share reviews from time to time.  From my experience in the local theatre community, I knew that newspapers had been reducing and even eliminating their arts coverage.  So this site was created to help replace some of the coverage the arts was no longer receiving from newspapers.
Several years later, I noticed that the website was developing a regular audience.  It transformed from a hobby to a business and the monthly magazine was introduced.  As digital audiences outnumbered print audiences, we decided to be digital only. In the last five years, our audience has grown substantially.
According to Google Analytics, New Jersey Stage was read by 430,000 unique visitors in 2019. We always use the Google Analytics number because it removes every visits by search engines and bots.  Our own server numbers indicate 1.5 million unique visitors and 18 million hits.  We are starting a major campaign to reach one million unique visitors and will be reaching out to arts organizations for their help with this goal.
---
The article continues after this ad
---
---
We believe that New Jersey Stage has the opportunity to be a powerful force in promoting the arts. No matter what kind of audience you are looking for, we have it. New Jersey Stage has a nearly 50/50 split between men and women (50.4% male vs 49.6% women); more than 71% of our visitors come from the tri-state area (New Jersey, New York, and Pennsylvania); we have a nice blend of ages (25% are visitors between 18-34; 35% are between 25-44; and 44% are between 45-65); and technology use is divided between 63% mobile and 37% desktop users.
So we're asking for your help.
New Jersey Stage was created with the mission to be a partner to the arts.  We initially set our ad rates low so arts organizations on limited budgets could afford to advertise.  Yet even as the site has grown, we have kept the ad rates the same as day one - ads from $25 to $100 for a full month of promotion.  We've also continued to offer free event listings and run press releases for everyone from the largest venues to the smallest community theater.  In short, we are here to promote the arts throughout the Garden State and as our audience grows our promotion has more effect.
We ask arts organizations to follow us on social media (Facebook, Twitter, and Instagram @NewJerseyStage), share our articles, and include a link back to NewJerseyStage.com on their websites.  We have designed several buttons that are available HERE which may be used.  Every site that links back to us will be added to a special page on our website for Stagehands (the name for our supporters) and will be included in a special ad rotation for a text ad that runs on our website.  The ad will include the organization name, tag line, and url and will link back to the stagehand's website.
Imagine if the state had an arts media outlet with an audience of a million readers; one that existed to promote organizations like yours rather than a site which covers the entire world and uses New Jersey as an afterthought. Imagine what we could accomplish.
We hope you join us in our quest and we hope you have a great 2020!