originally published: 01/21/2020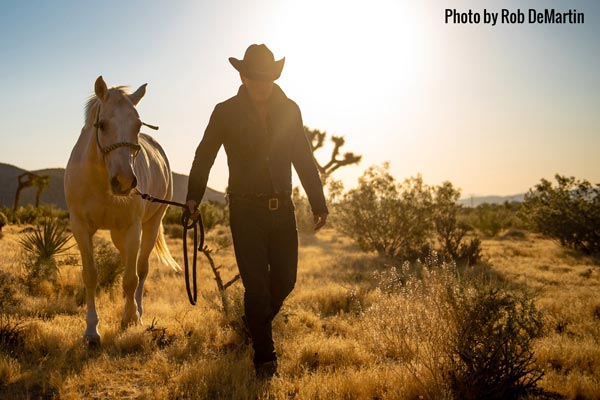 (ASBURY PARK, NJ) -- The Asbury Park Music + Film Festival (APMFF) and the Bruce Springsteen Archives and Center for American Music at Monmouth University have announced the return of The Bruce Springsteen Archives.  It will take place at the Paramount Theatre on Saturday, April 25 at 4:00pm. Tickets are priced at $30.00 and $25.00 can be purchased at apmff.org/tickets. 
Thom Zimny, long time film director and archivist for Bruce Springsteen, will once again present an exclusive screening of rare and never before seen footage of Springsteen from the Thrill Hill Vault spanning from his early years to recent tour highlights. Following the screening, a panel discussion and Q&A will take place moderated by Backstreets editor, Chris Phillips.
Zimny is a Grammy® and Emmy Award®-winning artist, who recently won an Emmy® for outstanding director for Springsteen On Broadway [NETFLIX / 2018]. His most recent feature Western Stars [Warner Bros / 2019] was co-directed alongside Bruce Springsteen, and premiered at the Toronto International Film Festival and was an official selection at London's BFI.
Also premiering in 2019, The Gift: The Journey of Johnny Cash [YouTube / 2019] which was made in collaboration with the Cash Estate, The Kennedy Marshall Company and Imperative Entertainment. The Gift premiered at the 2019 SXSW Film Festival and was featured internationally at the CPH:DOX film festival in Copenhagen. His previous film, Elvis Presley: The Searcher, a two-part feature, premiered at SXSW and aired on HBO in 2018, receiving widespread critical acclaim.
He has previously directed and produced two feature length documentaries chronicling key chapters in Bruce Springsteen's recording career, winning a Grammy for Wings For Wheels: The Making Of Born To Run, while The Promise: The Making Of Darkness On The Edge Of Town premiered at the Toronto International Film Festival and was subsequently released on HBO. 
---
The article continues after this ad
---
---
Zimny has worked with Springsteen for the past 20 years, directing both Bruce Springsteen's High Hopes [HBO / 2014] and The Ties That Bind [HBO / 2015], the short film for High Hopes track Hunter Of Invisible Game, co-directed with Bruce Springsteen, and several music videos.  He has also helmed music videos for Bob Dylan, The Low Anthem and many others.
Zimny previously edited three seasons of the highly acclaimed HBO series by David Simon, The Wire. He has also served as a consulting producer on Trouper Production's Downloaded (VH1 / 2014) and Deep Web (Epix / 2015) and as a Music Consultant on HBO Miniseries Show Me A Hero.
"I'm honored to celebrate my 20 year collaboration with Bruce and Jon (Landau) by sharing some of the treasures, both recent and past, from the Springsteen Archives with the fans," said Zimny.
"We are grateful to have Thom Zimny return to present rare concert footage of Bruce Springsteen's live career on stage at this year's Asbury Park Music + Film Festival," said Eileen Chapman, Bruce Springsteen Archives and Center for American Music at Monmouth University. "Last year's event turned out to be one of the real highlights of the year in Asbury Park and we look forward to another memorable afternoon again on April 25th."
The not-for-profit APMFF will benefit underserved children in Asbury Park and its surrounding areas by providing music education, instruments and social connection opportunities.  
The APMFF returns for its sixth year and is scheduled for April 23-26 in Asbury Park, NJ.  The Festival will also feature "An Evening With The Sopranos Creator David Chase" on Saturday, April 25 at 7:00pm and performance by Melissa Etheridge on Thursday, April 23 at 7:30pm, both happening at the historic Paramount Theatre.  Dylan Archives V, a Festival staple over the last four years, will make its return on Sunday, April 26 at noon at the House of Independents. 
The Festival has already welcomed many music and film heavyweights which include Bruce Springsteen, Danny DeVito, Wyclef Jean, Stevie Van Zandt, The Farrelly Brothers, David Crosby, Cameron Crowe, Don Cheadle, Robert Trujillo (Metallica), Warren Haynes (Gov't Mule), John Densmore (The Doors), Jakob Dylan (The Wallflowers), Michael Franti and Cat Power.
The Festival's Board of Advisors is comprised of some of the most powerful figures in the film and music industries and includes Co-Chairs Tom Bernard (Sony Pictures Classics), Danny Clinch (Director & Photographer), Tom Donovan (Media Executive) and Adam Block (Amazon Music). In addition, Tom Jones (Halo Group), Josh Braun (Submarine Entertainment), Jim Dowd (NJ Devils Stanley Cup Champion), Eric Eisner (Double E Pictures), Denis Gallagher (Charliewood Pictures), Justin Kreutzmann (Filmmaker), Annie McDonough (Netflix), Jeff Rosen (Manager, Bob Dylan), Rich Russo ("Anything, Anything" Radio), Bob Santelli (Grammy Museum), Shelli Sonstein (Q104.3/iHeart Media), Michael Uslan (Film/TV Producer) and Jeremy Grunin (Jay & Linda Grunin Foundation) all serve as members of the Board.