originally published: 01/20/2020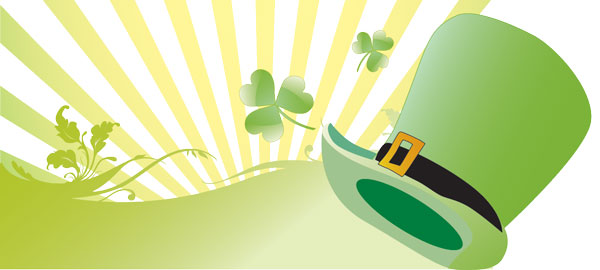 (HOPEWELL, NJ) --  Celebrate St. Patrick's Day all week long at Hopewell Theater with some of the best of Irish culture: live music by one of the most innovative, provocative and imitated voices in Irish folk music, Karan Casey, plus a special corned beef and cabbage meal from The Peasant Grill. Fans of Irish cinema won't want to miss screenings of critically acclaimed dramas The Wind That Shakes The Barley and Michael Collins, as well as the a special installment of our Films That Made Music Series featuring the musical comedy The Boys And Girl From County Clare. 
The Wind That Shakes The Barley (screenings on Saturday, March 14 at 12:00pm and Sunday, March 15 at 7:30pm) Ireland 1919: workers from field and country unite to form volunteer guerrilla armies to face the ruthless 'Black and Tan' squads that are being shipped from Britain to block Ireland's bid for independence. Driven by a deep sense of duty and a love for his country, Damien abandons his burgeoning career as a doctor and joins his brother, Teddy, in a dangerous and violent fight for freedom. As the freedom fighters' bold tactics bring the British to breaking point, both sides finally agree to a treaty to end the bloodshed. But, despite the apparent victory, civil war erupts and the families, who fought side by side, find themselves pitted against one another as sworn enemies, putting their loyalties to the ultimate test. Winner of the 2006 Palme D'Or at the Cannes Film Festival. Directed by Ken Loach, starring Cillian Murphy, Pádraic Delaney, Liam Cunningham, Orla Fitzgerald. 2006; 126 minutes. Not rated; suggested for ages 16+. 
Karan Casey (performing on Tuesday, March 17, 2020 at 7:30pm) Karan Casey's career has spanned twenty five years from the early days as a jazz performer in George's Bistro in Dublin to her heady days in New York with the band Solas to her now established solo career and she has sold over half a million albums.
Karan released her first album with the group Solas, which quickly became the most celebrated Irish band in the U.S., and her four years with the group were pivotal. Since embarking on her solo career Karan has released 6 solo albums, a duo album (with John Doyle), an album for children and numerous contributions to other artists' projects – appearing on more than 50 albums in total. She has toured constantly throughout North America, Europe and Japan, performing solo, with her own band and with many other diverse artists.
Tickets are $35.50 plus taxes and fees. For the third year in a row, this program will feature an optional special Saint Patrick's $20 meal deal -- corned beef, cabbage, boiled potatoes, soda bread, and mustard from The Peasant Grill. This special dinner offer is available on Tuesday, March 17 only. Dinners can be purchased online or at the box office, reservations encouraged to ensure availability. 
---
The article continues after this ad
---
---
Michael Collins (screenings on Sunday, March 15 at 4:30pm and Wednesday, March 16 at 7:00pm) This biopic dramatizes the life of controversial Irish revolutionary leader Michael Collins from 1916 to 1922. Collins employed bloody guerrilla tactics in seeking to completely free the Emerald Isle from British rule, but he ultimately compromised, signing a treaty partitioning the island into an Irish south and a British north. Directed by Neil Jordan and starring Liam Neeson, Julia Roberts, Alan Rickman, and Aidan Quinn. 1996; 133 minutes. Rated R.
Films That Made Music: The Boys And Girl From County Clare (screening on Thursday, March 19 at 7:00pm) British filmmaker John Irvin directs the musical comedy drama The Boys From County Clare. Set in the late '60s, the story involves a pair of rival brothers reuniting for the All-Ireland Traditional Music Competition in County Clare, Ireland. As defending champion John Joe gets his local Celtic band ready to compete, his estranged brother, Jimmy , blows into town from Liverpool with his own band. John Joe's pianist, Maisie, isn't happy to see Jimmy, who had left her years ago to raise their daughter, Anne, all by herself. Now the town's star fiddle player, Anne goes against her mother's wishes in order to seek romance with Jimmy's flute player Teddy. Directed by John Irving and starring Bernard Hill, Colm Meaney, Charlotte Bradley, Shaun Evans, and Andrea Corr of the Irish pop group the Corrs. 2003; 90 minutes. Rated R. 
Weekend matinees and films showing Tuesday through Thursday nights are $6. Films on Friday and Saturday nights are $12.50, plus taxes and applicable fees, with tickets $11.25 for seniors, students, and Hopewell Theater members. Hopewell Theater is located at 5 South Greenwood Avenue in Hopewell, New Jersey and tickets can be purchased online at www.HopewellTheater.com. 
Hopewell Theater offers a range of unique cultural experiences, from independent film and live music to guest speakers, artists and performances. Patrons can dine-in on small plates from local restaurants or just come for the show. Film buffs will particularly enjoy a state-of-the-art movie theater in Hopewell, NJ with a dine-in menu. A landing spot, a launch pad, and an incubator, Hopewell Theater is also a place where artists can play, practice, perform or show their passion project on the big screen. The theater is available to rent for private events, at both hourly and day-rates.