originally published: 01/15/2020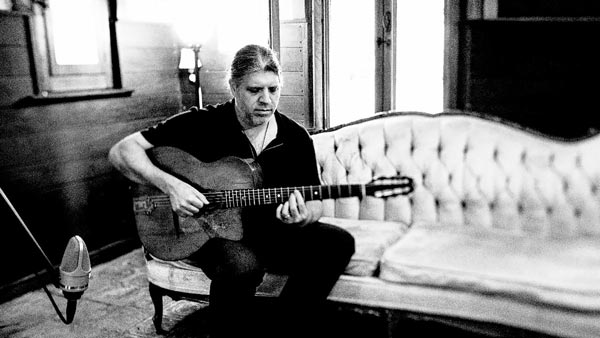 Maplewood-based guitarist Stephane Wrembel will have released two Django Reinhardt tribute albums in only four months on his own Water Is Life label. He will celebrate the release of the second on Jan. 23 at Joe's Pub in New York City. PHOTO BY JASON ELON GOODMAN
Gypsy jazz pioneer Django Reinhardt is a masterful musician's musician who has influenced head Deadhead Jerry Garcia and his bluegrass buddy David Grisman, abandoned Allman Brother Dickey Betts, the classical axe of Julian Bream, session everyman Chet Atkins, and fellow jazz greats Wes Montgomery and Charlie Byrd. In May in little ol' Maplewood, NJ, that influence once again will be celebrated with Django disciple Stephane Wrembel's annual Django a Go Go, a guitar gathering that brings together players from all over the world. This year, the six-string summit will culminate in an all-star concert on May 9 at New York City's Town Hall.
Stephane has pretty much dedicated a storied career of his own to Django. Having fictionalized the guitarist's life in the 1999 comedy "Sweet and Lowdown," with Sean Penn as a Django-like character, four-time Oscar-winner Woody Allen returned to the master's music a dozen years later with "Midnight in Paris," which featured Stephane performing his own "Bistro Fada," a swinging Django-influenced waltz as theme song to the film's Grammy-winning soundtrack. The screen time put Stephane on the global music map.
Having released several albums of his own material since 2006 on his Water Is Life label, Stephane also has created seven Django tribute albums. They include the forthcoming "Django Experiment V," the latest of five studio and one live "Experiment" due on Jan. 23, and "Django L'Impressionniste," a 17-track collection of the guitarist's classical works inspired by French Impressionist composers Maurice Ravel and Claude Debussy. They include my favorite Django tune, "Nuages," which is given a gorgeous near nine-minute solo rendering by Stephane that is stunning in its beauty and intoxicating with charm.
"Nuages" also appears on "Experiment V," but as a full band effort by guitarist Thor Jensen, bassist Ari Folman Cohen, drummer Nick Anderson, saxophonist/clarinetist Nick Driscoll and guest violinist Daisy Castro. Theirs is a spot-on take of the Quintette du Hot Club de France, the band Django formed in 1934 with violinist Stephane Grappelli, the original Stephane associated with the guitar master. And it's the Makin Waves Song of the Week at thepenguinrocks.com and its "Radio Jersey" show.
Another highlight of "L'Impressionniste" is the "Stardust"-inspired opening "Improvisation 1" from 1937. It's fitting that Woody Allen paid homage to both Django and Hoagy Carmichael (198o's "Stardust Memories") given the latter's influence on the former, evidenced by the "Stardust" memories that surface throughout Stephane's nod only to his favorite influence but also his hometown. He, Django and Impressionism all were born in Fontainebleau. The guitarist now calls Maplewood home, but he soon will return to his native France for two performances following the Jan. 23 record release party for "Django Experiment V."
A very similar solo version of "Improvisation 1" also opens "Experiment V," but that and "Nuages" are the only Django tunes duplicated between the two. "L'Impressionniste" also features Django originals "Parfum," "Naguine" and "Belleville," a variation of his interpretation of "Tea for Two," and 11 of his "Improvisations." With liner notes by Rolling Stone's David Fricke, the album fascinatingly is assembled in chronological order of composition from 1937 to 1950.
"Experiment V" also features full-band versions of Django's "Nympheas" and "Daphne," well as some of his favorite covers: Fats Waller's "Honeysuckle Rose," Tony Murena's "La manouche," Chris Smith's "I'm Confessin' that I Love You," Harry Akst's "Dinah" and Duke Ellington and Juan Tizol's "Caravan." Throughout Daisy adds greatly to the emotional impact of the project by dichotomously delivering vibrancy and melancholy. The latter sounds fascinating before and after a drum-and-bass duet that turns "Caravan" into out jazz.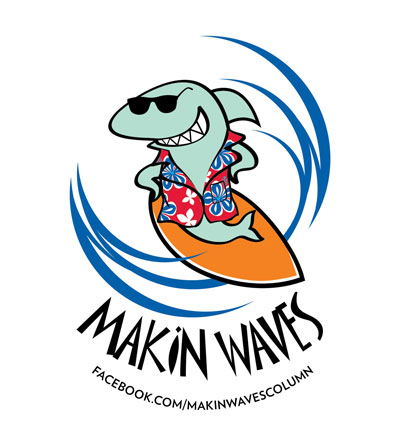 Bob Makin is the reporter for MyCentralJersey.com/entertainment and a former managing editor of The Aquarian Weekly, which launched this column in 1988. Contact him at makinwaves64@yahoo.com. And like Makin Waves at www.facebook.com/makinwavescolumn.