originally published: 01/14/2020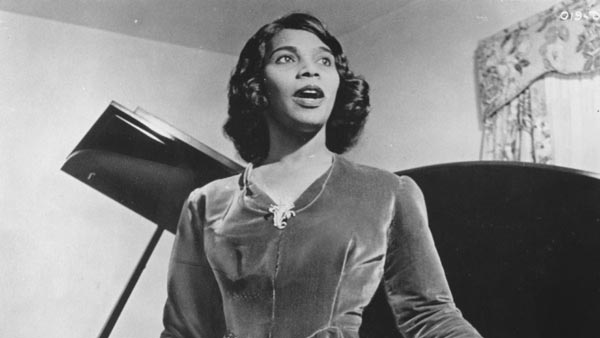 (STONE HARBOR, NJ) --- Join filmmaker Bill Nicoletti and the Friends of the Cape May Music Festival for a screening on Friday, February 21 at 9:00pm at Harbor Square Theatre, of the documentary film, Once in a Hundred Years: The Life & Legacy of Marian Anderson. The film tells the story of contralto and civil rights activist Marian Anderson, of Philadelphia, who reached the pinnacle of professional achievement, attaining worldwide fame and an honored place in classical music history, as one of the greatest opera singers of all time.
The film runs 50 minutes and the screening will include a Q&A with the filmmaker and panel discussion after the film. This documentary is the directorial debut of Nicoletti, of Ocean City, N.J., founder of Going the Distance Films, Philadelphia. The film was released in February 2018 and premiered at The Kimmel Center in Philadelphia to a sold-out audience, was featured at The Kennedy Center in New York in September, and will be airing on PBS. Nicoletti has over 75 national industry awards for professional excellence and holds a master's degree from St. Joseph's University. The film has garnered awards including Best Documentary Feature 2019 Philadelphia Independent Film Festival and First Place, Rhode Island International Film Festival.
"Being from Philadelphia I have picked up bits and pieces of who Marian Anderson was but never had any idea of her impact on civil rights and women's rights until the last few years," said Nicoletti. "In addition to what she did for our country, I was most impressed with the type of person she was. Ultimately it was her personal quotes that endeared me to her and caused me to want to learn more about her life and legacy."
Tickets are $12 and seating is limited. Tickets are available for purchase online via the Harbor Square Theatre website or at the door. Harbor Square Theatre is located at 271 96th Street in Stone Harbor, New Jersey. Patrons can purchase and enjoy dinner and drinks before the showing at the Harbor Burger Bar located inside the theater. The restaurant is open prior to the screening and until 15 minutes after the last showing of the evening.
A portion of the proceeds will support bringing classical music to the region by benefiting The Friends of the Cape May Music Festival. The Friends is an affinity group of the Mid-Atlantic Center for the Arts & Humanities (MAC), 1048 Washington St., Cape May, N.J. The Friends share a passion for classical music, helping to support the annual Cape May Music Festival during its three-week residency in May and June and to extend its presence in the community, through year-round events such as this, that illuminate and celebrate classical music.
---