originally published: 01/12/2020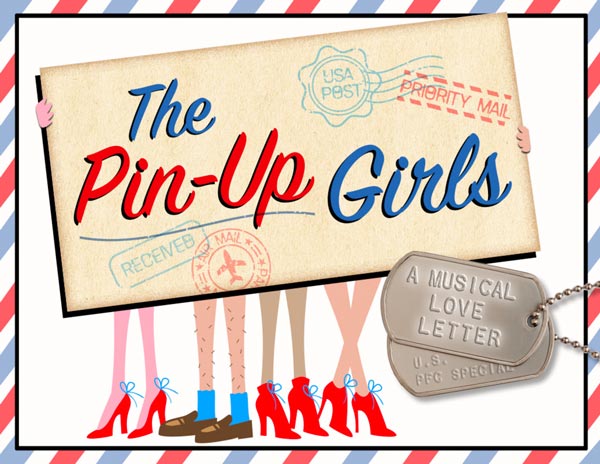 (LONG BRANCH, NJ) -- New Jersey Repertory Company's Monday Night Salon Reading on February 3 will be The Pin-Up Girls: A Musical Love Letter by James Hindman & Jeffrey Lodin. From George Gershwin to Beyoncé! From World War One to Afghanistan. The Pin-Up Girls sing a cavalcade of hits inspired by real letters home from our troops overseas!  The reading begins at 7:00pm.
While singing at their local VFW hall, Leanne and her friends stumble upon a huge stash of letters that go back a hundred years. Inspired by what they find - funny, romantic, heartbreaking and… sexy - the ladies put on a show that celebrate the guys and gals who fight to defend our country. Directed by James Hindman, with musical direction by Jeffrey Lodin, choregraphy by Eugenio Contenti, starring Jessica de Jong, Gina Milo, Jillian Louis, and Barrett Riggins.
For this special Salon Reading, tickets are $15; subscribers $10; Reservations strongly encouraged call 732-229-3166. Seating is general admission, first come, first served. Doors open at 6:30pm and the reading begin promptly at 7:00pm, followed by a discussion. 

New Jersey Repertory Company is located at 179 Broadway in Long Branch, New Jersey.
---