originally published: 01/08/2020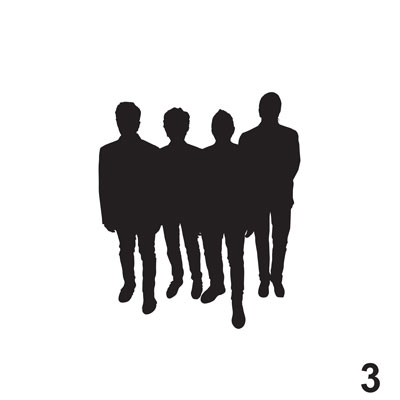 Power-poppin' super-group The Weeklings will celebrate the release of their third studio LP, "3," Jan. 17 at the Stone Pony in their home base of Asbury Park, the final date on their Light of Day Winterfest tour that includes stops in Montclair, Philadelphia, New York City and Asbury's Paramount Theatre.  
The Beatles-inspired Weeklings are New Jersey's take on the Traveling Wilburys with all-star rockers banding together to form a great super group whose members each have a nickname. Glen Burtnik, a cast member of "Beatlemania" who did two turns on A&M -- solo in the mid-'80s and a few years later as a replacement member of Styx -- is Lefty Weekling on a McCartney-like Hofner bass. Guitarists Bob Burger (Paul McCartney, Bruce Springsteen, Jon Bon Jovi, Billy Joel, Southside Johnny) and John Merjave, a longstanding member of the Fest for Beatles Fans house band, respectively are Zeek and Rocky Weekling. And the Ringo-like Joe Bellia (Dave Mason, Southside, Springsteen) keeps the beat as Smokestack Weekling.   
Like The Beatles, all four members contribute vocals with excellent harmonies and counter harmonies on their studio albums, the third of which is aptly entitled "3." Like its 2016 predecessor, "Studio 2," parts of the forthcoming LP were recorded at London's Abbey Road Studios, a mecca for Beatles fans, along with their birthplace of Liverpool. But the 11-song collection also was produced by the band at several other locations, including label mates The Grip Weeds' House of Vibes studio in Highland Park and Lakehouse Recording Studios in The Weeklings' base of Asbury Park. 
The album opens with the sentimental "I Want You Again," the latest single, which is a cross between The Beatles' "You Won't See Me" and "It's Won't Be Long," which The Weeklings perform live quite nicely. An excellent use of a pregnant pause into the final chorus concludes with a tasty guitar bend. "I Want You Again" is the Makin Waves Song of the Week and can be heard 5 and 11 a.m., 5 p.m. and midnight daily through Jan. 15 at ThePenguinRocks.com, as well as on its "Radio Jersey" show at 6:45 p.m. on Friday and Monday.   
A mix of Lennon-composed/sung early and mid-Beatles a la "She Loves You" and the psychedelic tinges of "Revolver" inform the album's early single, "In the Moment." The power-poppin' title track energetically expresses a heart broken in three of a guy who's too tough to cry, yet losing his mind due to lost love. A scorching guitar solo flambes the sugary track, which may be a wounded response to Burtnik's cocky "Heart in 3" from his 2004 solo album, "Welcome to Hollywood." 
Like The Weeklings' label mates The Anderson Council's "Mrs. Kirkby's Refrigerator," a cover of The Easybeats' "Friday on My Mind" features a guest lead vocal by Peter Noone of Herman's Hermits. Together, they turn the 1966 smash from Down Under into Who-like Maximum R&B.  
"1,000 Miles Away," a Carl Perkins-inspired break-up rave-up, segues nicely into The Beatles' "Baby, You're a Rich Man." The meaty cover features bass lines and harmonica solos in the intro and the outro that make The Weeklings' version as funky as it is rootsy, and certainly their own. 
"Change Your Mind" is classic Burtnik along the lines of the hit "Follow You" from his 1987 sophomore solo album, "Heroes & Zeroes." The layered track is among those that feature excellent Beatlesque three-part harmonies, as does "I Got the Love," a pretty love song that recalls Badfinger's "No Matter What." However, like McCartney can be, "I Got the Love" at times is corny, such as the line, "Listen to my heart. Don't you know it's beating for you?"  
Meanwhile, "Running Away" is a soulful Lennonesque breakup song reminiscent of "Hey Bulldog." An excellent dual guitar solo concludes with a funny reference to "Revolution No. 9." I love the line, "Everybody has their demons, and I've got mine on my sleeve." 
The energetic McCartneyesque romp "Baby Let Me Take You Home" leads to the closing count off of "765," a sunny, funny California-set Tom Petty & the Heartbreakers-like rocker complete with tasteful Mike Campbell-like guitar solos. Sweet slide playing throughout also is reminiscent of Mick Taylor-period Stones, which ends the album on a rewarding Beatles vs. Stones note.
The Weeklings will celebrate the release of "3" on Jan. 17 during their second-to-last stop on a Light of Day Winterfest tour. The stacked show at the band members' longtime stomping grounds of the Stone Pony in Asbury also will feature performances by their pals Hollis Brown, John Eddie, The Anderson Council, Bobby Mahoney and the Seventh, Freddy & the Phantoms, Lorezeno Semprini and others, plus LOD's annual Asbury Angels induction of dearly departed scenesters. 
For the past 20 years, Light of Day has raised more than $1 million to fight Parkinson's disease. The Weeklings' LOD tour also will feature dates Jan. 10 at Outpost in the Burbs In Montclair; Jan. 11, City Winery, Philadelphia, and Jan. 15, Cutting Room, New York City. Tour mates include Willie Nile, James Maddock and Joe D'Urso. They also will participate with a star-studded lineup in the annual birthday bash of LOD inspiration and co-founder Bob Benjamin on Jan. 18 at Asbury's Paramount Theatre.
Other upcoming Weeklings shows include Jan. 24, Daryl's House Club, Pawling, N.Y.; Jan. 25, Maryland Theatre, Hagerstown, Md., opening for Noone & the Hermits; Feb. 1, Bull Run, Shirley, Mass., and Feb. 21, Hard Rock Cafe, Atlantic City.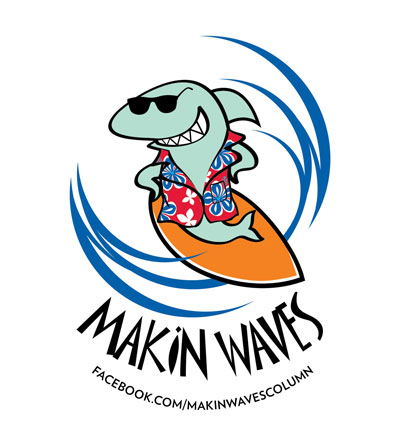 Bob Makin is the reporter for MyCentralJersey.com/entertainment and a former managing editor of The Aquarian Weekly, which launched this column in 1988. Contact him at makinwaves64@yahoo.com. And like Makin Waves at www.facebook.com/makinwavescolumn.