originally published: 01/07/2020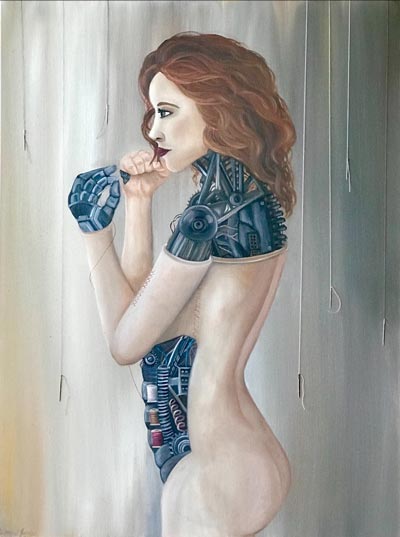 (ASBURY PARK, NJ) -- art629 Gallery is currently accepting art submissions by women artists in celebration of Women's History Month. The gallery will be hosting an exhibition of work by women artists with an opening reception on Saturday March 7, 2020 from 7:00pm-10:00pm which will be free and open to the public. The deadline to submit work is Monday, February 10 at midnight.
The year 2020 is the 100-year anniversary of the Suffrage Movement in America. To honor this occasion art629 Gallery is curating a show focused on women's rights, past and present. They are looking for art that portrays gender equality as well as art that celebrates women. They are also looking for work that represents gender stereotypes and brings awareness to oppression and objectification of women which still exists today. Local artist Brittany James will curate this exhibition.
Artists may submit up to 5 works via email. Please send high resolution pics in jpg format to BrittanyJamesArt@gmail.com. All work should be labeled with artists name, title of work, size, medium, and price. Please include a phone number, website, and link to social media in the email along with a short bio and statement or description of work. Deadline to submit work is Monday, February 10 by midnight. There is a $10 entry fee, which may be paid via PayPal.
You will receive a letter of acceptance by February 16 and work must be dropped off, wired and ready to hang, by Monday March 2.  Artists may pick up any unsold artwork on Monday, April 27 from 10:00am-8:00pm.
For any artwork sold, art629 will retain 50% of the purchase price. By submitting artwork, the artist agrees to allow art629 to use images of the art for purposes of promoting the gallery exhibition. There is a non-refundable entry fee of $10 which includes up to 5 works submitted.
---
The article continues after this ad
---
---
art629 is a gallery dedicated to the exhibition of fine contemporary art. The gallery's objective is to give all artists a voice, with it's focus on bringing new and fresh ideas to the region. Where other galleries may shy away from work which may be considered "controversial" or "outsider", art629 welcomes those works, and is proud to provide a platform for those artists who think and create "outside the box"
IMAGE: "Keeping it Together" Oil on Canvas with Needles and Thread by Brittany James