originally published: 12/30/2019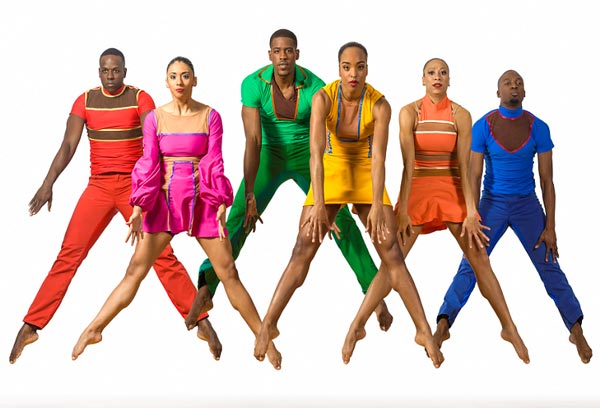 (GALLOWAY, NJ) -- The Stockton Performing Arts Center presents Philadanco on Friday, February 14 at 7:30pm. If you're looking for something to do on Valentine's Day, this might be the show for you.  The Philadelphia Dance Company has danced its way into the hearts of America with superlative technique, well-trained dancers and an exciting repertoire of choreography.  Fans, both old and new, will join the dancers on a tour through those ground breaking 40 years that helped shape them into the spectacular and electrifying company they are today.
Founded in 1970, Philadanco has a legacy of breaking barriers and building bridges across cultural divides, consistently performing for audiences representing an amalgamation of people from diverse communities. Philadanco is recognized for its artistic integrity, superbly trained dancers and electrifying performances. Inherent in our mission is a commitment to empowering youth with crucial leadership and development skills that facilitate achievement and success in the world of dance and everyday life.
Philadancois a nonprofit organization that presents the highest quality of professional dance performance and improves the skills of emerging and professional dancers and choreographers in a nurturing environment, while increasing the appreciation of dance among its many communities. Across the nation and around the world, Philadanco is celebrated for its innovation, creativity and preservation of predominantly African-American traditions in dance.
Tickets are $33 for adults, $12 for children.  A dinner and show package is available for $49.
The Stockton Performing Arts Center of Stockton University is located at 101 Vera King Farris Drive in Galloway, New Jersey. The venue seeks to provide audiences from across the region with the opportunity to experience a wide variety of cultural programming by professional touring companies of regional, national and international stature. By showcasing companies of artists whose established or emerging reputation within the areas of music, dance and theatre reflects the highest artistic standards, the Center is able to occupy a unique position among multidisciplinary organizations serving not only the southern New Jersey Shore Region but also the multi-state area of New Jersey, Pennsylvania, New York and Delaware. The Center is committed to contributing to Stockton University's educational mission and to engaging students in the performing arts and other disciplines through its quality and diverse programming.
---
The article continues after this ad
---
---
This tour of Philadanco Dance Company is made possible by a grant from the Mid Atlantic Foundation in partnership with the National Endowment for the Arts for the Arts Regional Touring Program.

This project is partially supported by a grant from Pennsylvania Performing Arts on Tour, a program developed and funded by The Heinz Endowments; the William Penn Foundation; the Pennsylvania Council on the Arts, a state agency; and The Pew Charitable Trusts; and administered by Mid Atlantic Arts Foundation.