originally published: 12/28/2019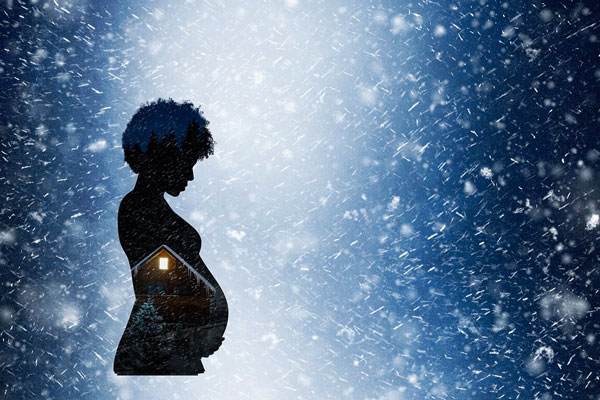 Fewer than one in a hundred babies in the United States is born at home, and such a birth is the basis for "Midwives," Chris Bohjalian's play that will have its world premier this month at the George Street Playhouse in New Brunswick.
This play, based on the author's 1997 best-selling novel by the same name, is a courtroom drama about Sibyl Danforth, a skilled midwife in northeastern Vermont who, believing a mother has died during labor, takes a desperate step to save the baby's life. 
Sybil is prepared to transfer the mother, Charlotte Fugett Bedford, to a hospital when the baby fails to move after hours of labor, but an ice storm has cut off telephone service and made roads impassable.
The midwife's decision to deliver the child by the only means available leads to a criminal charge and a trial that prompts a difficult moral choice on the part of Sibyl's teenaged daughter, Connie, who narrates the novel and the play.
The novel was also the basis for a 2001 television movie starring Cissy Spacek.
---
The article continues after this ad
---
---
Bohjalian, who has published 20 other books, including several best-sellers, said his choice of a subject for "Midwives" was inspired by a conversation at a Vermont dinner party.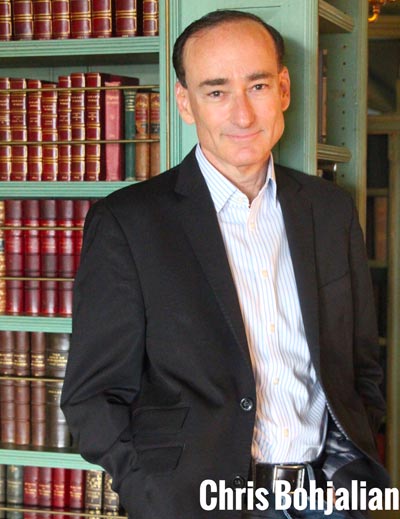 "I realized that the woman next to me (Carol Dickson Warnock) was the local midwife," he said. "My wife and I had a six-month old baby at home who had been born at the hospital. When the midwife heard that we had driven 32 miles in the middle of the night to have our daughter delivered, she laughed and said, 'If you had used me, you could have had your daughter in your bedroom, and you could have caught her."
Bohjalian said he had never before heard the word "caught" used in that context, and he became more and more interested, finally concluding that there was a story to be told about home birthing, although it didn't occur to him at first that the story would be a courtroom drama or even that it would involve the death of a mother.
He set about doing research on the subject of home birth, interviewing about 65 midwives, obstetrician-gynecologists, and moms and dads whose babies had been born at home.
"I was probably five or six thousand words into the novel," he said, "when my mother was diagnosed with lung cancer, and it was clear she was going to die. My family does a lot of things well, but death is not among them. And so, as I was interviewing midwives, my questions got darker and darker. I found myself asking them if they had ever had a baby die, and if they ever had a mother die."
Bohjalian said he did hear of the deaths of babies but not the death of a mother. When he asked midwives what they would do if a mother did die giving birth, some said there was nothing they could do, but one said something like, "I'd get the sharpest knife in the house."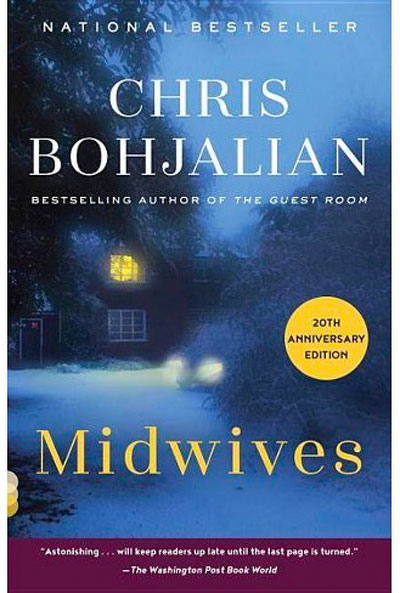 "And that," he said, "was when the novel everyone knows as 'Midwives' really was born."
The knife—why Sibyl asked for it, who fetched it from the kitchen, what went on in the bedroom while they were gone, and how she used it while that baby clung to life—is essential to the story.
Bohjalian said that the characters in the novel that are most important to him are four women: Sibyl, Connie, Charlotte, and Anne Austin—an apprentice midwife who was present when Charlotte died.
In writing for the stage, he said, he wanted to fashion a play that focused on those women and "that reduced the two fundamental moments in the novel to two heart-stopping acts of theater—the birth and the trial."
Bohjalian traces his decision to tell this story through Connie's eyes to a four-year-old girl. After six months of research, he still didn't know who the narrator would be or whether he would write a third-person novel.
"A friend of mine," he said, "told me that her goddaughter, Lexie Dickerson, had come home from preschool entranced by the word 'vulva.' She knew it was a perfectly fine word, but every time she said it, grownups would sweat buckets. 'I used the word vulva as a child' sounded to me like a midwife's daughter speaking."
Bohjalian said he asked Carol Warnock's daughter if she had been the most popular girl in the sandbox, and she said, "I was." That, the writer said, was because she knew the vocabulary of anatomy, and he knew that "this should be narrated by a midwife's daughter."
According to Bohjalian, some midwives worried that the novel would scare women away from home birth, but the midwives soon found that Sibyl was a sympathetic character, and they grew more comfortable with the story.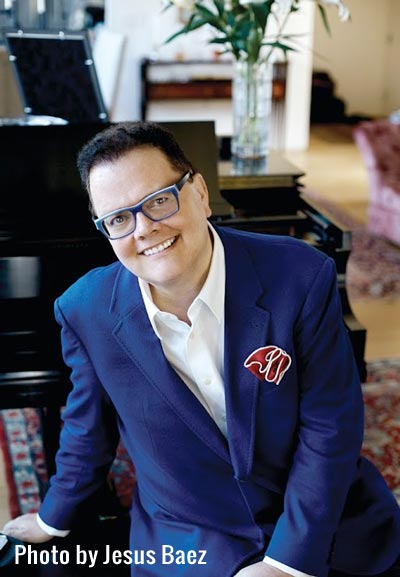 David Saint, artistic director at George Street, will direct this production. He and Bohjalian met when Saint and actress Allison Fraser saw the author's one-act play "Grounded" at the 59 East 59th Street Theatre in Manhattan in the summer of 2018.
"I feel so fortunate to have David Saint as director," Bohjalian said. "I loved last season's 'The Trial of Donna Caine' (by Walter Anderson), a courtroom drama with a certain amount of moral ambiguity. And George Street is also responsible for 'Proof,'" (David Auburn's Pulitzer Prize and Tony winner developed in George Street's "Next Stage" program.)
"In this regard, George Street and David Saint are the perfect place for this play to have its premiere."
Performances will run from January 21 through February 16.
The George Street Playhouse is located in the New Brunswick Performing Arts Center, 9 Livingston Avenue, New Brunswick. To purchase tickets, visit www.GeorgeStreetPlayhouse.org or call (732) 246-7717.
---
For more by Charles Paolino, visit his blog.
---