originally published: 12/21/2019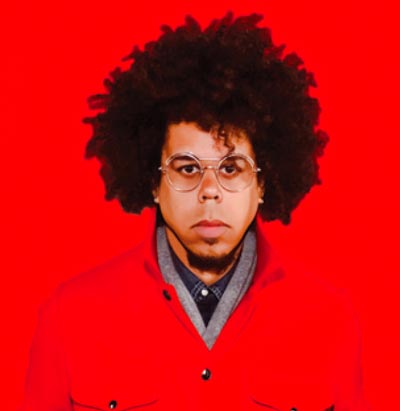 (NEPTUNE, NJ) -- On Friday, January 10th the BIG RoaD WINTER BASH takes place January 10-11 at the Headliner Niteclub in Neptune. On Friday, January 10 from 7:00pm to 1:00am the lineup includes Jake Clemons (with a full band) and special guests Eddie Testa, Bob Polding. On Saturday, January 11 the event moves to Bar Anticipation in Lake Como with a full day show (3:00pm to 1:00am) and a lineup that includes The B Street Band, Moroccan Sheepherders, Colossal Street Jam, Whiskey Fueled, Guilty Pleasure, Sandy Mack and Friends, and The BIG RoaD All Star Band Featuring Eddie Testa, Lisa Sherman, Lance Larson, Joe Bonanno and more. Both events are a celebration of New Jersey's Annual Clarence Clemons Day, which will benefit Monmouth County SPCA.
On September 6, 2019 singer, songwriter and multi-instrumentalist Jake Clemons released his sophomore album, Eyes On The Horizon, produced by Jake Hull and Clemons and mixed by legendary and award winning producer Eddie Kramer ( Jimi Hendrix, Led Zeppelin, Eric Clapton, The Rolling Stones, David Bowie, The Beatles etc.) The ten song collection has Clemons once again creating a new chapter and taking it a step further by adding his voice to those seeking to find clarity in a complicated world and expanding both his musical vision and philosophical perspective. Eyes On The Horizon is the follow up to Jake's 2017 release Fear + Love.
In describing the album, Clemons explains that each track on Eyes On The Horizon holds special significance for him, for example "Democracy," as his father was a Marine Corps band director whose dedication to serving the nation had an impact on Clemons from a very early age.
"The song 'Democracy' has a special meaning to me, it speaks to how I was raised and the things I was taught," says Jake. "My father's greatest pride lay within his service to his country and he instilled in me a firm belief that our flag, our nation should represent the certain unalienable rights of all people, that we are all created equal, that we are stronger as a whole, and that our rights as a collective whole deserved to be defended.
"I think about the disparity that my dad had to grow up with, as an African American in the deeply segregated, malicious Jim Crow era, and his decision to rise above the state of where things were and fight for the promise of freedom in the country he believed in."
---
The article continues after this ad
---
---
"I have to hold on to that inherent hope that my father would sacrifice time & time again for, that this nation stood for the people and that WE are those people."
The song "Consumption Town" is meant as a wake-up call. "It's about how we're so distracted by the desire for something new, something better and something immediate, and we'll pay anything for it. The repercussions of our short-use or often single-use addiction has infiltrated our waterways with possibly permanent plastics, and our personal interactions with often meaningless, single-use, swipe left relationships and like-based digital media. The worst of it is, while it continues to tear the fabric of our existence apart, it's also making some people very rich, and we just continue to drink it down.
He also singles out "Eyes On The Horizon" as a statement about the need to reach towards something better. "We always have to carry that hope with us," he says "Tomorrow can be a better place for all of us, if we're willing to do the work to get there"
"This album is a lot different from anything I've done before, "Clemons insists. "My last album reflected a very personal and inward point of view. This one is definitely more outward looking. It's really speaking to the troubles and travails we find in the world today. I've always had a fairly philosophical outlook and am happy to share views on society and culture, but never used that voice so directly through my music until now. Over the course of the past 2 years or so that voice has really started to emerge and the songs I've been writing feel more significant to me. It's been an interesting season, but as always, I'm grateful for the journey."
The Headliner Night Club is located at 1401 Route 35 in Neptune City, New Jersey. Bar Anticipation is located at 703 16th Ave in Lake Como, New Jersey.
The Monmouth County Society for the Prevention of Cruelty to Animals (SPCA) was founded in 1945 to care for the community's homeless, neglected and abused animals. The MCSPCA is not affiliated with any other shelter or welfare organization. They are not affiliated with, nor do they receive a majority of their funding from the Humane Society of the United States, the ASPCA, or the Associated Humane Societies, Inc.
Their Mission is to protect, care and advocate for all animals. Theyare dedicated to enforcing animal cruelty laws; providing a safe haven for homeless, abused and abandoned animals while they await adoption; reducing over-population through spay/neutering; and cultivating their humane treatment through education and advocacy services as a valuable community resource.