originally published: 12/20/2019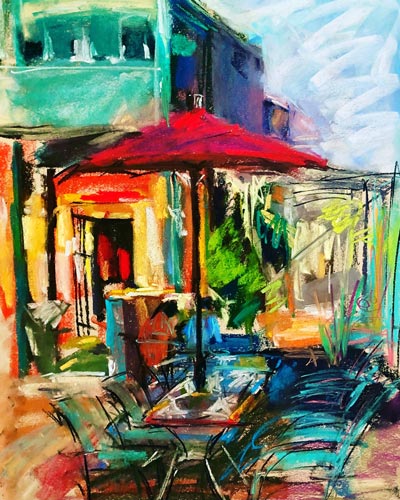 (MONTCLAIR, NJ) -- Studio Montclair (SMI) presents "Good Works," an exhibition celebrating the volunteer artist members who generously donated their time and talent to SMI during 2019. The exhibit will be on view from January 17 through February 21, 2020 at the Studio Montclair Gallery.  The show features work by 27 artists in a variety of visual media including sculpture, photography, printmaking, painting, drawing, and mixed media. All artwork will also be available for online purchase starting January 15.
Participating Artists include Kate Albright, Susanna Baker, Virginia Schaffer Block, Janet Boltax, RitaMarie Cimini, Pam Cooper, Erica Engfer Pizza, Dan Epstein, Peggy Gardner, Emily Gilman Beezley, Allan Gorman, Marsha Heller, Marlene Hendrian, Mary Howe, Catherine Kinkade, Ann Kraus, Yvette Lucas, Fernando Mariscal, Ol Mordue, Diana Mrugal, Gina Murray, Denis Orloff, Mark Pizza, Ron Powell, Jim Price, Michael Sherman, and Helaine Zwibel.
An opening reception will be held on Friday, January 17 from 7:00pm to 9:00pm.
Studio Montclair Gallery is located at 127 Bloomfield Avenue in Montclair, New Jersey. Studio Montclair Inc. is a nonprofit organization of exhibiting professional artists and others interested in the visual arts. Its mission is to promote culture and education in the visual arts and encourage emerging artists. Founded in 1997, the organization has over 550 members including artists throughout the United States, as well as Europe and Asia.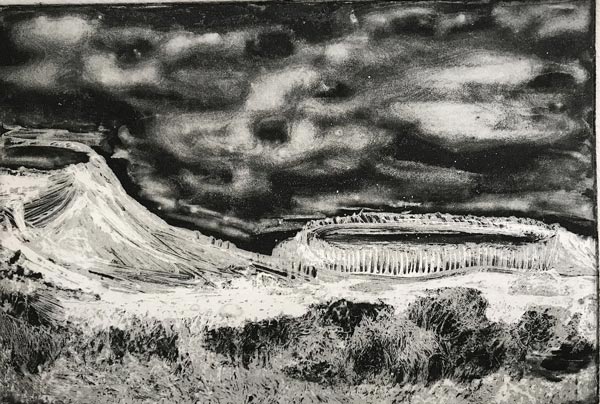 IMAGES: (TOP) Fernando Mariscal, Toros Restaurant Upper Montclair, Chalk Pastel, 24x18" (BOTTOM) Marlene Hendrian, Whirling Clouds over New Mexico, Copper Plate Etching, Etching Ink, Hahnemuhle, 4x6"
---