originally published: 12/12/2019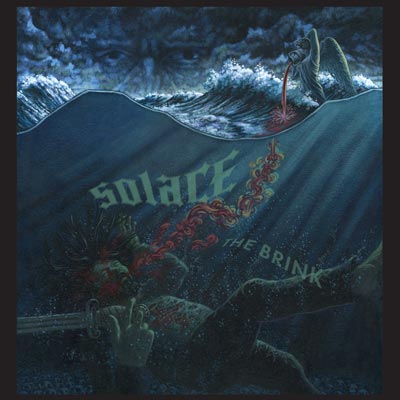 When I was a young upstart in the New Jersey music scene during the alternative-rock boom of the late-'80s into the mid-'90s, four bands rattled my spine a bit more than most others: Monster Magnet, Nudeswirl, Big Nurse and Godspeed.
Monster Magnet went on to stardom, especially in Europe. Nudeswirl put out an amazing album on Megaforce Records to which fans still are waiting for a follow-up. Big Nurse broke up before they could realize their potential and industry interest. And Godspeed dropped a great album produced by Skid Row's Rachel Bolan on Atlantic Records, and then evolved into Solace, a stoner rock-friendly doom metal band greatly influenced by Iron Maiden, Motorhead and Black Sabbath, much like Godspeed, as well as the other three bands I mentioned.
Together since 1996, Solace have been on a long recording hiatus, but finally have followed the acclaimed 2010 outing "A.D." with "The Brink," a mighty, meaty collection of 11 songs weighing in at 67 minutes. A double colored vinyl LP nearly is sold out, as is a test-pressing edition. Single CD and digital copies also will be available when "The Brink" drops on Dec. 13 on Blues Funeral Recordings, which is run by Jadd Shickler, the co-founder of the stoner rock/doom metal label MeteorCity Records, which put out much of Solace's initial output starting in 1999.
As great as "A.D." is – iTunes named it the best metal album of 2010 – "The Brink" tops it largely because of the furiously intense guitar interplay between co-founder Tommy Southard (who also founded Godspeed, as well as the legendary hardcore band Social Decay) and Justin Daniels, who's been with Solace more than half their run. Holding their own alongside the swelteringly scorching rhythms and menacingly blistering dual leads are two of Tommy's childhood friends from Toms River: Godspeed drummer Timmy Schoenleber and bassist Mike Sica of Lethal Aggression and the guitarist in Oblivion. Timmy not only contributes monstrous fills but also funky breaks that showcase his veteran talent, while Mike plays in a melodic style that perfectly complements the fury the guitar tandem unleashes throughout. 
Unfortunately, the amazing music often drowns out the vocals of new singer Justin Goins, which is shocking because he's so powerful. Doubled throughout and at times quadrupled with backing moans and groans on a high and low end, Justin's vocals seem muddled, sometimes even buried within the mix. And that's a damn shame because the foreboding lyrics about collapse, mistrust and drowning in the defeat of self-destruction and the sorrow of self-doubt -- often within medieval settings and other days of antiquity, as well as hell and back -- are fascinatingly fantastic. But I had to request and delightfully read the lyrics in order to understand what he was singing.
Other than the vocal mix, "The Brink" is a damn near perfect album. The demonic-sounding single, "Desert Coffin," is the Makin Waves Song of the Week at thepenguinrocks.com and its "Radio Jersey" show, where it can be heard at 5 and 11 a.m., 5 p.m. and midnight daily through Dec. 18, also 6:45 p.m. on Dec. 13 and 15, as well as on Makin Waves' Spotify and YouTube playlists. Other highlights include the powerful title track about a personal and literal ship wreck and its gorgeous acoustic blues intro, "Shallows Fade," which shares the same melody, just not as thickly or fiercely. 
The 2017 single "Bird of Ill Omen" also surfaces with its philosophic psychedelics. Perhaps the next single should be "Until the Last Dog Is Hung," featuring a cascading guitar run that makes it the album's most accessible track.
For fans of the sea, as well as Maiden, there's the nautical epic "Dead Sailor's Dream," a largely instrumental reprise of which dynamically and cathartically closes and calms this beast of an album with a beautiful acoustic guitar duet. Hear it all live when Solace play Dec. 14 at Sam Adams Brew Pub in  in Breiningsville, Pa.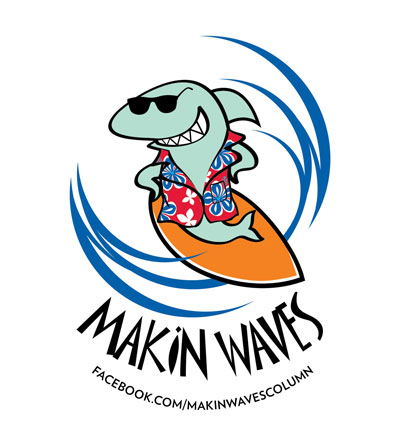 Bob Makin is the reporter for MyCentralJersey.com/entertainment and a former managing editor of The Aquarian Weekly, which launched this column in 1988. Contact him at makinwaves64@yahoo.com. And like Makin Waves at www.facebook.com/makinwavescolumn.