originally published: 12/11/2019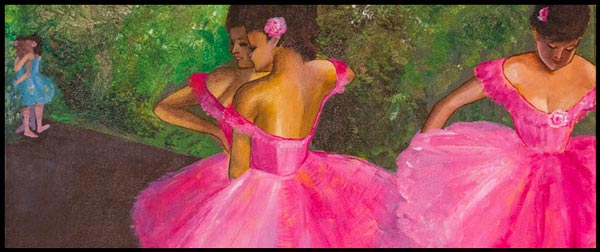 (JERSEY CITY, NJ) --  Hudson County Community College (HCCC) invites the community to view the Fall 2019 Student Art Exhibition, which features the work of 23 students from the College's Associate of Fine Art-Studio Art and Computer Art programs. The exhibition was curated by HCCC professors Laurie Riccadonna and Chris Bors.
The students will give an Artists' Talk this Friday, December 13, 2019 at 10:00am in the College's Dineen Hull Gallery, 71 Sip Avenue in Jersey City – directly across from the Journal Square PATH Transportation Center. Admission is free. Light refreshments will be served.
The exhibited works are from graduating HCCC student artists' Portfolio and Presentation course capstone class. Included are paintings, drawings, sculpture, book art, digital prints, video, and animation. The students will continue their studies at New Jersey City University (NJCU), Rutgers University, and the School of Visual Arts in New York City.
The College's Associate of Fine Arts (A.F.A.) in Studio Arts and Computer Arts programs offer students a foundation in the visual arts. The HCCC professors in both programs are all working artists and designers who bring their experience to the classroom. Students learn the rigors of visual arts careers and gain an intermediate level of experience.
The Dineen Hull Gallery at HCCC is open Monday through Saturday, 11:00am to 5:00pm; Tuesday, 11:00am - 8:00pm.  
---