originally published: 12/09/2019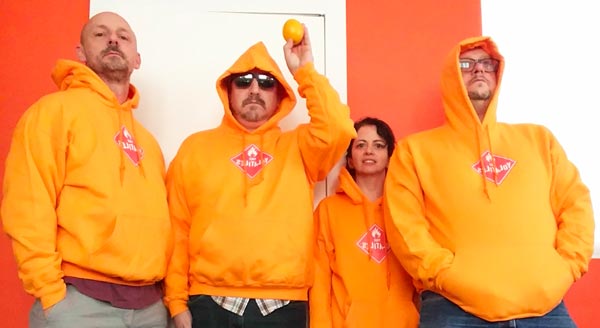 (MONTCLAIR, NJ) -- It's time to give, get, and pogo! Thee Volatiles' 3rd Annual Punk Rock Holiday Extravaganza will take place at Tierney's Tavern on Saturday, December 20 at 8:00pm. The lineup includes Thee Volatiles, Jon Caspi and First Gun featuring Misfits and Black Flag guitarist/vocalist Dez Cadina, and Jenny Cat's Blacklight Medusa.
Thee Volatiles set will feature songs off their celebrated 2018 gift-to-fans Pogo for Christmas. Which in the words of one fan is "a fun shock to the system--the kind you get from dollar store Christmas lights." The EP features original composistions "Forever Christmas," "Just One More (Dear Santa)," and "Pogo for Christmas," a cover of the Sonics' classic "Santa Claus" and the traditional "Oy Hannukah."
Tierney's Tavern is located at 136-138 Valley Road in Montclair, New Jersey.
---