originally published: 12/07/2019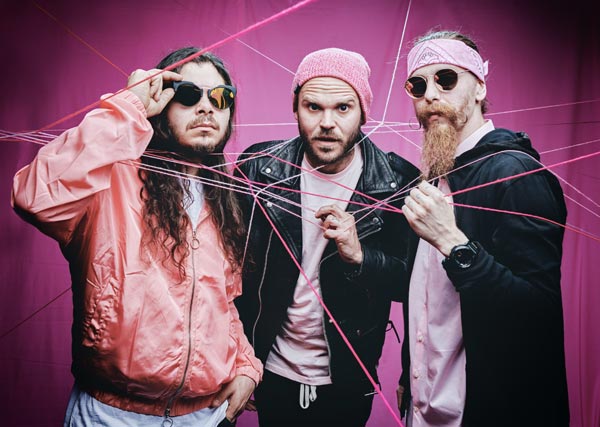 (BALTIMORE, MD) -- Pink Elefants (formerly the band Megosh) have shared a brand new single called "Maryland". The band defies genre, combining a hint of old school hip hop and Top 40 pop elements with their alternative rock background. The trio draws inspiration from the imagery found in the classic "Pink Elephants on Parade", and aims to express the complexity of human emotion through sound.
Much like the various forms taken during the scenes of marching elephants, Pink Elefants showcases their constant evolution through their ever-developing sound. The three very different individuals who front Pink Elefants hope to inspire others to challenge themselves and take unfamiliar approaches to modern music. 
Speaking to the concept behind the music video, the trio said, "There ain't no place like home, even when it doesn't feel like it at times. As a child you may envision your future somewhere you believe to be greater. All three of us have those regrets of sticking in one place. Not to mention our previous fan base was bigger in LA than it was in our own hometown. It's time for that hometown love... But is there any?"
"Pink Elefants true passion lies in the creation of the tracks," the trio states. "Writing together in this group brings back a lot of fun for us. The limitations are removed and we can just write without worrying too much about all the other hoopla that comes along with being in a musical entity with business-like endeavors. Brass tacks-we've been able to focus mostly on the music and creative aspects. Not many artists have that luxury. Our team is strong and the hands and minds behind this project is a dream team of passionate and hungry musical virtuosos."
Pink Elefants is Finch Flores, illeven, and Sammie Cakes. "Maryland" can be streamed/downloaded here.
---