originally published: 12/06/2019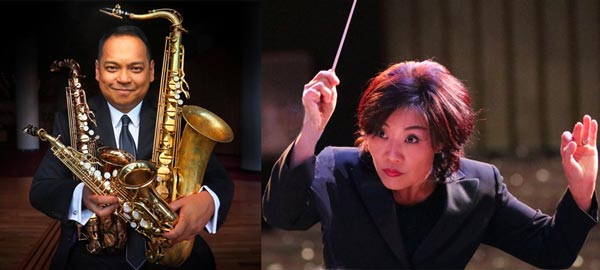 The music of Tchaikovsky's "Nutcracker Suite" is about as well-known and loved as any given Christmas carol. In 1960, 68 years after the piece premiered, jazz masters Duke Ellington and Billy Strayhorn created a rollicking re-interpretation of the classical holiday standard. This coming Sunday, the New Jersey Youth Symphony will perform both Nutcrackers, side by side – bouncing Ellington and Strayhorn's arrangements off of Tchaikovsky's original compositions – at the Union County Performing Arts Center.
We recently sat down with Helen Cha-Pyo, Artistic Director and Principal Conductor of the New Jersey Youth Symphony, and Julius Tolentino, Director of the New Jersey Youth Symphony's Jazz Orchestra, about putting this ambitious project together to celebrate the season – and to challenge their students.