originally published: 12/06/2019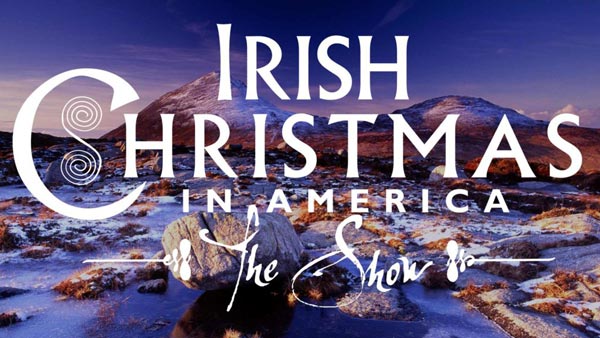 (TOMS RIVER, NJ) -- Bring the entire family to the hugely popular "Irish Christmas in America" at the Jay and Linda Grunin Center for the Arts, at Ocean County College, to experience Irish music, song, and dance in an engaging show rich in humor and energy. The musical, produced by Sligo fiddler Oisín Mac Diarmada, will be presented on Thursday, December 12 at 7:00pm.
The current tour features special guest singer Niamh Farrell, a Sligo vocalist who has toured with UK singer/songwriter David Gray. Niamh teams up with legendary West Kerry singer Séamus Begley, famous for his charming wit and stunning voice.
This performance features lively instrumental tunes on fiddle, flute, uilleann pipes, and harp, along with thrilling Irish old-style dancing from Samantha Harvey. Evocative photographic images provide a backdrop of the rich historical traditions of Ireland. Take a memorable glimpse into the enchanting spirit of Christmas, as the finest traditional artists from Ireland bring you on a fun-filled start to the 2019 holiday season.
"Irish Christmas in America" was conceived in 2005 as a way to bring traditional and often unknown Irish customs to the United States. "One of the most heartfelt themes of Irish Christmas is emigration," says Diarmada. "Music was a way that people stayed close to home."
Tickets are $25-$35 and can be purchased online at grunincenter.org; by phone at 732-255-0500; or in person at the Grunin Center Box Office, Monday to Friday, 10:00am to 5:00pm (Grunin Presents Subscription eligible.) The Grunin Center is located on the OCC Main Campus, College Drive, Toms River, NJ.
---