originally published: 12/04/2019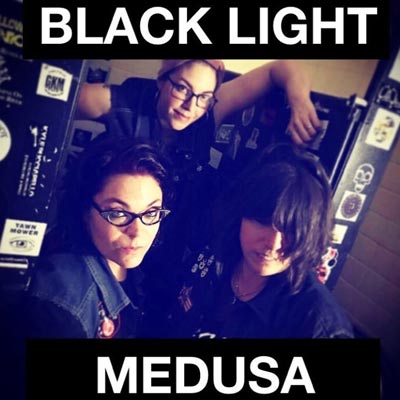 All hail, Jenny Cat, an extremely talented singer-songwriter and guitarist who has been slugging it out in the local scene for a while, both solo and in bands. She's finally getting her due with the excellent female punk trio Black Light Medusa, an all-star outfit also featuring drummer Kat DaVille of Tight Lipped and The Bloody Muffs and bassist Cathy Berg of Devil's Bubble Gum and The Infamous Lost Cause.
The lasses have unleashed a three-song demo that they're selling at shows and streaming on YouTube. But they are not selling it digitally, so I highly recommend picking one up when they play Dec. 20 at Tierney's Tavern in Montclair with Thee Volatiles Punk and Jan. 4 at The Brighton Bar in Long Branch, where they'll help their pals in Candy Cavity celebrate the release of their debut EP.
The three-song outing features "Brenda," a '50s-flavored feminist anthem perhaps inspired by rockabilly princess Brenda Lee. "Brenda" is the Makin Waves Song of the Week at thepenguinrocks.com/ and its "Radio Jersey" show, as well as Makin Waves' YouTube playlist.
Equally good is the deliciously irresistible pop punk of "I Can't Shake It," a pretty pleading lamenting lost love. This one is glued to my cranium right now, much to my delight.
The EP's opener is the Ramones-tinged psyche-surf garage nugget "Don't Want to Be Your Baby," which rips into a two-timin' fool. All three tracks feature exceptional guitar playing by Jenny, especially the leads. You also can check it out live in April when Black Light Medusa open for Mikell's Plot at Sayreville Theatre.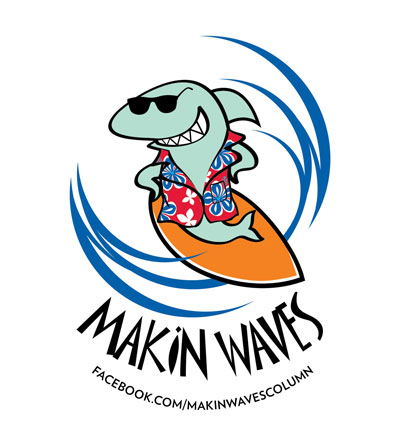 Bob Makin is the reporter for MyCentralJersey.com/entertainment and a former managing editor of The Aquarian Weekly, which launched this column in 1988. Contact him at makinwaves64@yahoo.com. And like Makin Waves at www.facebook.com/makinwavescolumn.