originally published: 11/21/2019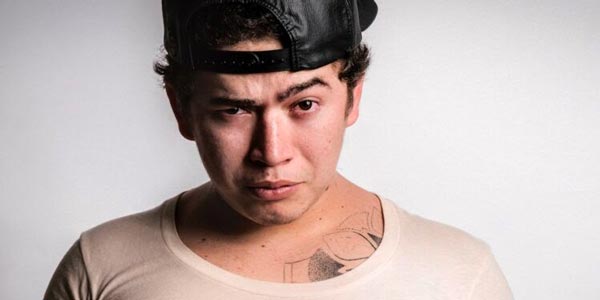 (NEWARK, NJ) -- New Jersey Performing Arts Center (NJPAC) presents Whindersson Nunes on Saturday, March 7, 2020 at 8:00pm. The Brazilian comedian and YouTube sensation makes his NJPAC debut. This performance will be in Portuguese.
Que Whindersson Nunes é o nome e mais comentado no humor atual, disso temos certeza, e quando se trata de stand up, então, não poderia ser diferente. Em a "Volta do que não foi", ele se superou mais uma vez, contando do jeitinho Whindersson de ser como foram suas aventuras pela turnê mundial, passagem pelos países, as dificuldades com os idiomas e as diferentes culturas que ele encontrou pelo caminho dos 12 países que passou.
Com uma temática diferente de tudo o que podemos imaginar, esse show é pensado para pessoas que conhecem a história do menino Whindersson, com piadas que remetem a todas as fases de sua vida, até mesmo a famosa cirurgia que nós sabemos onde foi, não é mesmo? Sim!
Ele contará, minuciosamente, o que aconteceu neste período e até mesmo o que aprontou quando esteve afastado dos palcos. A "Volta do que não foi", diga-se de passagem, é um o melhor espetáculo da vida do artista.
NJPAC is located at One Center Street in Newark, New Jersey. NJPAC has the most diverse programming and audience of any performing arts center in the country, and is the artistic, cultural, educational and civic center of New Jersey – where great performances and events enhance and transform lives every day. NJPAC brings diverse communities together, providing access to all and showcasing the state's and the world's best artists while acting as a leading catalyst in the revitalization of its home city. Through its extensive Arts Education programs, NJPAC is shaping the next generation of artists and arts enthusiasts. NJPAC has attracted more than 9 million visitors (including over 1.7 million children and families) since opening its doors in 1997, and nurtures meaningful and lasting relationships with each of its constituents.
---