originally published: 11/20/2019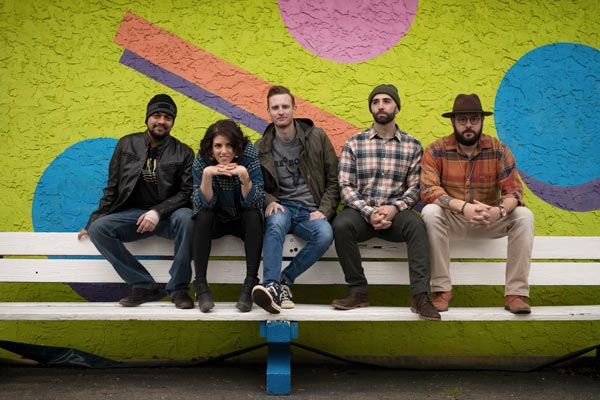 Do you believe in the Rock Gods? 
Well, they smiled upon a festival I've co-produced for a year called Tallie Fest that aims to bring attention to New Jersey's many talent female and female-front acts, who often get overlooked, like the event's namesake, Asbury Park icon Tillie's little-known GF. Co-producer Brittney Dixon of Brittney on Fire thankfully brought the amazing new band Honey Wild into the fest, which takes place this weekend at Asbury Park Yacht Club, Langosta Lounge and The Saint. Honey Wild are playing Nov. 23 at APYC with Daughter Vision and Brittney's brand new Band of Hard Truths, making their live debut.
It's just so incredibly fitting that "Don't Call Me Baby," the lead-off track to the eclectic rootsy, yet edgy five-piece's three-song debut EP, is a Pat Benator-like Me-Too anthem that makes the perfect theme song for Tallie Fest. The expose of pig men who undress women with their eyes and cop cheap feels not only is the Makin Waves Song of the Week, it's also the Makin Waves Song of the Year, topping my Top 10 albums list that soon will be posted here. As the Makin Waves Song of the Week, "Don't Call Me Baby" can be heard at 5 and 11 a.m., 5 p.m. and midnight through Nov. 27 at The Penguin Rocks, at 6:45 p.m. on Nov. 22 and 25 on its "Radio Jersey" show, and on Makin Waves' Spotify and YouTube playlists. 
"Honey Wild" also contains "Dreaming," a country-esque duet between front woman Hana Denson and guitarist Christian Fernandez. The rootsy power ballad defies their respective jazz/classical and punk backgrounds, demonstrating the breadth of their growth as musicians.
Closing the mighty mini collection is the single "Heart," which boasts really rad drum parts in which Russell Grimm only plays toms throughout. Rounding out the band are bassist Michael Notarmaso and Brazil-raised keyboardist Daniel Rofer. 
Featuring 21 other acts, Tallie Fest will raise money for Food for Thought, the folks who feed the homeless and the hungry at Thanksgiving and Christmas at Langosta, and Asbury Park Women's Convention, which aims to empower women and defend their rights, much like "Don't Call Me Baby."
Honey Wild will celebrate the release of their EP on Nov. 22 at the Chubby Pickle in Highlands with Jewel, Redhouse / Bluehouse and The Slyngers. They'll also play Dec. 7 at the Canal House in Wharton.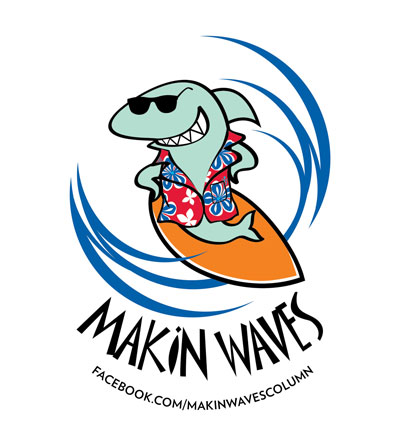 Bob Makin is the reporter for MyCentralJersey.com/entertainment and a former managing editor of The Aquarian Weekly, which launched this column in 1988. Contact him at makinwaves64@yahoo.com. And like Makin Waves at www.facebook.com/makinwavescolumn.