originally published: 11/15/2019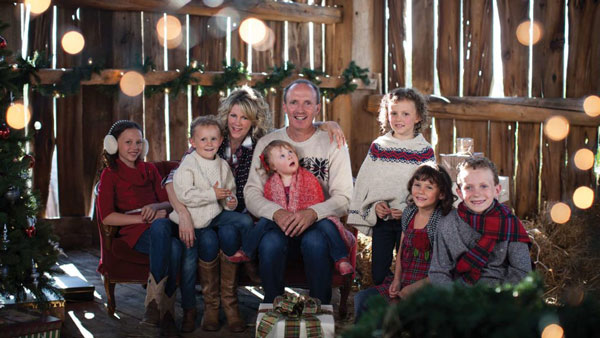 (TOMS RIVER, NJ) -- This holiday season, join award-winning fiddle virtuosos Natalie MacMaster and Donnell Leahy in an intimate and unique concert series, "A Celtic Family Christmas," at the Jay and Linda Grunin Center for the Arts on Friday, December 6 at 8:00pm. Accompanied by an incredible array of talented musicians – including MacMaster and Leahy's children – the duo will illuminate the wonderful world of a true MacMaster-Leahy Christmas celebration.
To fans of fiddle music, MacMaster needs no introduction. Throughout a 25-year recording career, this Order of Canada recipient has released 11 albums notching sales of more than 200,000 copies. She has won two JUNO Awards and 11 East Coast Music Awards, and been nominated for a Grammy. MacMaster has collaborated with artists as diverse as Yo-Yo Ma, Alison Krauss, Jesse Cook, and Bela Fleck.
Donnell is no stranger to the awards podium himself. He is the incendiary former music leader of the internationally-acclaimed family group Leahy, winners of three JUNO Awards. Widely recognized as one of the best fiddlers in the world, Donnell's high-energy playing style makes him a highly popular performer.
"A Celtic Family Christmas" features riveting performances by this fierce fiddling duo, and their children, bringing the Cape Breton Christmas to the audience. A mix of song and dance leads listeners on a journey of virtuosic performances, telling the story of the night before Christmas in the Leahy-MacMaster household.
"Christmas is where this whole concept started, and we are excited to be traveling as a family," says Donnell. With a lineup of familiar Christmas songs intermingled with classic Celtic songs, "A Celtic Family Christmas" brings you through the door, and welcomes you in as part of the family.
---
The article continues after this ad
---
---
Tickets are $39-59 (Grunin Presents Subscription eligible). Tickets can be purchased online at grunincenter.org; by phone at 732-255-0500; or in person at the Grunin Center Box Office, Monday to Friday, 10:00am to 5:00pm. The Grunin Center is located on the OCC Main Campus, College Drive, Toms River, NJ.