originally published: 11/12/2019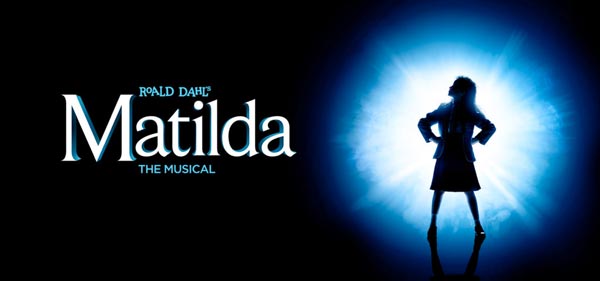 (GLEN RIDGE, NJ) -- The Gas Lamp Junior Players will present their Fall Mainstage show, Roald Dahl's Matilda The Musical, with four performances from Friday, November 22 through Sunday, November 24.  With book by Dennis Kelly and original songs by Tim Minchin, Matilda the Musical has won 47 international awards and continues to thrill sold-out audiences of all ages around the world reveling in the anarchy of childhood, the power of imagination and the inspiring story of a girl who dreams of a better life.
Ninety-seven children and one adult from several Essex County towns will take the stage in this Tony Award-winning masterpiece inspired by the twisted genius of Roald Dahl.
"Since we began directing the junior company of Gas Lamp, we have been waiting for the rights of Matilda to be released. With its infectious score, complicated and lush story and tiny heroine, it was the perfect choice to showcase many talents", says Broadway veteran Erin Dilly, co-director of the musical, "So when the rights became available, we jumped on them. And then a crazy notion started to grow: could we possibly do the entire Broadway show, rather than a truncated Jr. version? Of course, the answer was yes, and here we are! The kids have worked harder than ever; their dedication is why the show sings, a show about how one voice, the voice of a child standing up for what is right, can change the world."
Performances will take place on Friday, November 22nd at 7:00pm; Saturday, November 23rd at 1:00pm and 7:00pm; and Sunday, November 24th at 1:00pm at the Ridgewood Avenue School Theater in Glen Ridge, New Jersey. Tickets are $15.00 for adult and $10.00 for student/senior and are available online.
"Matilda is a world seen through the eyes of children", continues co-director Heather Ballantyne, "Roald Dahl reminds us that childhood can be a scary place, full of bullies, parents who do not understand us and schoolyards that feel like battle zones. But amidst that chaos, Matilda finds two adults, Miss Honey and Mrs. Phelps, who really see her. In this respect, the show is also an homage to those teachers who protect, defend and empower students to discover and trust their own unique magic."
---
The article continues after this ad
---
---
Gas Lamp Junior offers performing arts workshops to children through acting, singing and dancing classes, along with rehearsals and performances of musical productions with production-value costumes, props and sets. 
Gas Lamp Players is a non-profit community theatre whose mission is to cultivate creativity, confidence, compassion and community through the performing arts.