originally published: 11/10/2019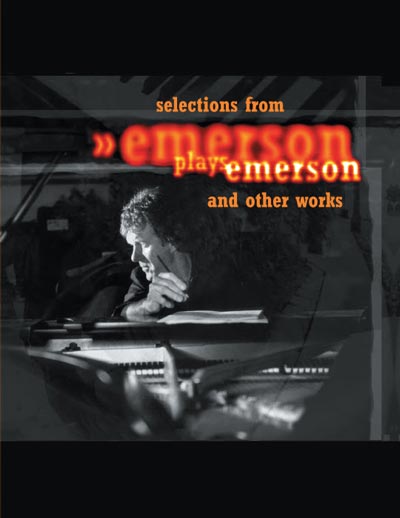 The Keith Emerson Estate has announced the completion and release of the music transcriptions book that Keith Emerson had been approving at the time of his passing. The 25 transcriptions were created by a group of fans of the late composer's work, and began as just the compositions on the 'Emerson Plays Emerson' album, before the book was expanded to include other works including "Piano Concerto No 1."
The Emerson Estate would like to thank Jean Casavant and Gianfelice Riccardi for leading the groups of fans preparing these transcriptions. The Emerson Estate has commissioned its own quality control of the transcriptions and approved this book.
The book features a foreword adapted from Emerson's emails about the project and a previously unpublished poem about composing which gives us an insight into Emerson's mind.
Part of the late Keith Emerson's foreword reads, "So imagine my delight when news reached me that people had felt moved enough by my compositions to create transcriptions of them! Hopefully the "Emerson Plays Emerson" transcriptions will, in some small way, be useful to the next generation of composers to play and practice upon. I am humbled."
The book is exclusively available as an Amazon Print-on-Demand book.  The "Emerson Plays Emerson" album is available at Amazon, iTunes, GooglePlay, and Spotify.
---