originally published: 11/08/2019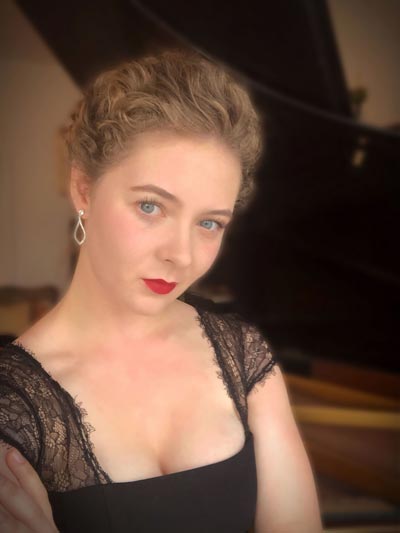 (PRINCETON, NJ) -- Westminster Choir College alumna AnnaLotte Smith will return to the Westminster campus to present the second recital in the inaugural season of the Rinaldi Steinway Westminster Piano Alumni Series on Sunday, November 17 at 3:00pm.   Her performance will be in Bristol Chapel on the Westminster campus Princeton. Admission is free.
She will perform J. S. Bach's Toccata in E Minor BWV 914; Mendelssohn's Leider Ohne Worte op. 30 no. 1-6, Schumann's Abegg Variations op. 1 in F Major; Fauré's Nocturnes op. 30 no. 1 in E-Flat Minor & op. 30 no. 2 in B Major; Rachmaninoff's Moment Musicaux op. 16 no. 3 in B Minor & op. Op. 16 no. 4 in E Minor.
 A 2017 graduate of Westminster Choir College, AnnaLotte Smith has performed throughout the United States and Europe and she has been critically hailed for her moving performances on both sides of the Atlantic. She has successfully competed in multiple international competitions, most notably winning the Grand Prix at the 2012 Baden Württemberg International Piano Competition, Germany. In 2014 and 2-15 she presented solo concert tours in England, and she frequently participates in international piano festivals, such as the Eastern Music Festival, Classical Bridge Festival, hosted by New York Concert Artists and the Accademia Pianistica Summer Festival in Imola, Italy. In July she was featured on a national radio through iheart media. She currently serves on the faculty and is assistant director of the Pre-College Division's Honors Music Program.
The Rinaldi Steinway Westminster Piano Alumni Recital Series is generously sponsored by Bob Rinaldi and the Jacobs Music Company. 
---