originally published: 10/31/2019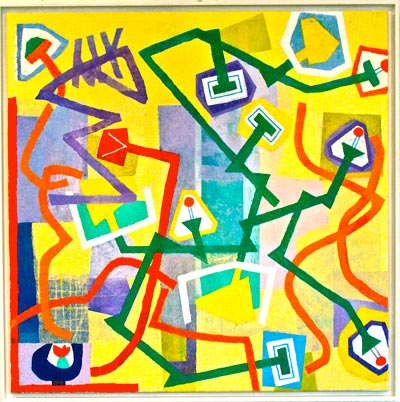 (JERSEY CITY, NJ) -- Novado Gallery presents "Walking Along Lines and Colours", a solo show of work by Lex Heilijgers, from November 15 through December 7, 2019. His work has developed a following where it can be found in numerous private and public collections, and has been shown in different cities in Holland, France, Italy and the USA.  This is the artist's first solo show of his paintings at Novado Gallery.
"Colors, like features, follow the changes of the emotions." - Pablo Picasso
Colors are the first approach that human being have to life.  Colors activate our state of mind with their ability to manipulate our behavior by soothing or exciting our mood.  Colors are a powerful channel of communication that seduce our emotions with waves of excitement, passion, sadness, amazement, and love.  Art is the result of how colors and lines are employed as proof of exaltation of human kind's inventive nature and talent. 
"The interaction of lines, forms and colours has always fascinated me more than anything else. Whatever I observe around me, I analyze and reduce it to these basic elements. People, buildings, landscapes and objects are stripped of their concrete forms and abstracted to their essences" - Lex Heilijgers- 
Lex has drawn and painted for as long as he can remember. In his assessment of his professional studio practice he states, "I have to work in private and try to be very conscientious. I'm not easily satisfied and most critical for myself". 
---
The article continues after this ad
---
---
For Lex, the pursuit of observation and response through painting remains important. Abstract townscapes visualize both his fascination for the interaction of lines, forms and colours and his interest in architecture. During the last ten years, Lex traveled to southern Europe to draw numerous little towns and villages built against hills in the Mediterranean areas.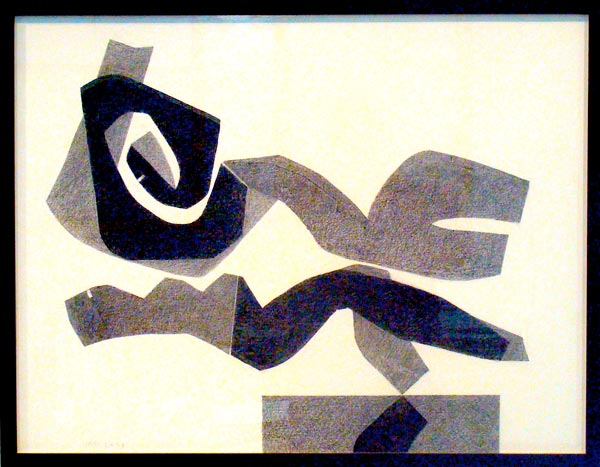 Lex Heilijgers received art training at the Gerrit Rietveld Academy of Art in Amsterdam, but is largely autodidact.  To date, there are three discernible artistic periods in his career: 
1975-1985: In this early period Lex's art work consisted mainly of paintings in oils. His style of painting was surrealistic and naturalistic; 

1985-1995: Gradually, Lex felt himself bound and limited by the requirements of naturalistic painting. He experienced this style of painting as a barrier to his artistic expression and possibilities. In 1985 Gallery Coninck in Amersfoort, Holland,  invited Lex to become one of its permanent artists. The inspiring and strong ties between the owners of the gallery and Lex, and the successful sales through this gallery, resulted in a productive phase. Unfortunately, the gallery closed down in 1995;  

2005-present: Following years of severe stagnation in his work while attending to his ill son, Lex started working in a large and inspiring studio in Driebergen, some 16 km away from Utrecht.  Since then, he has been producing a fresh and representative collection of works on canvas and paper, some of which are shown in his solo show, "Walking Along Lines and Colours" at Novado Gallery.
Lex has also shown a great interest in sculpture. Whatever sculpture Lex makes, he insists that the spectator is able to observe it from all sides.  Although being abstract sculptures, anatomical lines and his attention to proportions remain essential in these works.
There will be an opening reception for the exhibit on November 15 from 6:30pm-9:00pm.
Novado Gallery is located at 110 Morgan Street (Between Washington & Warren) in Jersey City, New Jersey. Beginning 11/15/2019: Hours Mon/Tues by appointment, Wed 10-7, Th 10-6, Fr 10-5, Sat 12-5, Sun 12-5, closed 11/25-11/29.  
Images: courtesy of Lex Heiligers

"Eruption of Spring II", 39 x 39 inches, 100 x 100 cm, oil on canvas

"Meeting I", 19.5 x 25.5 inches, 50 x 65 cm, charcoal, pencil on paper