originally published: 10/25/2019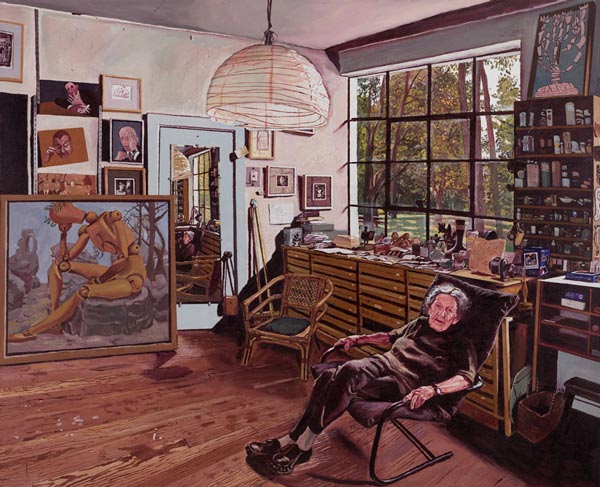 (PRINCETON, NJ) — Morven Museum & Garden explores the history and culture of Roosevelt, NJ from an experimental immigrant utopia to artist colony.  More than 100 objects from 25 collections shown together for the first time in the latest exhibition, Dreaming of Utopia: Roosevelt, New Jersey, on view November 15, 2019  through May 10, 2020.
 "Roosevelt, New Jersey is an interesting iteration of the American story," Morven Executive Director Jill Barry shared recently. "Started as a government experiment to improve the lives of city-dwelling factory workers, the idea of a farming/factory communal utopia quickly soured, and in its place an artist-led Eden emerged. The unique canvas of a constructed modern community fostered the blossoming of a dynamic creative class in the 1950-60s that continues to echo through to modern day."
Included in this exhibition, guest co-curated by Ilene Dube,  are works by legendary artists Ben and Bernarda Bryson Shahn, Jacob Landau, Gregorio Prestopino, Liz Dauber, Rex Goreleigh, Louise and Edwin Rosskam, Sol Libsohn, David Stone Martin and his son, Stefan Martin, Robert Mueller,  as well as contemporary artists Jonathan Shahn, Ani Rosskam, Bill Leech and many others.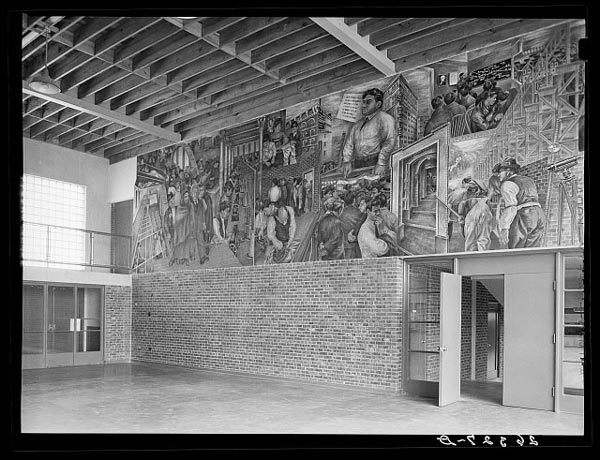 "Although working more than 80 years ago, Roosevelt artists addressed issues still very much relevant today: civil rights, economic equality, immigration, labor issues and fair pay, the right to free speech, peace and justice,"  Ms. Dube remarked.
Morven Museum & Garden, 55 Stockton Street, Princeton, NJ,  is open Wednesday through Sunday from 10:00am to 4:00pm.  General admission to the Museum is $10.00, seniors and students, $8.00.  Friends of Morven and children under 6, as well as Active Military personnel, are free of charge.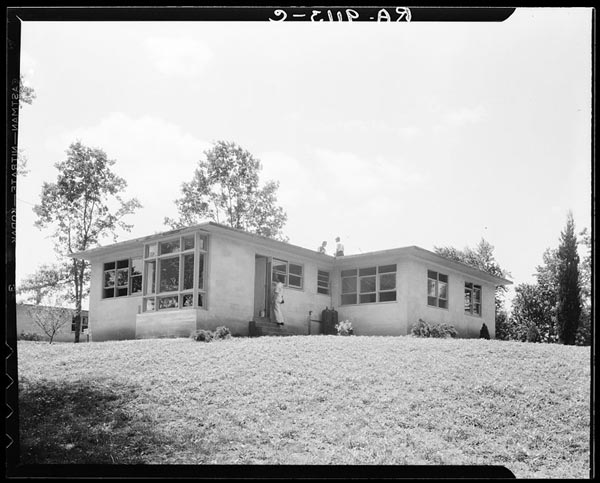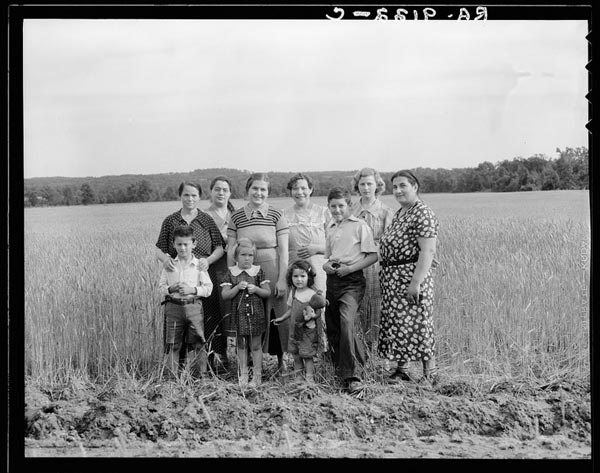 IMAGES: (1) Portrait of Bernarda Shahn, wife of Ben Shahn in her Studio, 2001. Mel Leipzig (b. 1935). Acrylic on canvas. Springville Museum of Art.

 (2) Mural painted by Ben Shahn at the community building. Hightstown, New Jersey, May 1938. Arthur Rothstein (1915-1985), photographer. Retrieved from the Library of Congress

 (3) Model house nears completion in Hightstown, New Jersey, June 1936. Dorothea Lange (1895–1965), photographer. Retrieved from the Library of Congress

(4) Wives and children of the cooperative farm homesteaders, Hightstown, New Jersey, June 1936. Dorothea Lange (1895–1965), photographer. Retrieved from the Library of Congress
---