originally published: 10/23/2019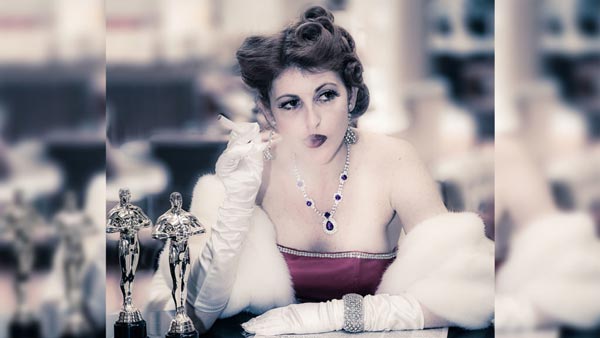 (TOMS RIVER, NJ) -- "Bette Davis Ain't for Sissies"! See the one-woman show, written by and starring Jessica Sherr, about 1930s icon Bette Davis on the night of the 1939 Academy Awards. The performance is scheduled for  Friday, November 1 at the Jay and Linda Grunin Center for the Arts. Showtime is 2:00pm.
It's February 29, 1940, the night of the 1939 Academy Awards, during the Golden Age of Hollywood. Bette Davis is nominated for Best Actress for the film "Dark Victory." At 8:45 p.m., the Los Angeles Times leaks the Oscar winners early. Vivien Leigh beats Davis for Best Actress for her portrayal of Scarlet O'Hara in "Gone With the Wind." Davis leaves the Oscars! 
Jessica Sherr powerfully channels Davis, back in her Hollywood living room, fuming, frustrated, and facing disillusionment once again, and she takes us on a bumpy ride that portrays a tumultuous entry onto the Silver Screen, as Davis fights misogyny every step of the way to win roles and compensation on a par with her male counterparts. In these private moments, and in calls to her biggest fan and strongest antagonist – her mother, Ruthie – we get a look at the vulnerable and injured side of the great star, imprisoned by her own ambition, who may often be knocked down, but will not stay down and complain like a sissy. 
Witness Davis's most defining moments as a tenacious star fighting her way to the top. And see what happens when someone who always win ... loses.
Tickets are $20 Adults / $17 Seniors.  Tickets are available for purchase online or by calling the Box Office at 732-255-0500. The Grunin Center is located on the main campus of Ocean County College, on College Drive in Toms River. 
---