originally published: 10/17/2019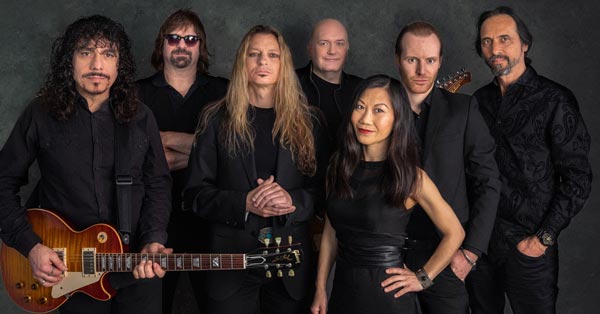 (UNION, NJ) -- In celebration of the 50th anniversary of the release of Led Zeppelin II, Classic Albums Live is coming to Kean Stage on Sunday, October 27 at 3:00pm to perform the album in its entirety.  The songs will be played word for word and note for note, precisely as they are on the album.  The experience is sure to take the audience on a trip back to 1969, when Robert Plant, Jimmy Page, John Bonham and John Paul Jones released their second album, which quickly shot to number one on the U.S. and U.K. charts.
Classic Albums Live takes some of the greatest albums of all time and recreates them live on stage. Forgoing any impersonations, they have found success in concentrating solely on the music.
"We don't dress up or wear any sort of costume," said Craig Martin, who founded Classic Albums Live in 2003. "We just stand there and play. All of our energy is put into the music. We want the performance to sound exactly like the album."
With more than 100 shows a year, Classic Albums Live has found success in creating an experience that endures and connects. The show will include all the cuts from Led Zeppelin II, including Heartbreaker, Ramble On, Whole Lotta Love, Moby Dick and The Lemon Song. After an intermission, the band will play a set that includes Led Zeppelin favorites as well as deep tracks.
"These albums are sacred to people," said Martin. "We deliver exactly what we promote - note for note, cut for cut accuracy. I can't think of anything better than being in a beautiful, communal setting and reveling in one of the greatest albums ever made."
---
The article continues after this ad
---
---
Wilkins Theatre is located at 1000 Morris Ave., Union, N.J. on the main campus of Kean University. Tickets are $30-$55 and can be purchased at the Kean Stage Box Office in Wilkins Theatre, by phone at 908-737-7469 or online at www.keanstage.com.
Kean Stage at Kean University educates, entertains and challenges audiences by presenting high-quality programs that reflect the diversity of the region and of the arts. These cultural offerings complement the intellectual life of the classroom for our students, increase opportunities for community engagement, and provide affordable access to the arts for New Jersey residents. Audiences of all ages are invited to enjoy a wide range of professional theatre, Broadway tours, dance performances, concerts, international films and family-friendly shows. In addition, Kean Stage encourages University students to attend events, and provides several opportunities to explore the performing arts through master classes, workshops, lectures, and employment opportunities as ushers, backstage technicians and box office staff.