originally published: 10/16/2019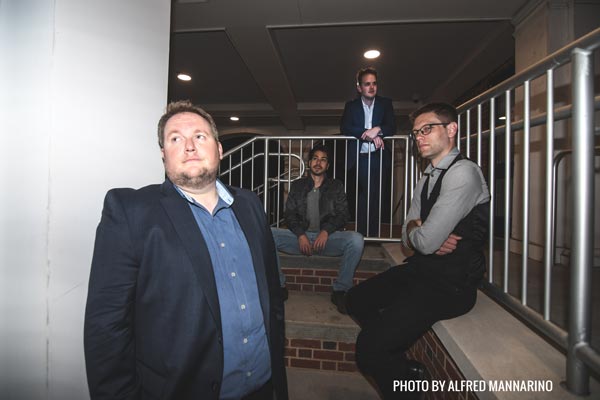 The energetic jangle of New Brunswick indie-rock veterans The Clydes returns with second full-length album on North Jersey-based Mint 400 Records and their third since 2015's self-released "Hiding from the Summer." Like its predecessor, 2017's "So the Story Goes," "Old-Time Monarchy" was produced by label head Neil Sabatino, who helps the band unlock a more vibrant sound fueled by the Johnson Brothers' passionate vocals and lead guitar playing, respectively by Brent and Brian. The songwriting also is better this time out, perhaps because of a variety of keyboards to bounce off Brian's ringing guitars, but also because the lyrics reflect on inner chaos as it relates to that of the world amidst the strange times in which we are living.
The 10-song collection kicks off with the title track about impending doom at a royal wedding. One of the strongest showcases of those aforementioned vocal and guitar chops. "Old-Time Monarchy" is the Makin Waves Song of the Week, , which can be heard at 5 and 11 a.m., 5 p.m. and midnight through Oct. 16 at ThePenguinRocks.com, 6:45 p.m. on Oct. 11 and Oct. 14 on the station's "Radio Jersey" show, as well as at Makin Waves' YouTube playlist.
Even better (but without an available stream to playlist) is the closer, "Tobacco Point," a haunting but beautiful ballad that is The Clydes' masterpiece. Everything comes together for the band – also bassist Andrew Cougar Orlando and drummer Pete Gambino -- in this eerie examination of the appeal of nostalgia and more simple times. 
Neil captures Brian's e-bow magnificently and layers it with other atmospherics that add to the weight of the brothers' foreboding lyrics, the opening verses of which are well worth quoting: "Hooked in the fairless, down to the travesties, coming on point this time.
Oh, we're waiting all day and killing our minds to find it. It's all been truncated, and I've been cross-dated. The monsters in the sun sing that song to me. Sing that song. Hooked in the balance, and down to the Travers, they'll never cry out loud. Sing Hosana to come. I'll be at the top of the bough."
I also love the dual guitar solos between Brian and Andrew that fade the album out on an impressive note.
Another standout, "Left My Bullets (In Another Gun)," is about trying to overcome something when the chips are down and frustrations arise because life feels like a continually losing gunfight. The heartfelt tune features some of the album's best performances all the way around, especially by Pete on drums.
All three of these songs are better than the album's two singles: "Jalisa," which is about feeling that love still isn't within your grasp, even when you think you've met the right person, and "Beggar Ballin'," the tale of a smitten fool who longs for true love. "Jalisa" features an impressive high-pitched vocal that delivers an interesting slang rhyme scheme. A strong guitar stomp ends the track nicely, but the song is not as memorable to me as the others mentioned and certainly not as meaningful. Meanwhile, "Beggar Ballin'" sports a passionate delivery of clever lyrics, such as "The mirror's makin' faces when it looks at me," but in my opinion, this is weakest of the 10 tracks because of a cutesy, oversimplified and monotonous melody. 
While both songs are the most "commercial-sounding," they aren't necessarily the most catchy, which is a construction and appeal that makes you want to listen again and again. I'm of the firm believe that indie-rock bands should put their best material forward rather than what's most likely to appeal to the lowest common dominator. After all, who needs another pop star? The Rock Gods know we have enough of those! 
"Old-Time Monarchy" also features: 



The shotgun marriage of "27/31," a women-are-from-Venus, men-are-from-Mars look at the incongruity of the male-female dynamic … apart from good sex




"Sister Daylight," a zealous squawker that expands into a cacophony of cool guitars




"A Kind Of Romance," a modern-day take on a rave-up about trying to make the best of love gone bad




"Oddstaker," another showcase of Pete's chops in Beatlesque rhythm-fest that would make Ringo proud until scorching, screeching guitars steal the show and take the track in a different direction and more original-sounding conclusion




"Unlikeable," an off-kilter but happy-go-luck rocker about trying to do your best within a relationship and featuring tinges of Big Sandy-like West Coast R&B.



What's cool about "Unlikeable" and many of the new Clydes songs is that they would work just as well if Brent performed them solo acoustic, which is a testament to the strength of his and his brother's songwriting. See what happens live when band celebrate the release of "Old-Time Monarchy" on Oct. 25 at Pino's in Highland Park. The Brittney On Fire show also will feature sets by Honey Wild and Quinton Smith & The Company.
Both The Clydes and Honey Wild also will play Mint 400's Indie Binge festival on Nov. 9 at Pet Shop Bar in Jersey City. Also featured will be Pioneer the Eel, Well Wisher, Ruby Bones, LKFFCT, The Mercury Brothers, The Extensions, The Components, Scary Hours, Dave Mooney, Tom Barrett of Overlake, Jerry Lardieri of The Brixton Riot and much more.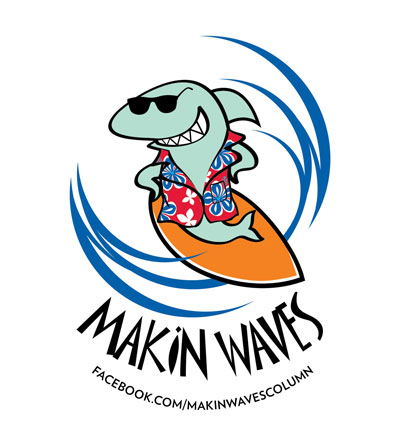 Bob Makin is the reporter for MyCentralJersey.com/entertainment and a former managing editor of The Aquarian Weekly, which launched this column in 1988. Contact him at makinwaves64@yahoo.com. And like Makin Waves at www.facebook.com/makinwavescolumn.